Where To Get These Fiery Delicious Biang Biang Noodles Taking The World By Storm
Chef Kriza Palmero's noodles have wowed diners from New York to Metro Manila
After working in the United States for seven years, Chef Kriza Palmero came back home to the City of Malabon in December 2019. She was busy catching up with loved ones, happily traveling and exploring the country she missed so much… then the lockdown started.
"I had only been in the Philippines for about three months, traveling and exploring the country when the pandemic started," Chef Kriza recalled. "I was unemployed and wanted to start something that I can do from home."
So she did what she does best: Make noodles.
Having worked at Very Fresh Noodles at the famous Chelsea Market in New York City, which enticed both tourists and locals – including Fil-Am food writer for the New York Times, Ligaya Mishan in 2017 – Chef Kriza learned how to make biang biang mian (油泼扯面, which literally translates to 'oily noodles') or "belt noodles" because of its significantly longer length and wider width compared to other hand-pulled noodles. Biang-biang is said to have gotten its name from the slapping sound it makes when the noodles hit the table while chefs pull it by hand. It takes years to master and it's quite entertaining to watch.
"While I was there (U.S.), I was working in various restaurants in different positions. I acquired skills and techniques in the kitchen and in the hospitality industry as a whole that helped me become who I am today," Chef Kriza shared. "I honestly had no plans on selling noodles online, I just didn't think it would work for delivery. I originally wanted a rotating menu, just cooking food that I miss eating while I was in the U.S."
But that's exactly what she did. She made Taiwanese-style beef noodle bowls with hand-pulled biang biang noodles from home, sold it online, and her humble home became Pilya's Kitchen. From the Tagalog word which loosely translates to naughty or playful, Pilya's Kitchen became Chef Kriza's playground and laboratory where she came up with delicious mischief with every dish she tried out. Through the support and inspiration from her family, friends, and loyal customers who supported her since day one, she sold about 40 to 50 bowls every week. Until one of her friends, celebrity chef and restaurateur JP Anglo, posted about her beef noodle soup on Instagram.
"Business really started to pick up in August last year when Chef JP shared our beef noodle bowl on Instagram. We got flooded with messages and I think we sold over 180 bowls that weekend!" Chef Kriza said.
Then opportunities to grow Pilya's Kitchen started rolling in.
"[Friends] helped me grow my business on their own platforms, like Ryan and Karen [David] from Nacionale Bladeworks, which I think is how Charlie Paw discovered me and Pilya's Kitchen," she shared, referring to Charlie Paw, the man behind our favorite foodie haunts like Your Local, Hanamaruken Ramen, Le Petit Soufflé, Scout's Honor, and The Grid Food Market at the Power Plant Mall, a.k.a. the country's best food hall to date.
"Back in January (2020), Charlie Paw offered a pop-up stall at The Grid [Food Market], I jumped at the opportunity to do so. I couldn't have asked for a more ideal location since it is at a mall in Makati. I knew that I would be able to have a wider reach and serve areas in Metro Manila that were not nearly as possible when I was based in Malabon. I started this crazy idea with zero knowledge on how to run a business of my own, so everyday is a learning experience for me," Chef Kriza explained.

While opportunities abound, Chef Kriza was dealing with her own struggles as a new business owner.
"I still had that 'I am a cook and not a business owner' mentality over the first few months that we opened. I worked everyday, I was super stressed, I almost gave up, to be honest," she recalled. "But then I would get messages from customers saying how [much] they enjoyed the food and that they can feel how much love and effort went into each dish."
"We really just try to serve food that I think is good and will make people happy," Chef Kriza said.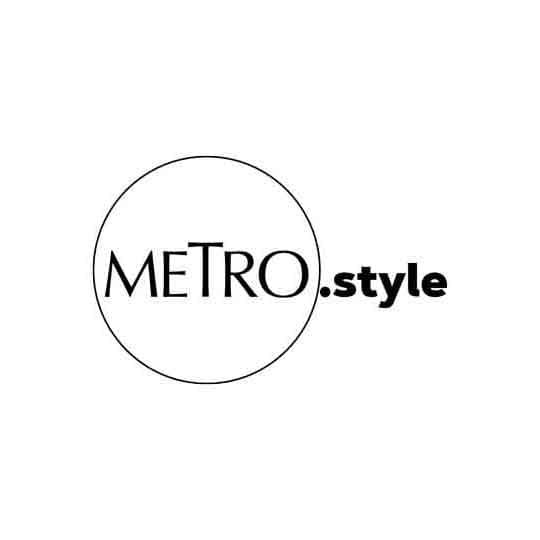 Chef Kriza Palmero | Pilya's Kitchen
While her Beef Noodle Soup is an absolute must-try, the menu at Pilya's Kitchen is also full of tasty delights that you shouldn't miss and must be enjoyed with their house-made chili oil that's packed with flavor and heat. Check out our favorites on the menu: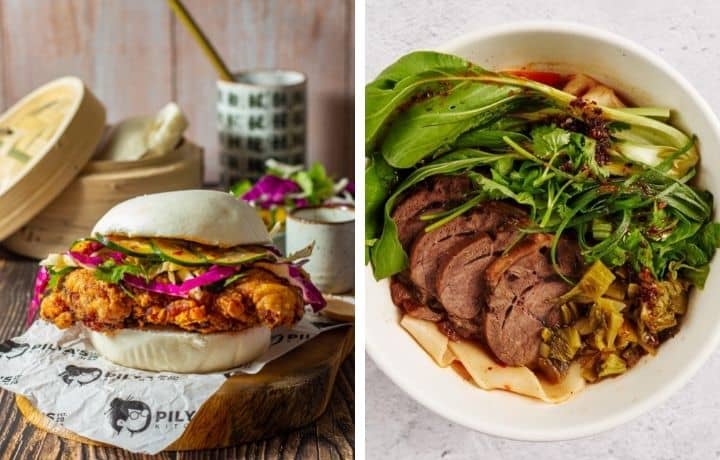 Our Picks
Our Picks
The best part is that you can order the last four dishes in party tray sizes, so you can satisfy your party-sized appetite any day if you're craving something unique and delicious. Chef Kriza says, "The food we offer is very specialized. The ingredients we use for our dishes are not usually found in home pantries… [And] I think it's safe to say that we are the only biang biang noodle shop in the Philippines at the moment."
With the uncertainty of the flip-flopping lockdown restrictions and the pandemic, what the future holds isn't clear. But one thing is for sure: this Pilya will keep coming up with tasty trouble in the kitchen.
"I'll try my best to be consistent with our food and hopefully come up with more food options in the future... I don't think I can stop now. Not with this kind of support I'm getting from people around me."
Pilya's Kitchen is located at Stall #11, The Grid Food Market, Power Plant Mall, Makati City. Place your orders through www.thegridfoodmarket.com or directly at (0956) 857-4286. Follow them on Facebook and Instagram: @PilyasKitchenPH
Photos courtesy of Kriza Palmero / Pilya's Kitchen