LOOK: Starbucks Drops Their 2021 Planners And Christmas-Themed Food And Drinks Menu
Christmas is officially just around the corner!
The red cups are back! Starbucks unveils its much-awaited Christmas lineup that includes a holiday-themed food and drinks menu, the 2021 Starbucks Planners and Organizers, and the Home For The Holidays collection of mugs and carafes.
Every year, the release of Starbuck's new planners never fails to give us a thrill, sending the message that yes, Christmas is really just around the corner! And with 2020 so challenging, we are definitely looking forward to the warm, cozy happiness that the holidays bring.
Check out Starbucks' holiday food and drink offerings in the gallery below.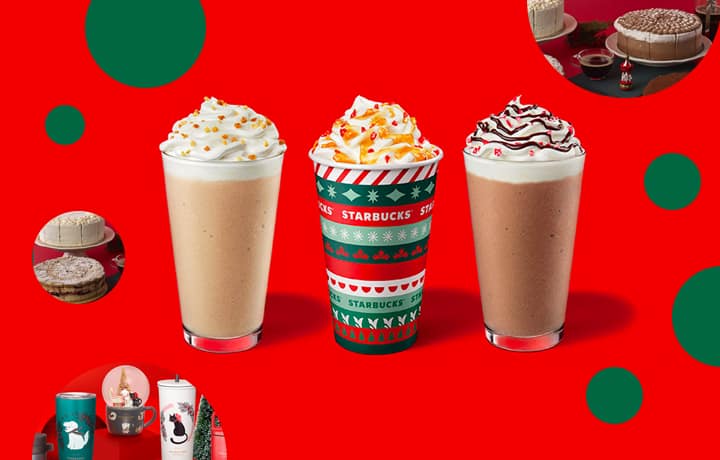 Season's Eatings
Season's Eatings
Coffee lovers are treated to three new holiday-inspired coffee blends. The Starbucks Christmas Blend is a dark roast blend from Guatemala, Colombia and Papua New Guinea, with rare aged Sumatra beans. A "spicy, sweet" blend. The Starbucks Christmas Blend Espresso Roast is darker, specially made for espresso. The Starbucks Reserve Christmas 2020 combines three rare coffees to produce a delicate butterscotch sweetness.
Available at Starbucks outlets. For more information, follow @starbucksph on Instagram