LOOK: Discovery Primea Unveils Exciting New Burgers, Paellas, Desserts and More
Stay in and order!
We've really missed dining at Discovery Primea, where the restaurants (Flame, Gilarmi Lounge, Tapenade and Edge) are under the gentle rule of Chef Luis Chikiamco, a man famous for elevating familiar comfort food into unforgettable dining delights. I can still remember my first taste of his foie gras sinigang, or how the humble machang gets a superb upgrade with sweet crabmeat and lobster tails.
Thankfully, Tapenade on the Go makes it possible for us to experience Chef Luis's fantastic cuisine in the comfort of home. Already a hit since its launch last year, the chef is clearly not resting on his laurels, unveiling a new expanded menu with a wider selection of dishes available for takeout or delivery via GrabFood and foodpanda.
Burger Library
Can the concept be any more cool? Inspired by the original Gilarmi Burger, this "library" soon grew into a collection of quarter pound burgers, each with its own flavor profile and a unique story to tell. You can check out the new burger offerings in the gallery below. And as a special treat for burger enthusiasts, Burger Mondays offers a 35% discount on all Burger Library dishes from 2 to 5 p.m. every Monday (except holidays), exclusively for direct takeouts.
In addition to burgers, the expanded menu includes a selection of signature paellas, Asian rice bowls, and delicious desserts to go. Check them out in the gallery below.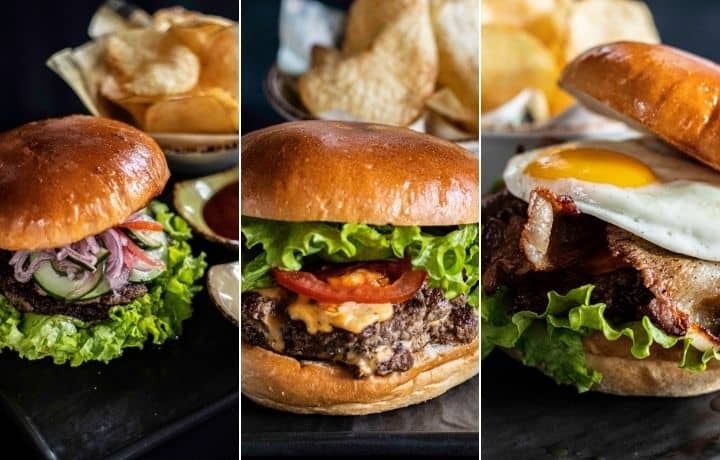 Tapenade On The Go
SWIPE LEFT OR RIGHT
TO NAVIGATE BETWEEN PAGES
Tapenade on the Go is available daily from 11 a.m. to 8 p.m. For the full menu, click here. To order, call (02) 7955-8888 or e-mail primea.restaurants@discovery.com.ph. For more information on the hotel's offers and updates, please visit discoveryprimea.com or follow Discovery Primea on Facebook or Instagram.