Discovery Primea's Signature Dishes Are Now Available For Takeout Or Delivery
You can now have the paellas, pastas and pizzas you've been missing via Tapenade on the Go
The fresh, bold flavors of the Mediterranean make for some pretty fantastic meals. So you'll be happy to know that Tapenade, Discovery Primea's Mediterranean restaurant, is making its signature dishes available for takeout or delivery. Finally, you can once again enjoy their delicious paellas, fresh stone-baked pizzas, and hearty pastas.
The pizza includes crowd favorites such as the Salumi with its Italian guanciale, fennel sausage, bacon, "salsiccia picante" and mozzarella; and the Quattro Formaggi with mozzarella, blue cheese, Parmigiano-Reggiano, and Davao ricotta. You can also ask for such popular pizza flavors as Margherita, Alla Carbonara, Grilled Artichoke, and Alla Fiorentina, with creamed spinach and Parmesan.
The pasta comes in servings good for two to three persons. Choose between Spaghetti Alla Tornola, with its satisfying medley of shrimp, squid, and bay scallops in a light and spicy tomato sauce; or Spaghetti Carbonara with creamy pancetta and Parmesan sauce. There's also Penne Al Funghi, Spaghetti Bolognese, and Spaghetti Alle Vongole.
If you're craving Spanish food, Tapenade has great paellas good for two to three persons. We love the Wagyu Beef and Mushroom paella with black pepper aioli, the Roast Chicken and Chorizo with green beans and rosemary, or the Seafood Paella with shrimp, squid, mussels, clams and mahi mahi fillet.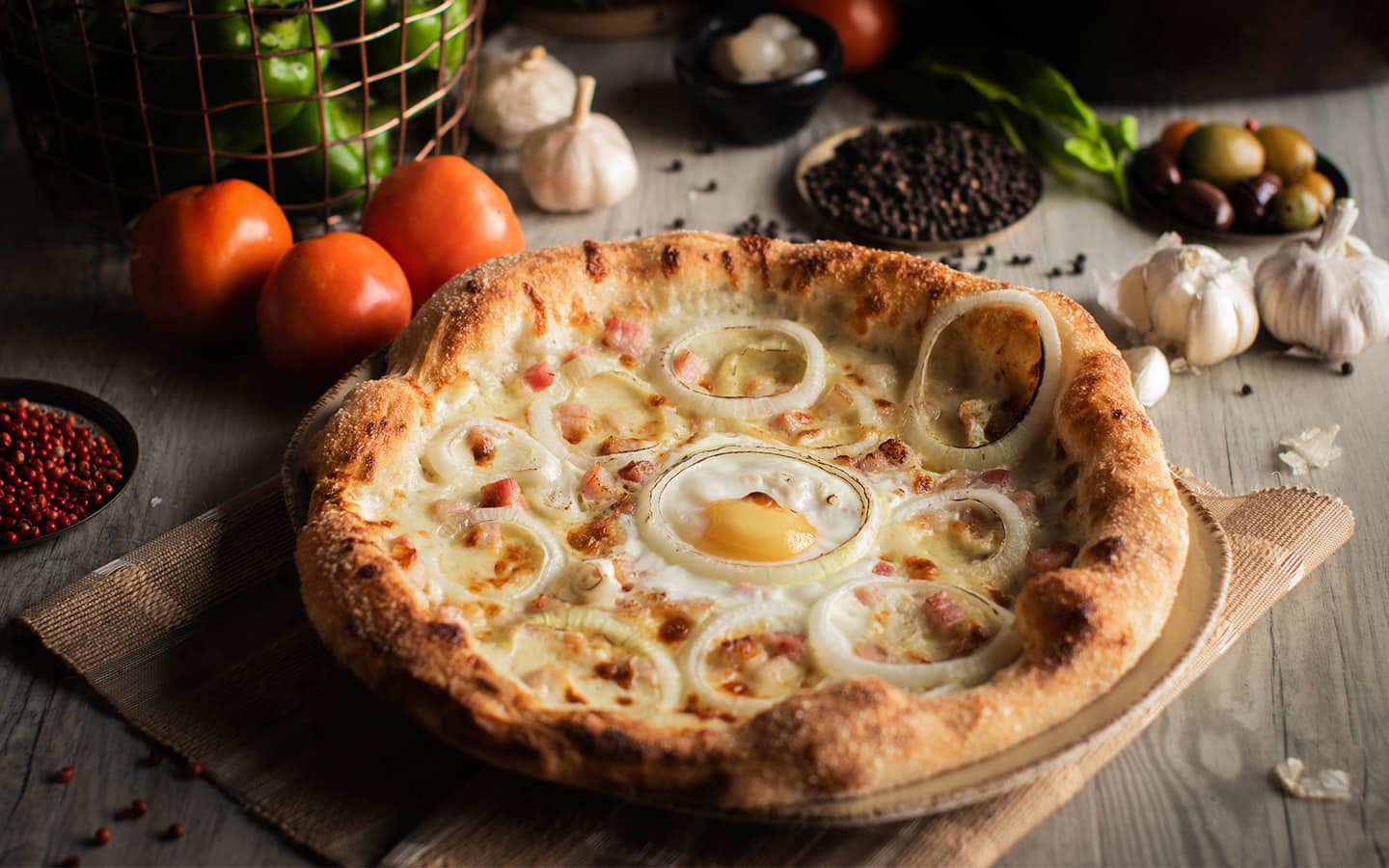 Tapenade On The Go
Tapenade On The Go