Where To To Eat In Boracay 2022: Our Top 10 List
A food lover's guide to the best places to drink and dine in this beachy paradise, at any time of day!
For most of us, a trip to the beaches of Boracay often means hours spent soaking up the sun and swimming in the sea. The goal? A perfect tan. After a making two trips to the island over the summer, long-delayed after a few years, a rehabilitation, and a pandemic-driven lockdown, I was pleasantly surprised by what I found. Not only was my favorite beach destination as beautiful as ever, but it has also transformed into one of the best culinary hotspots in the country. There are now more crave-worthy restaurants from Stations 1 to 3 covering any, and all, flavor profiles you under the sun. In fact, these restaurants deserve their own itinerary all on their own.
Thanks to a fellow foodie and chef friend, I landed with a handy list of must-eat places. Honestly, I had to be strategic, since I was going to be there for only four day stretches per trip. The upside? There was not a single miss. The downside? Time is never on your side. So, consider this a starter kit, because I guarantee you will be planning another trip soon enough just to cover all your bases!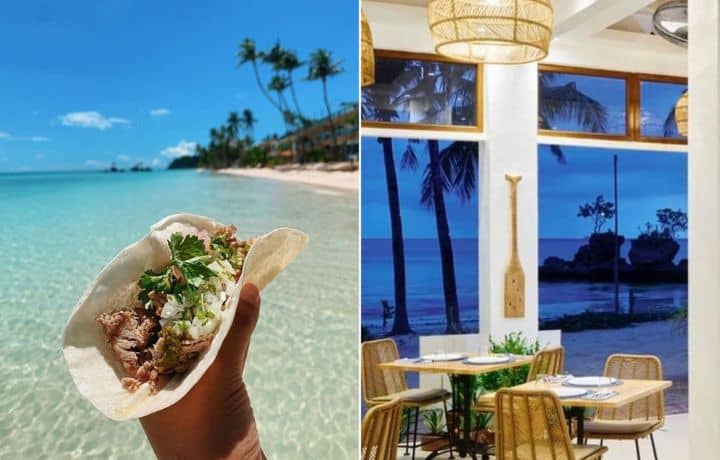 Boracay Dining 2022
SWIPE LEFT OR RIGHT
TO NAVIGATE BETWEEN PAGES
Lead photo: Cocomama, Percy Seafood