The 7 Best Food Delivery Apps In Metro Manila
What you should know about their service, pricing, safety protocols and more
Thank the heavens for food delivery apps!
They really shone during this pandemic. Without them, how much harder would it be for us to taste and experience restaurant food? Dining out used to be such an important part of our lives, a way to connect with others, to de-stress, and to simply be happy. What would our lives be in quarantine without our apps?
Before the pandemic, only a handful of food delivery apps dominated in Metro Manila, but we now see more and more apps popping up to take advantage of the growing market. Some are offshoots of logistics platforms, others are designed to service just a specific group, and some others are entirely new services who want to have a slice of the pie.
You may already have a favorite app that you use frequently, but it will do you no harm to check out the others. Who knows? You might find one that will suit you better, or give you access to food cravings that your usual app can't get for you. We decided to review food delivery apps, asking these questions: Which apps will deliver to a bigger geographic radius? How do the apps compare in terms of fees? Which apps serve specialty stores or have exclusive access? Check out our review in the gallery below.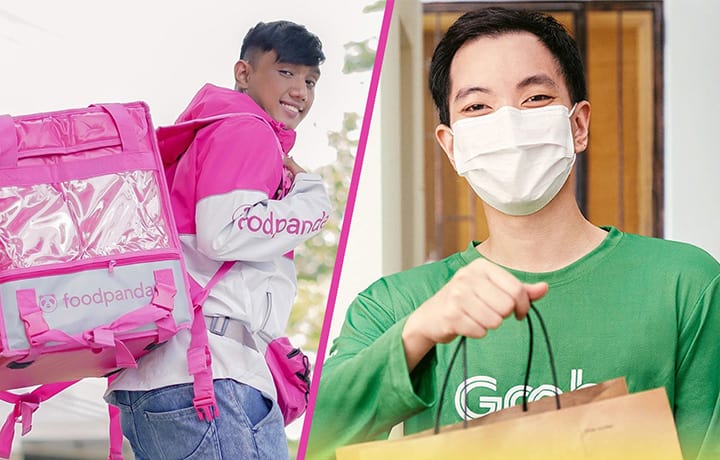 App Grades
App Grades