15 Of The Most Beautiful Floral And Fruit-Themed Cakes You Can Order
The sweetest way to celebrate in quarantine
Celebrating your birthday this year may be a tad bit underwhelming compared to what you're used to—no extravagant staycations, no decadent buffets, no far-away destinations to forget the stress of the world even just for a day.
If you're dreaming of lush flower gardens and cool piña colada along the beach, maybe you can translate those dreams for now on your birthday cake.
In contrast to the popular Korean-style minimalist cakes, these cakes are meticulously decorated for that all-out opulence. They make such a satisfying gift to your senses, because they're beautiful to look at and delicious to eat, too! In these times when we're forced to live a little simpler and take a break from the lavish offerings of the outside world, these gorgeous cakes satisfy—even just a bit—our need for frills.
It doesn't even have to be your birthday! Maybe you just want to reward yourself for surviving through the last months, surprise your family and loved ones this weekend, or you just feel like you need a little sweetness in your life.
Check out the gallery below where we've compiled some of our favorite cakes, donned in the most beautiful edible flowers and fruits, and where you can order them.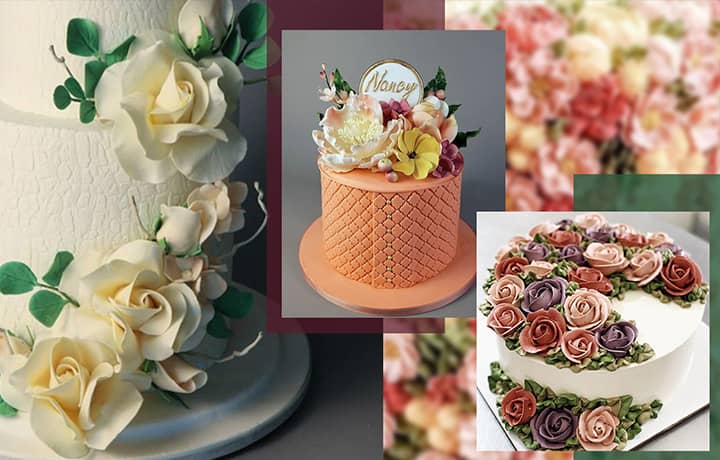 Beautiful Cakes
Beautiful Cakes