Eating Our Way Through The Pandemic
How Burnt Basque Cheesecake, sushi bake and sourdough got us through the year
Just one year ago, life was normal. We went to work, met up with friends for dinner, spent weekends with the family, and hauled ourselves to the gym twice a week. We had plans and projects and prospects. Metro Manila went into lockdown on March 16, 2021, and in the next 12 months, every aspect of our lives changed, especially the way we eat.
Perhaps you've noticed how you've stopped exercising and started stress eating, or how you struggle with cooking. "We're feeding the soul more than feeding the stomach," reports The Irish Times in an article about pandemic eating. Our relationship with food is more complex than simply fulfilling our nutritional requirements. We eat to nourish ourselves, but we also eat for comfort, or because we're bored. We cook to feed ourselves, but also because it feels therapeutic, or is a ritual that makes us feel connected to happy childhood memories. Our food behavior is complex and layered, and nowhere is this more apparent in the way we're eating our way through this pandemic.
Here's a look at the food we ate, craved, cooked and obsessed over in the past year. The pandemic disrupted our lifestyles, but it also showed how we were able to use food to meet our needs — for nourishment, to bond with others, as creative outlet, for therapy, and to celebrate life's wins, big and small.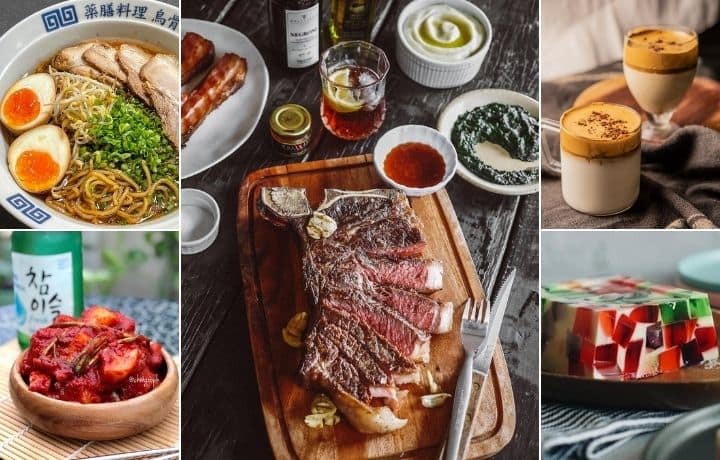 The Year in Food
The Year in Food
Lead photo: @chingoo, @wolfgangsteakhouseph, @ramenron.ph, @indulgencebyirene, Unsplash