Editor's Picks: 15 Sensational Burnt Basque Cheesecakes You Can Order This Weekend
This irresistible dessert proves you can break all the rules and still be a winner
In San Sebastián, Spain there is a bar called La Viña where people from all over the world line up (at least they did before the pandemic) for the chance to have a slice of a burnt-looking, rustic dessert that we now call the Burnt Basque Cheesecake.
Created by La Viña's chef, Santiago Rivera, this cheesecake is rebel that breaks all the rules. It's crustless and cooked in extremely high heat to produce a beautiful golden brown exterior that's crisp enough to act as 'crust.' The interior remains underbaked and oozy, with a sweet creamy texture that's akin to custard. From the first moment it was served at La Viña, it caused a sensation.
Everything about this cheesecake works, albeit counterintuitively. Even it's cracked, burnt appearance is beautiful.
A major trend that became ubiquitous during quarantine, burnt Basque cheesecakes are now so popular that you can find them everywhere in Manila. The question is, how do you choose a good one? Let us help you.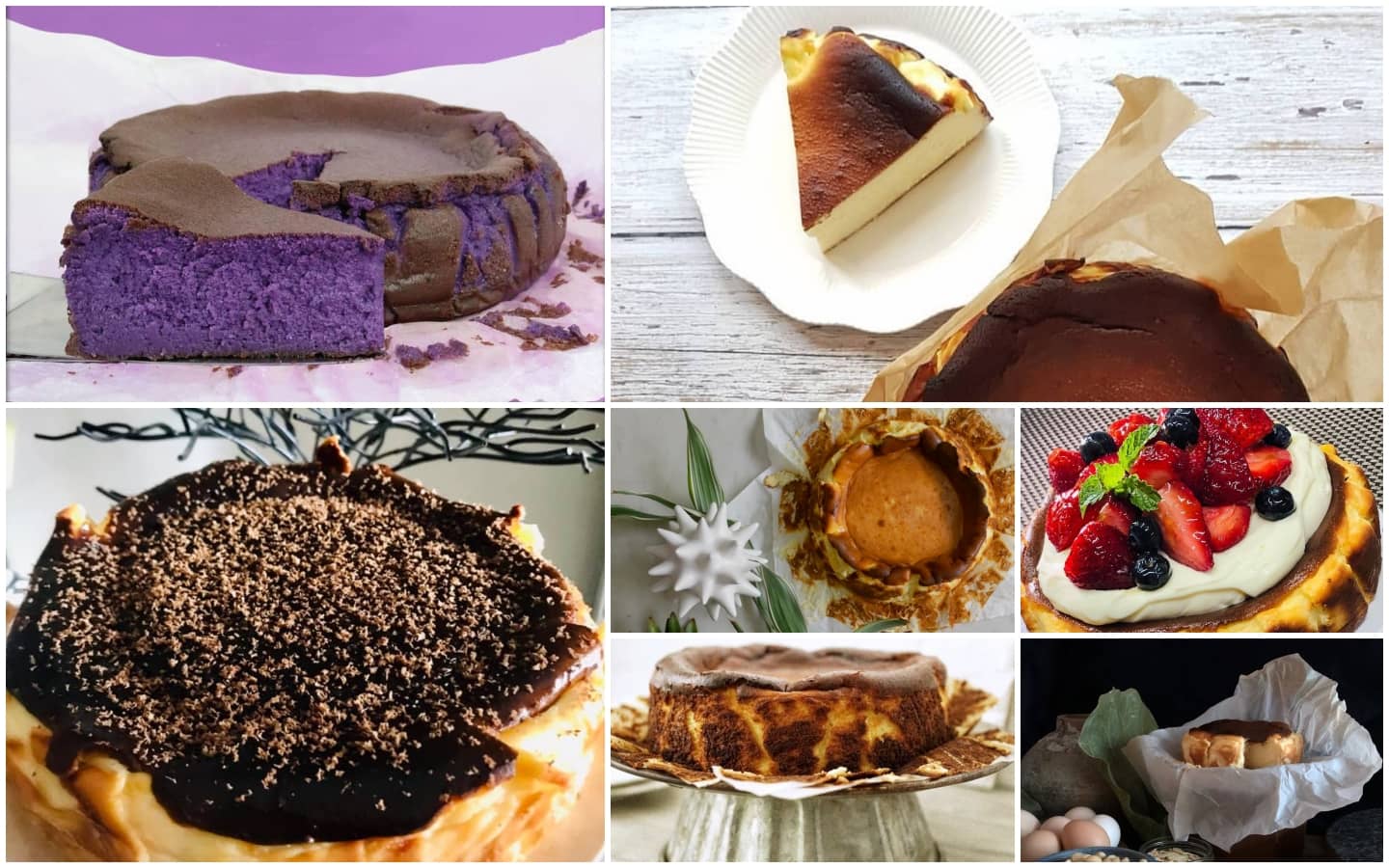 Burnt Basque Beauties
SWIPE LEFT OR RIGHT
TO NAVIGATE BETWEEN PAGES
Workshop Bespoke Bakery
Photo Credit: @workshop_ph
Gallery by Chele
Photo Credit: @gallerybychele
Sourdough Café
Photo Credit: @sourdoughcafedeli
Basque Ube Cheesecake by Bizu Patisserie
Photo Credit: @ilovebizu
Fabulous Baker Boboy
Photo Credit: @fabulousbakerboboy
Basque Manila
Photo Credit: @basque.mnl
Decadence Manila
Photo Credit: @thedecadencemanila
The Manila Baker
Photo Credit: @themanilabaker
Wisteria 7242
Photo Credit: @wisteria7242
Decadenza Baking
Photo Credit: @decadenza.baking
Kaye Garcia
Photo Credit: @kayegarcia13
Burnt Cheesecake Manila
Photo Credit: @burntcheesecakemnl
In The Mood For Baking
Photo Credit: @inthemoodforbaking
D"Kitchen
Photo Credit: @dkitchen.ph
David's Food Orders
Photo Credit: @davidsfoodorders
Lead photo credits: @ilovebizu, @workshop_ph, @fabulousbakerboboy, @basque.mnl, @inthemoodforbaking, @kayegarcia13, and @wisteria7242