Editor's Picks: 12 Indulgent Tres Leches Cakes That Will Bring You Comfort
It's happiness on a plate
Midway into the workweek comes a moment when Friday feels a little too far away, but oh, wouldn't you just love something indulgent to keep you going till the weekend? My solution: the tres leches.
As its name implies, tres leches is sponge cake soaked in three kinds of milk (usually whole milk, condensed milk, and evaporated milk) for a few hours. It is then unwrapped and frosted with whipped cream. It's ready to eat in this state, but you can add touches like slices of fruit, a drizzle of caramel syrup, a sprinkling of crushed cereal. The result is a sweet and milky soft cake that tastes like the adult version of bread-and-milk. This is, for me, the ultimate comfort food.
Tres Leches has Latin American roots, possibly coming from Nicaragua, although it's also claimed by Mexico, Cuba, Venezuela and Puerto Rico. Food52 has an interesting origin story here.
The Tres Leches is quite easy to make, but if you don't want the hassle, here are the best (in my opinion) tres leches cakes that you can order for delivery or takeout. I know I said there were twelve, but if you click through to the end, I've decided to share a "secret" tres leches cake. The chef whose recipe it is stopped making this tres leches for many years, and only now has she been persuaded to make it again.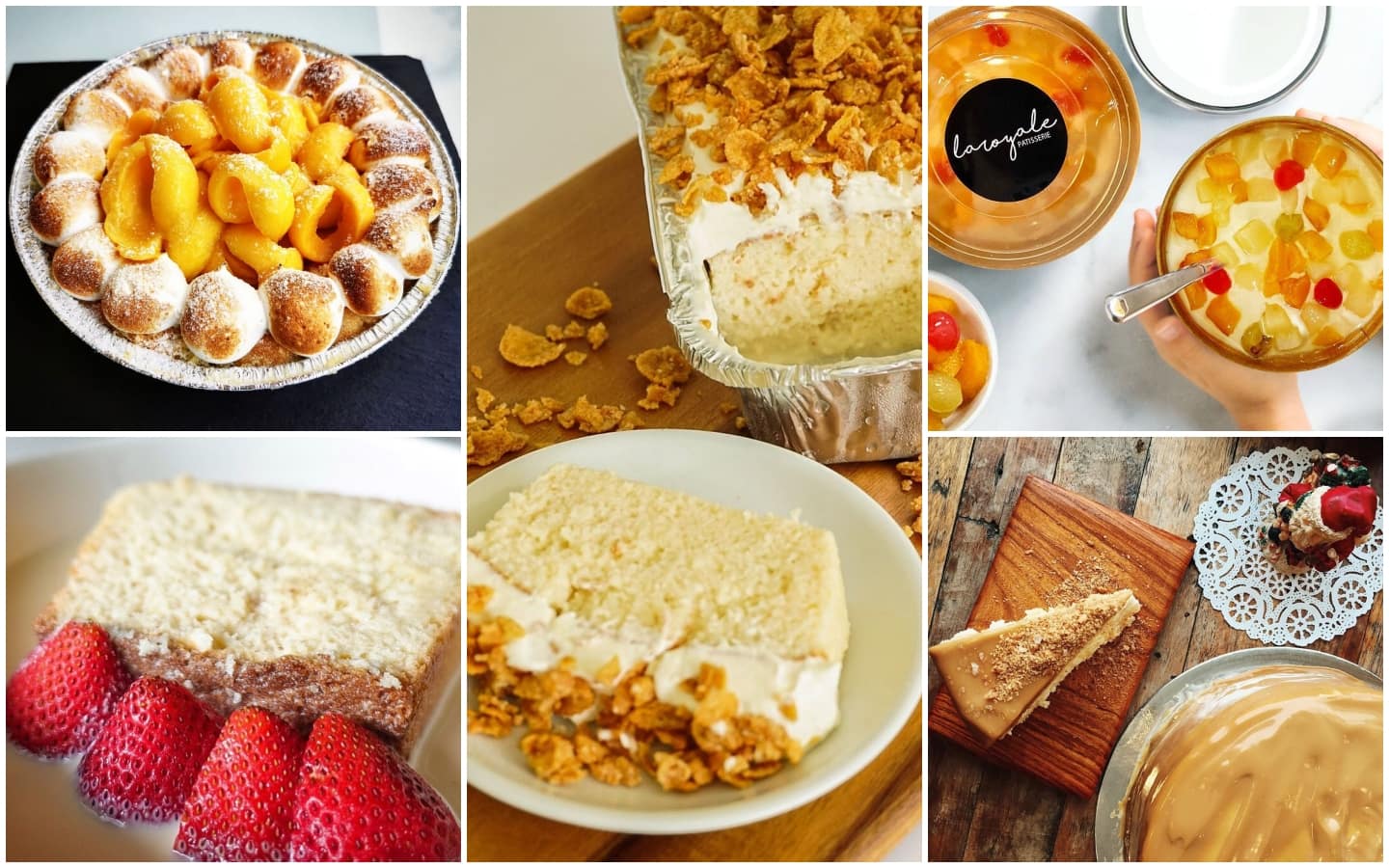 Our Favorite Tres Leches Cakes
Our Favorite Tres Leches Cakes
Lead photo credits: @idontmake_sweetdesserts, @bakeysph, @royalepatisserieph, @graceparkdining, @hirayabakery