Kapamilya Foodies Help Us Find Hope And Lots Of Delicious Food In A New Kind Of Bayanihan
It's the Filipino way to come together and help each other through this crisis
Filipinos have long been known for their community spirit or bayanihan, which goes back to the times where they would come together to help a rural family move their bahay kubo to a new place. To this day, the bayanihan spirit is still very much alive, and it's no longer just about relocation—it simply involves any kind of need.
In the heat of the ABS-CBN franchise issue and the COVID-19 pandemic, the Kumikitang Kapamilya Foodies was launched to help retrenched ABS-CBN employees thrive in these trying times. "This is a group where Kapamilya buyers and sellers can meet, connect, vend, and purchase delectable food items to bring a smile to everyone's faces," its founder, retrenched Kapamilya Patrick Cruz tells Metro.Style. "Aside from wanting to help our co-employees na naretrench to showcase their food products to the public, I also wanted to open up the marketplace for non-Kapamilyas for them to try the different food offerings of our Kapamilya group."
Anyone with a food business can be a part of it as long as they serve quality food and they follow proper food preparation protocols.
Despite the challenges, Cruz is grateful for the digital bayanihan he has witnessed thus far. "We're getting a lot of support from people who are joining the group and those who are simply appreciating it," he recalls, adding that even graphic designers and celebrities have been really helpful with this initiative. Digital artists have been coming up with art cards for free, while Kapamilya stars have been willingly promoting various products on their social media accounts. "I'm thankful for everyone supporting the community because they're one with us in our desire to help people. It's really bayanihan on a minor scale and community building because we're fostering mutual help and support."
A myriad of food offerings can be seen in the Facebook group, ranging from well-loved Pinoy ulam and KBBQ to delectable innovations such as taho, marang fruit, palitaw de leche, and so much more.
With now nearly 4,000 members, Patrick dreams of turning Kapamilya Foodies into an app or website to make it easily accessible to everyone. "I want to make sure everyone can have it in their smartphones and so I can put any other needed features there like cooking demos and heirloom recipes," he shares. When the pandemic ends, he also hopes they can hold a physical event where sellers and buyers may gather as one community and continue to keep the community spirit strong and vivid.
Browse through the Facebook page to make a lot of delicious discoveries. We did, and we're sharing these ten (out of many more) in the gallery below.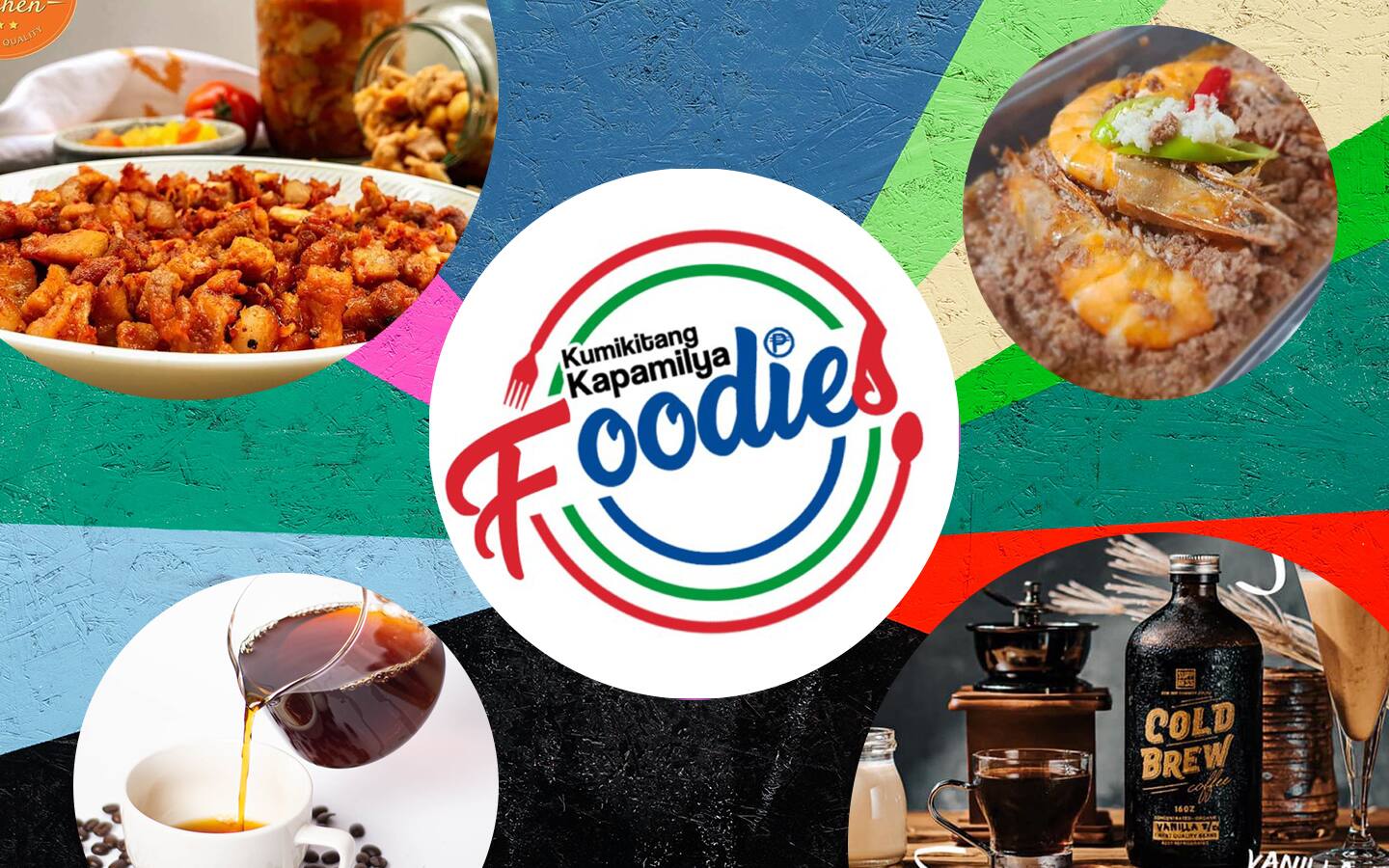 Kapamilya Specials
Kapamilya Specials
To order, please contact the sellers directly. You'll find their contact information in the Kapamilya Foodies page.
If you are interested in participating as a food purveyor, please join the Kumikitang Kapamilya Foodies Facebook group and contact Patrick in the admin section.