The Food Lover's Guide To The Best Taiwanese Eats In The Metro
Hungry for a taste of Taiwan's delicious cuisine? All you need is a good appetite, an open mind, and this list curated by food explorer par excellance JJ Yulo
Here we are in Manila at a time when moving around (a.k.a. travel) isn't exactly possible, at least not yet. So where do you turn if you want a taste of Taipei? Fortunately, all is not lost – if you're craving Taiwanese food, the good news is there are a surprising number of establishments serving it. Perhaps not the most extensive selection, at least in my radar, but enough to satisfy cravings and pique curiosities. So here is my guide to Taiwanese food in the metro.
Before we dive in, let me just say that Taiwan has always been a bit of a mystery to me. I found out at some point during my school days that a sizable number of my Mandarin teachers – I went to a Chinese school – were Taiwanese. I remember lessons about the mystical mountain Alishan, and the life of Dr. Sun Yat-Sen who was a prominent figure in Taiwan's history. But that was about it. Until I met my brother's Taiwanese friend. He broadened my perspective about Taiwan in the best possible way: he fed me. Thus began my fascination for Taiwanese food and culture. Since then, I've had the good fortune to be able to visit Taipei several times, including a food tour in 2019.
While a few trips hardly makes me an expert, I certainly took the opportunities to really soak in whatever I could, including, of course, their food (fine, more like scarf down whatever I could hehe). And so, after my serious "research" and after reading up on it a bit, I've come to the following observations. Obviously, a lot of their food is rooted in Chinese dishes, but through many factors have spun off in other directions, too. First of all, a lot of Taiwanese dishes are simple and have that "home cooking" vibe – evolving from humble dishes, hence you'll see stuff like offal, off cuts of meats, pickles, dried and concentrated condiments, and the like. I noticed they value freshness, too – I got this California produce driven vibe – observing that they eat lots of vegetables (which is great!). From all the things I've tried, I noticed that they season until the dish is balanced, just on the border of bland (at least for a typical Pinoy's palate). To be honest, I love how clean tasting their food is – something we call could learn from. Perhaps there is a connection flavor-wise to Japanese cuisine – the Japanese were once their colonizers, and there is still a prevailing Japanese influence (Japanese food lovers will be happy to note that there are a LOT of cheap teppanyaki restaurants and they're awesome!)
If you want to check out my guide to Taiwanese food in Manila, just click through the gallery below.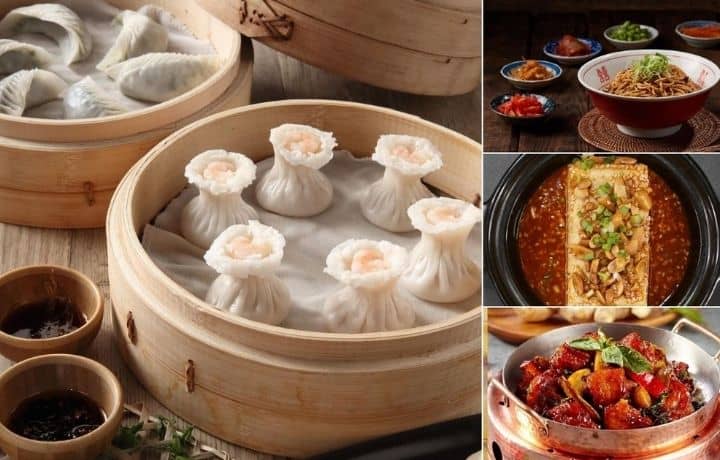 Let's eat Taiwanese
Let's eat Taiwanese
Follow JJ Yulo's food adventures on @nekkidchef on Instagram.

Lead photos: Lugang Cafe, Mazendo, Shi Lin