8 Experimental Drinks That Will Spice Up Your Parties At Home
Get creative and innovative ideas from single malt scotch whisky brand Glenfiddich's recently concluded World's Most Experimental Bartender - Philippines 2019 competition
Throwing parties at home has become such a huge trend. These kinds of gatherings tend to be much more personal as the intimate venue proves to be perfect for bonding and catching up with family and friends. Any seasoned hostess knows that one of the keys to pulling off a successful party guests are sure to rave about is presenting something out of the ordinary or even tailored to a particular occasion.
Now, what's a party without alcohol, right?
A lot of hostesses today have elevated the experience for their guests by even preparing a DIY gin and tonic bar that adds a dash of fun to the overall mood of the party. There are tons of ways you can explore now for serving food and drinks creatively—and the alcoholic drinks don't even have to be on the rocks for their flavors to be enjoyed. When it comes to putting together awesome parties in general, creativity and innovation are major factors.
To create and innovate were exactly the goals of the recently concluded Glenfiddich World's Most Experimental Bartender 2019 National Finals. Nine bartenders, paired up with other creatives and culinary industry experts, rose up to the challenge of re-imagining, reinventing, and recreating the experience of drinking or consuming Glenfiddich scotch.
The local qualifier of the competition was held last July 15 at Whitespace Manila, where guests got to try the experimental drinks and vote for their favorites. On August 27, the three winning pairs will go head to head in the WMEB National Finals 2019, where one duo will get the privilege to discover the home of Glenfiddich in Dufftown, Scotland and represent the country in the global finals in Glasgow, Scotland this November.
Below are the top three drinks:
1. Dessert Amuse-Bouche (Roasted Malt Ball, Soaked Munchkin, and Highball Rock)
By Kathrin May "Kate" Osmillo (Head Bartender, Oto) and Mr. Fonso Sotero (Owner & Pastry Chef, Lampara)
It's easy to see why this delectable ensemble was chosen to be part of the Top 3. Glenfiddich 12 was deconstructed in three ways, breaking down the flavors of the single malt scotch whisky into dessert form.
Of the drink, Kate shares, "The first flavor is oaky, smokey and toffee. It is a PBJ-inspired dessert using Pani Puri, roasted barley with cashew marzipan, soft tofu paired with a whisky cocktail which is composed of Glenfiddich 12, cocoa nibs infused Campari, Amaro and orange bitters.
"The second flavor is fruity and creamy, a soaked munchkin composed of milk ball soaked in Glenfiddich 12, simple syrup and aromatic bitters filled with raspberry/Sampinit-vanilla sauce topped with orange marmalade.
"The last one is an apple flavored whisky highball in a solid form. We made a highball rock which is composed of baking soda citric acid, sugar and green apple water distillate using Rotavap, spray of Glenfiddich 12 then bathed with liquid nitrogen."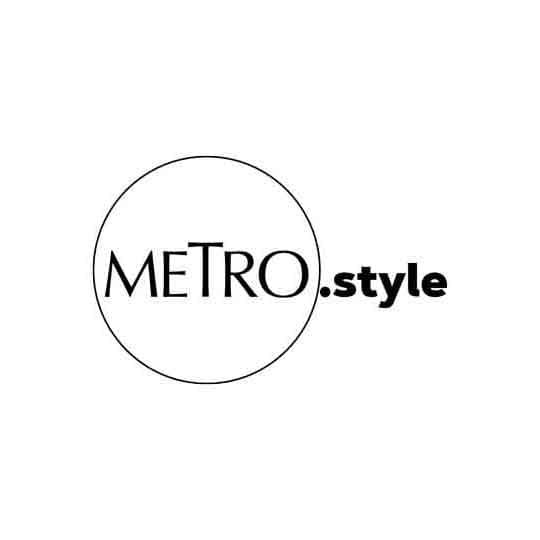 Kathrin Osmillo and Fonso Sotero presented their version of the dessert: Amuse-Bouche infused with Glenfiddich 12
2. Classic old-fashioned cocktail in the form of taho
By Faye Fernando (Bartender, Cove Manila) and Mr. James Llamera (Research and Development, EDSA Beverage Design Group)
For this creation, Glenfiddich 12 years single malt whisky was mixed with soya milk to create taho. This taho was then used as soya milk for a mango summer kombucha and a coffee kombucha using the signature espresso blend dark matter theory from EDSA Beverage Design Group.
"Our main goal was to showcase versatility of the single malt whisky by utilizing the process called fermentation. Fermentation will be used to make our main components for the Filipino-inspired drink taho which we both love," explains Faye. "First, we infused syrup with Glenfiddich—it's an arnibal-inspired, classic sweetener for taho, then classic soya jelly. For the exciting part and flavoring, we prepared two different flavors of fermented drink to be mixed with your choice of flavor, to create a new form of beverage."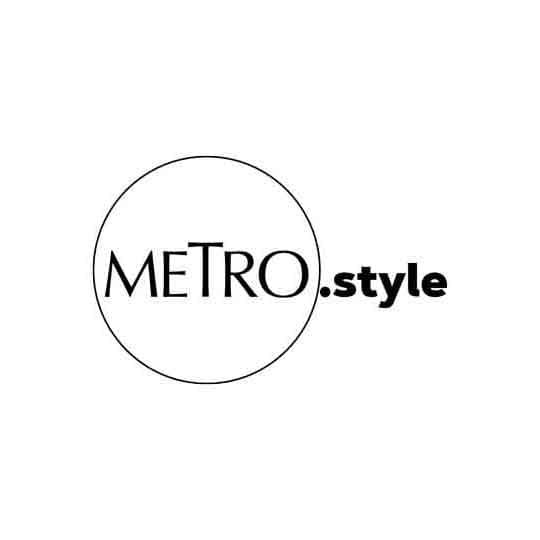 Faye Fernando and James Llamera showcased the versatility of a single malt whisky through fermentation.
3. Classic Filipino breakfast (Tinapay - Malt Barley Sourdough Pandesal, Palaman - Glenfiddich Butter&Jam, at Inumin - Hot Salted Caramel Apple Batirol)
By John Lorenzo "Enzo" Luna (Bartender, Run Rabbit Run) and Mr. Don Carpio (Freelance Baker/Pastry Chef)
What a complete meal this is! Who knew Glenfiddich and classic Filipino breakfast can actually work together?! In this concoction, Enzo and Don highlighted the three basic elements that make up the Pinoy almusal.
Enzo details the ingredients that went into their winning creations:
"For the Tinapay, we made sourdough pan de sal from the grain used to make Glenfiddich which is malt barley. If you could make the best whisky from malt barley, then you could make wonderful bread from it as well. We also highlighted traditional Filipino breads such as pan de regla and Spanish bread, all made from malt barley as well.
"For the Palaman, we showed our take on a homemade whisky-infused apple jam and whisky butter.
"For the Inumin, it's a cocktail serve made from all the components of the serve, combining fat-washed Glenfiddich 12, whisky apple jam, butter, as well as adding a batirol-style amaro-cacao-infused averna. All ingredients were used and made through the traditional technique of blue blazing."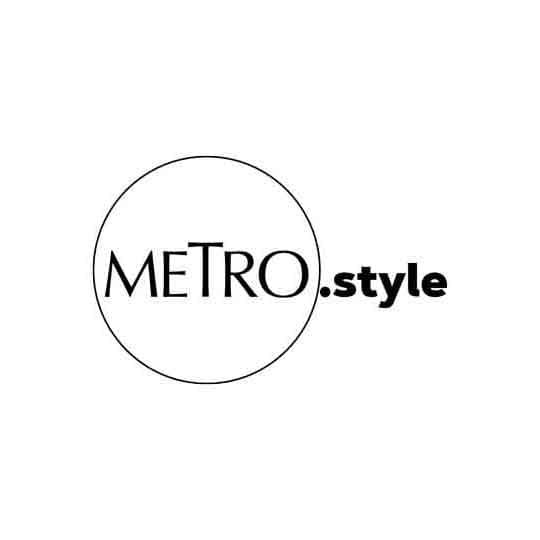 Enzo Luna and Don Carpio highlighted the different components of a Filipino breakfast and infused each item with Glenfiddich.
Here are the other drinks that got points for pushing the boundaries as well:
4. Peter Pan-inspired "Scotch Tape"
By Silvester Dan "Sly" Samonte (Bartender, Shrine of Satisfacion) and Kayo Cosio (Master Designer, #HoneyCombArts)
The duo behind this unique creation calls their concept "The Peter Pan Complex," with the goal of catering to someone who is youthful, fun-loving and has a vibrant personality. In lieu of the traditional way of scotch and cocktail drinking, they came up with a "Scotch Tape" candy that looks simple yet packs a punch.
Sly explains, "In a throwback to our own childhoods, our goal is to construct a sweet and fun service of candy experiences... to that candy-coated era of pop culture. It's designed to keep you feeling young, fueled to have a great time, and bring people like you together, all while still highlighting the complexity of Glenfiddich."
5. Ink tattoo-infused cocktail
By Eric Miro (Bartender, The Corner) and Denzio Hilapo (Owner and Tattoo Artist, Denzio Hilapo Tattoos)
Ink tattoo on your cocktail? Why not! The collaboration between a bartender and a tattoo artist resulted to one intriguing drink which made use of Glenfiddich as a liquid substance for making a non-toxic ink that was mixed with black ice created by using a carbon or activated charcoal. Eric says, "Together with my partner, we wanted to show and express to the people how the history of tattoo and ink tattoo cocktails are connected."
6. Childhood-inspired taho cocktail
By Lawrence Gabriel (Bartender, Solaire) and Galeh Anis (Photographer and Designer, Galetratoz Productions)
Glasses of cocktail drinks that came with guests' photographs became the edge of this pair's creation. In the same way that photos are associated with nostalgia, with the taho concept they incorporated, Lawrence and Galeh also hoped to bring back memories of their childhood when everything seemed so simple, laid-back, and fuss-free.
Lawrence shares, "Taho only has three main ingredients: soy curd, caramel and sago pearls. I milk washed the drink with soya milk to give it a nice mouthfeel and clarity. Caramel added sweetness and balance, while a little bit of citric acid solution helped in developing the milk wash effect, same as developing photos before. The drink is finished with a dash of vanilla bitters to brighten it up and some sago pearls that remind us of the taho we grew to love."
7. "Meryenda" cocktail
By John Silva (Bartender, Bistronomia Group) and Ruther Sandico (Head Chef, BCN Gastrobar)
Mixology and culinary meet in this extraordinary creation. With their team-up, John and Ruther made a culinary treat out of the well-loved whisky. They used coconut as the base ingredient, mixed with other flavorful ingredients that allowed them to achieve bliss point. John focused on the base cocktail using ''meryenda'' as the concept, while Ruther conceptualized the "cure" with the essence of Glenfiddich 12.
8. Milk tea cocktail
By Juan Miguel Salamilao (Bartender, Three Little Pigs) and Ralph Tan (Owner, Jacob's Well Chai and Teahouse)
Milk tea lovers will be delighted with this! Imagine the flavors of tea and creaminess of milk complementing the "sweet, fruity, and oaky notes of Glenfiddich."
Juan Miguel says of his concoction, "My experimental serve was a milk tea cocktail with Glenfiddich incorporated... Another serve is milk tea with [an] add-on such as whisky sour jelly made with Glenfiddich. It gave a new experience for everyone especially for those who love milk tea."
Photos courtesy of Glenfiddich