ABS-CBN Ball 2019: Inside The "Modern Filipiniana" Venue
Event stylist Jo Claravall talks about how she transformed Shangri-La The Fort into a venue that highlights the beauty and richness of the Filipino culture and tradition
With the theme celebrating ABS-CBN's 65th year of being of service to the Filipino people worldwide, the ABS-CBN Ball 2019 couldn't have taken a more appropriate and highly relevant dress code, Modern Filipiniana. Imagine the intricacies, silhouettes, and materials of the traditional Filipino clothing interpreted into interior décor that represent the talent, art, and craftsmanship that went into creating each and every terno, barong, baro't-saya, or Maria Clara ensemble. With the inclusion of the word "modern," the timeless appeal of Filipiniana is likewise showcased, inspiring the transformation of the grand ballroom of Shangri-La The Fort.
Event stylist Jo Claravall was in charge of dressing up the venue, lending her classic, sophisticated, polished, and tasteful #StyleByJo touch to the vision. In this exclusive Metro.Style interview, Jo talks about the work that she did for this year's Ball.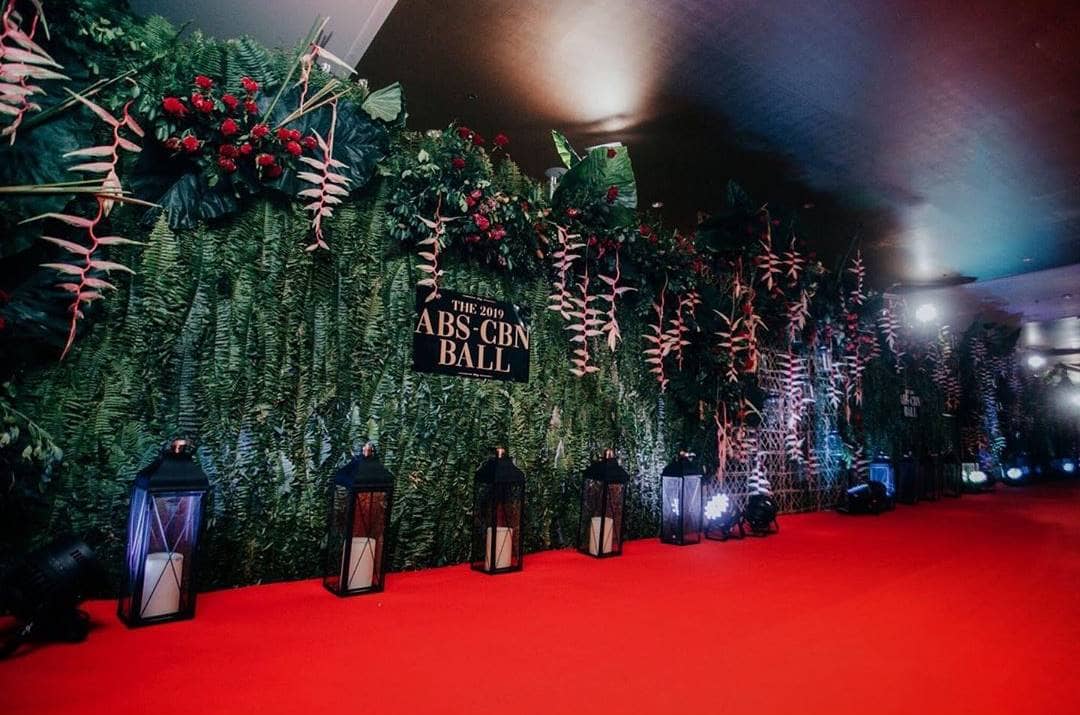 The ABS-CBN Ball 2019 red carpet, styled by Jo | Photo by Metrophoto, courtesy of Jo Claravall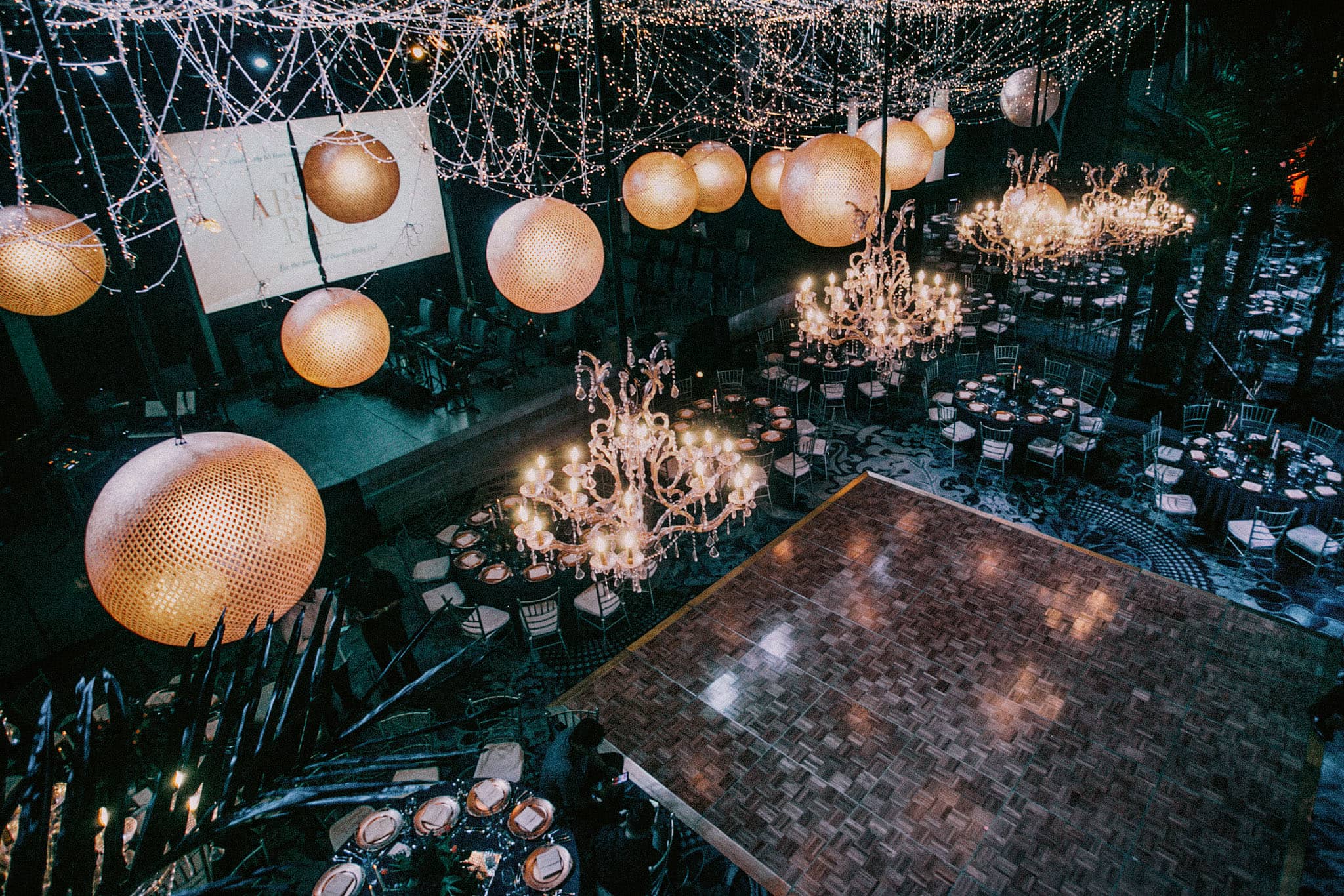 Photo by Metrophoto, courtesy of Jo Claravall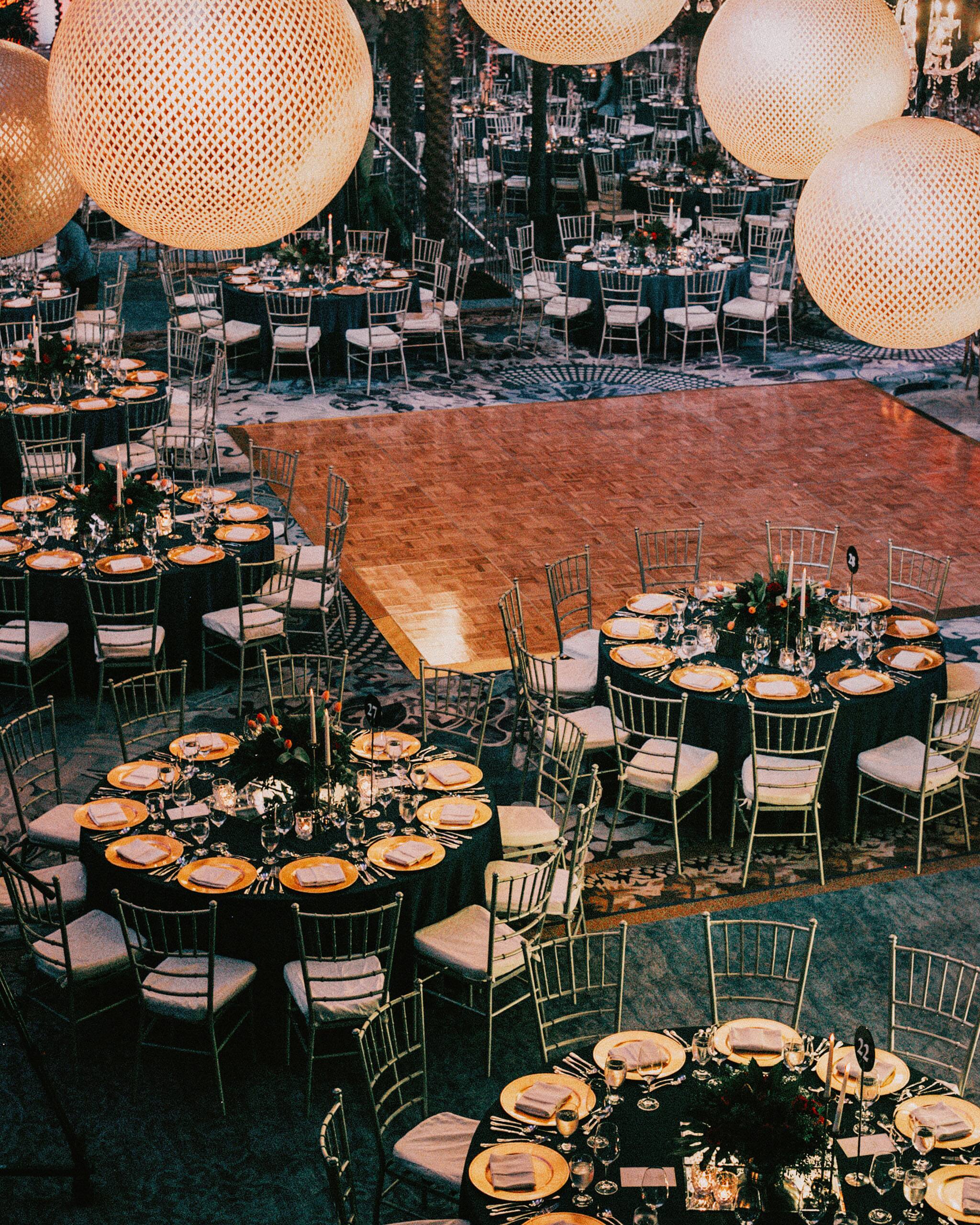 Photo by Metrophoto, courtesy of Jo Claravall
The dress code for the ABS-CBN Ball 2019 is Modern Filipiniana. What does this mean to you? How did you make sure the styling of the venue complements the dress code?
"I feel it's about taking Filipiniana into 2019. Our fashion evolves with the times. I even think that our textiles and designs are globally recognized and perceived chic by the world. That being said, I drew inspiration from the traditional and beautiful Filipiniana but styling it in tasteful inflections to give the overall ambiance a sophisticated and distinct Filipiniana vibe that reflects the times."
How popular is this theme currently in the local event landscape?
"Very popular. I get a lot of requests to do the very same theme. People embrace and love Filipiniana. It's been reborn and perceived as a theme that is very timeless and chic."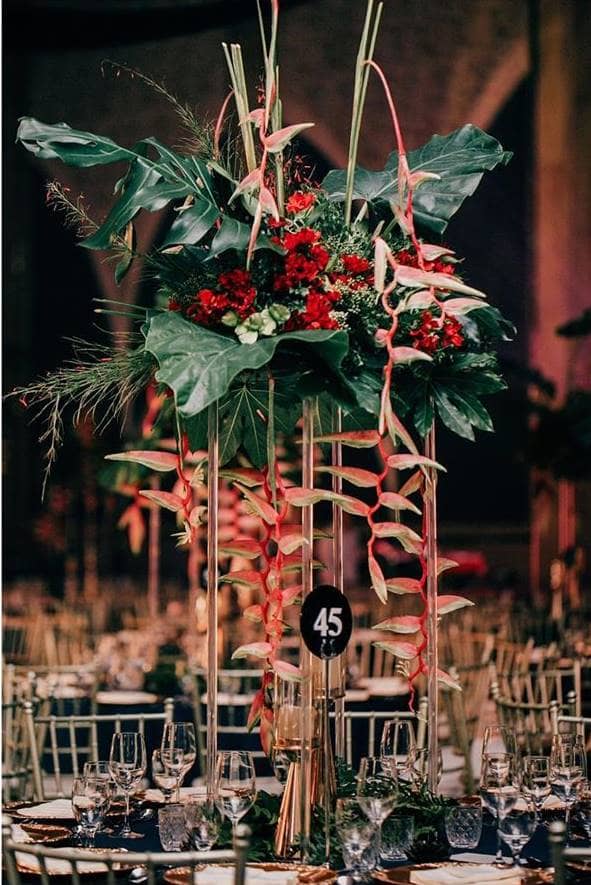 Photo by Metrophoto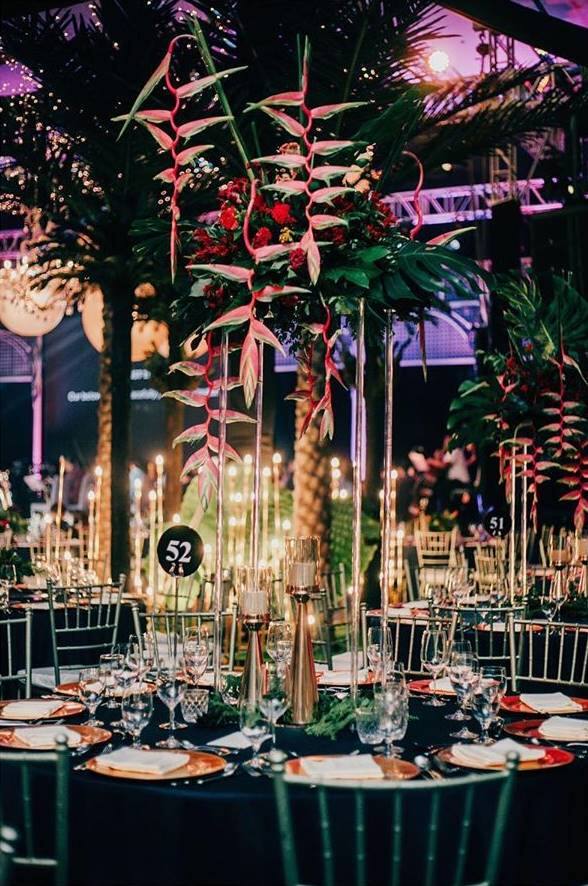 Modern Filipiniana venue by Jo Claravall
SWIPE LEFT OR RIGHT
TO NAVIGATE BETWEEN PAGES
Modern Filipiniana venue by Jo Claravall
What are the elements you used to stay in theme?
"My elements transported guests into a traditional Filipino courtyard that has been renewed and restored to its glory. Guests were encouraged to pass through an antiquated garden with an aged door overrun by a romanticized floral vine and punctuated with modernized solihiya paneling for the red carpet. Further inside the ballroom, think sarsuela under the stars where gigantic modern capiz fixtures marry the night sky. Keeping the tradition alive were 'mansyon' chandeliers. These chandeliers lent formality to an otherwise whimsical setting. Not to be missed were the tropical flora all over the ballroom."
What to you is the highlight of the venue's décor?
"The red carpet backdrop florals and ceiling installation."
Photos by Metrophoto, courtesy of Jo Claravall