See How The Finest Items From The Grand Bazaar In Turkey Adorn This Table For The Feast Of Eid'l Adha
Jewel tones on a spotless table cloth dramatically recall the symbolism of the Muslim Feast of Sacrifice
The Feast of Eid'l Adha began last night and ends tonight in the Philippines. To commemorate this Muslim Feast of Sacrifice, Meg Tangan-Samur, purveyor of Iznik ceramics and finds from Turkey at My Ottoman Home and Azra Living put together a tablescape for Metro.Style.
"The back story that [may not be known to some is that the stories in the Bible] and Islam's Quran have the same roots. The day of sacrifice is about Abraham (Ibrahim) who willingly gave his only son to be sacrificed to God. This is a story that Catholics hear as early as grade school... God was so moved that he stops him and a lamb appears to be slaughtered instead [of Isaac]," Meg reveals, explaining the story behind this Muslim holiday.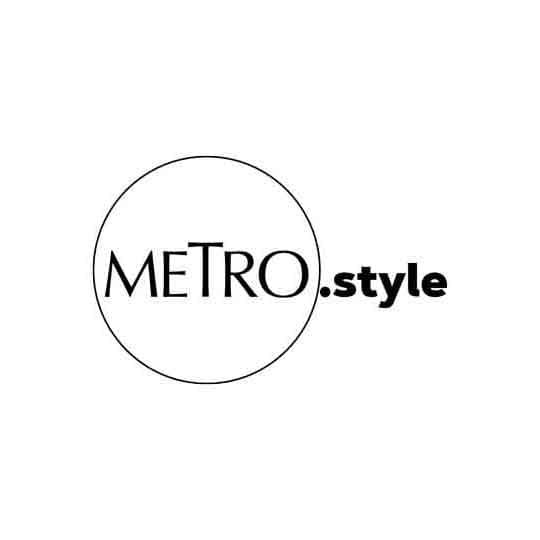 Meg Tangan-Samur, Purveyor of Azra Living, put together finds from the Grand Bazaar, Turkey for this Eid'l Adha Tablescape. | Courtesy of Meg Tangan-Samur
In keeping with the symbolism of this feast, she chose dramatic elements set-off by a simple background. Against a pristine tablecloth, she laid blue Turkish ceramic plates to represent serenity. She also set some red glass pieces and çini ceramic tabletop pieces with red accent colors to represent the sacrifice of Abraham. Touches of gold symbolize the redemptive power of this story.
"Muslims also practice this day of sacrifice by choosing a lamb, slaughtering it, and giving majority of the meat to the needy. The remainder is then cooked to be enjoyed during the family's feast," Meg imparts.
As one of the few who offer exquisite Iznik çini ceramics locally, Meg started her business when she decorated her restaurant with these fine pieces from the Grand Bazaar in Turkey. Her diners always ask where they can purchase the same tabletop accessories locally. Hence, the natural progression for Meg was to offer them via Azra Living.
A lesson on çini
Iznik ceramics, also called çini, are notable for their long provenance, dating back to the Ottoman empire. These go through a tedious process which involves being molded by hand in a potter's wheel into tabletop accessories. The pieces are then covered in a white slip, and fired at high temperatures, up to 980 degrees Celsius. After their intricate designs are drawn, painted and glazed, they undergo another round of firing to their completion. It takes a village to make one piece of çini, giving value to this old tradition of artisan craftsmanship.
See how Meg put together her Eid'l Adha table setting here: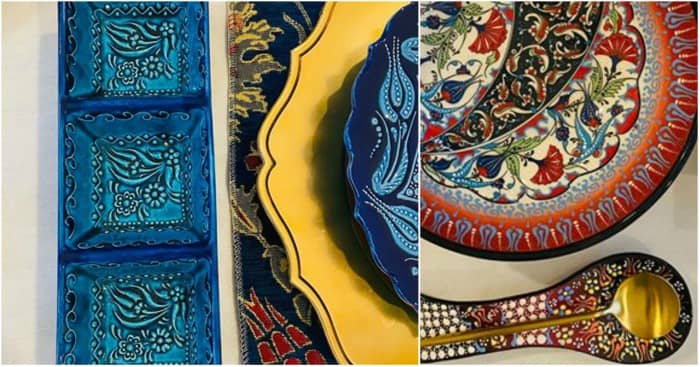 A Table Setting for Eid'l Adha
A Table Setting for Eid'l Adha
All Photographs Courtesy of Meg Tangan-Samur