A Budget But Classy Tablescape For The Holidays From The Forewoman
Get inspired to dress your Noche Buena table in contemporary Filipino theme with Jet Acuzar's own "Budget But Classy" holiday tips
Noche Buena (Christmas Eve dinner) has always been a very special part of every Filipino family's Christmas celebration. It is a time where the whole family comes together to share in the bounty and the blessings of the year, sits around the table to laugh, cry, or tell stories, and celebrates the true meaning of Christmas.
In the Acuzar household, Jet Acuzar a.k.a. The Forewoman will be in charge of the Noche Buena table—from the table setting down to the food.
"This year, I want our Noche Buena to be festive and fun. It's really nice to be able to arrange the table because during this meal, everyone sits around the table for a long time! So, it's nice to see a lot of care and thought put towards how the table will look. It feels a little bit more special and sets the mood," says Jet.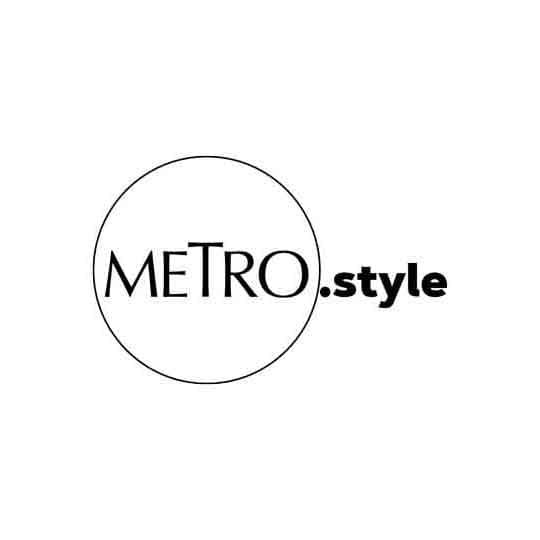 Jet Acuzar is the force behind The Forewoman, a website full of lifestyle ideas. | Ronan Capili
In the spirit of al fresco dining—which has become the theme of restaurant dining in pandemic—Jet is setting up an outdoor holiday table with contemporary Filipino elements that's light on the budget.
"This Christmas get-together is a very simple one which anyone can recreate at home. Look at what you have in your own cupboard and think of ways to mix and match things that you don't normally see on the table together," Jet says. The assignment is "Budget But Classy," so it's important to be very practical and intentional about what you put in the table.
Following the Filipino theme, Jet also encourages tablescapers to embrace the freedom to be more innovative and creative about it. A lot of the time, when people think of Filipino and Local as themes, they think that everything else has to be traditional.
Jet says: "I decided to pair a very modern plate set and crystal glasses from Pick A Roo with artisan bahay kubo miniatures so you get a bit of that contrast between the modern and traditional, which makes it a bit more contemporary Filipino."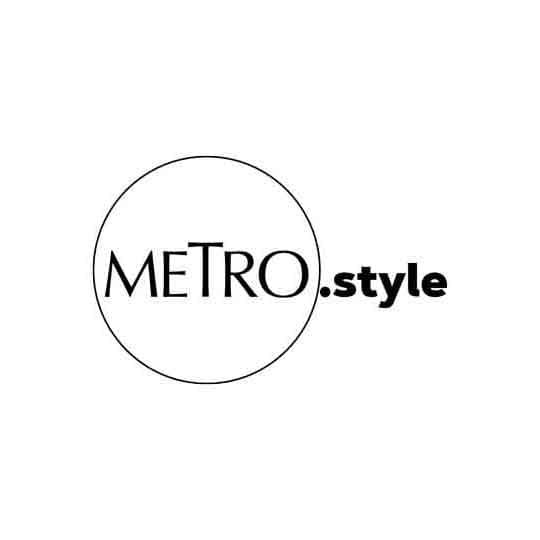 Artisan-made bahay kubo miniatures mingle with modern cutlery and plates in Jet Acuzar's "budget but classy" noche buena tablescape. | Ronan Capili
Setting up outdoors
Jet has decided to set up outdoors to make the tablescape more light, fresh, and airy; reminiscent of olden times when Filipinos would sit outside their nipa huts, enjoying the fresh breeze and the smell of tall grass that needs cutting.
A nice little personal touch that Jet included are these quaint bricks hand-painted with the guests' names to serve as name plates. "Bricks are what you won't normally see in a table setting, but it sort of makes sense in an outdoor setup," she says.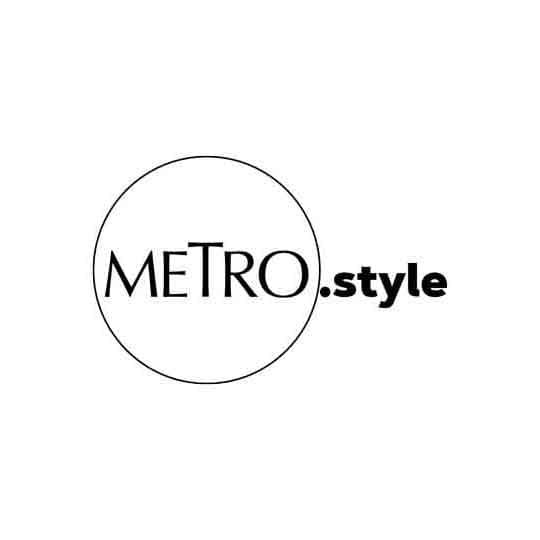 Adding a rustic touch are bricks inscribed with guest's names. They act as place cards in this table. setting. | Ronan Capili
Complimenting the outdoor table is a large beverage cooler made from hollow log, which is an event centerpiece in itself.
"Initially, I wanted to make a planter to house my orchids, but when I really looked at it, I thought it would be really nice to make it for drinks because there's something very Christopher Robin about the log, which I love," Jet shares.
To protect the structural integrity of this old, hollow log, Jet and her team decided to wrap it in resin and let it cure completely for almost a year. Jet notes that this way, she doesn't have to deal with the buildup of bacteria that's usually the problem when dealing with untreated, raw wood.
In hindsight, it was also a nice way to make perfectly good use of a hollow log that can't be manufactured into regular wooden furniture and materials.
"The process of making the log was quite tedious and hard to recreate because it really was just a single log that was hollow. I don't think I could in good conscience hollow out a perfectly useful piece of wood to make a cooler! But I've asked my team in my workshop to look for wood that's already hollow so we can make another one," Jet says.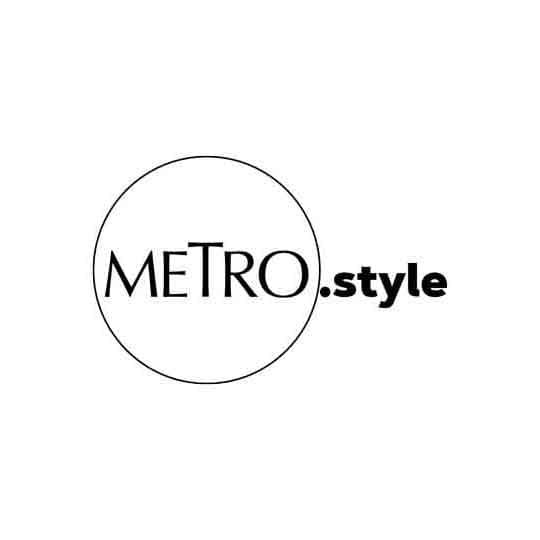 A hollow log wrapped in resin acts as a cooler for this al fresco noche buena set-up. | Ronan Capili
Shopping tips
Jet says that her secret to completing this table and keeping it budget-friendly is by ordering a majority of the items from the Pick A Roo app.
"What's great about shopping online is that I can take the time to really look and weigh my options, because it's so stressful to leave the house! When I shop in real life, I panic and I'm always in a rush, so sometimes, I don't make very good decisions," says Jett.
To help you make very good decisions about your own tablescape, you can check out this very affordable 16-plate set from S&R and crystal glasses for only 60-100 pesos each, both available via the Pick A Roo app. The coasters are something Jet ordered from Shopee, while the flowers are from Farmer's Market, also via Pick A Roo.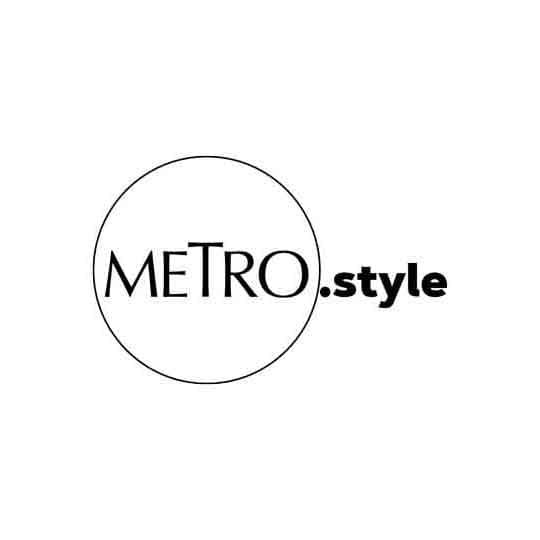 A 16-plate set from S & R via the Pick A Roo app and coasters ordered from Shopee all grace Jet Acuzar's tablescape, proving that practical finds from these sources complete the mission! | Ronan Capili
Jet has been releasing limited numbers of her own home and entertaining items, including the crystal candle holders that were made at her workshop in Bataan. These currently has a waitlist, so stay tuned to The Forewoman on Instagram for restocks. The miniature ceramic jars are also something she made available in November and are almost all sold out!
And true to Jet's tip of just pulling out something from your cupboard and breathing new life to it, the small parols she included in this tablescape was something she had for more than 5 years now.
But the highlight of this Contemporary Filipino table are the miniature bahay kubo and bangka, made by an artisan from Laguna who goes by the Instagram name, Crafts by Juancho.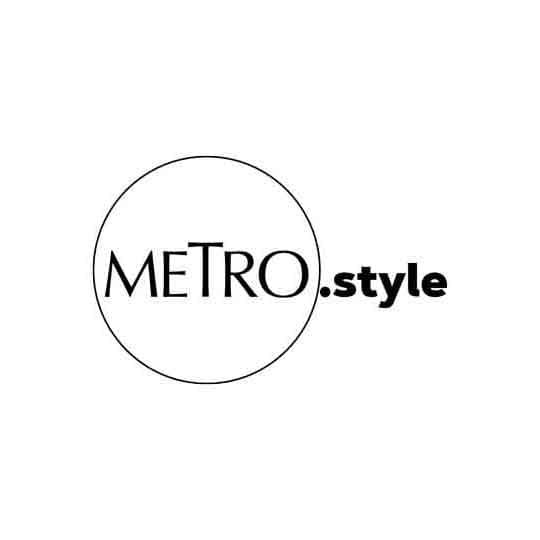 Crystal candle holders by Jet Acuzar's workshop in Bataan, miniature bahay kubo and bangka from Crafts By Juancho are conversation starters. | Ronan Capili
Whether you decide to follow Jet's cue and recreate her budget contemporary Filipino table for Christmas, or put together something entirely different, Jet reminds everyone that in the end, it's about thinking about what you'd want your guests to feel when they sit on the table that you prepared for them.
Jet says: "I hope this Noche Buena this year, the most important thing is we're together and safe and happy and healthy. One way to celebrate that and show my love to my family is to make our table special; and I love doing it anyway!"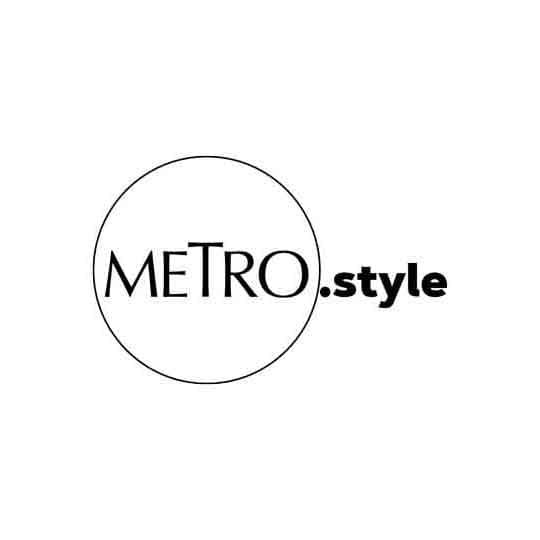 Delivered food from the Shangri-La hotel, liempo and lechon belly grace the noche buena table. Why not? | Ronan Capili
Check out the gallery below for a visual zoom in to the elements of Jet's budget contemporary Filipino holiday table.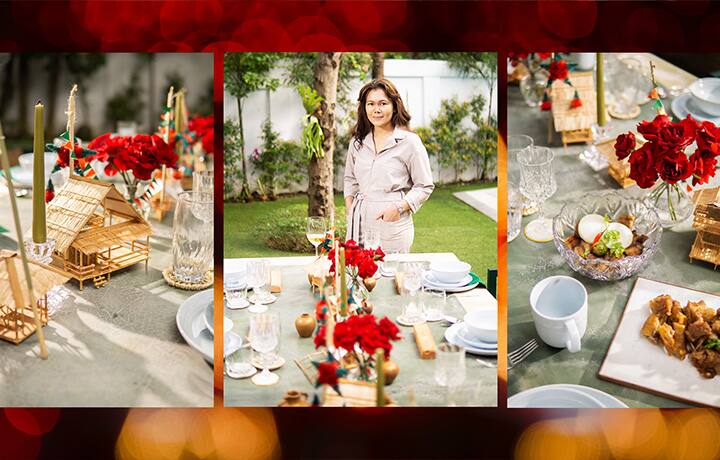 Photo Gallery
Photo Gallery
Photographs by Ronan Capili