Inside The Pre-Pandemic Party Of Our Dreams
A throwback to the magic Gara Dacanay created for Sara Velasco's baptismal party
Don't we all miss the opulence of pre-pandemic parties? There was indeed a time when social distancing wasn't required, face masks were immaterial, and partygoers didn't have to curtail their displays of beso-beso. Not to mention the kilometric guest list that allowed one to see as many friends, family and acquaintances as one wished in just one event. Well, here's a throwback to a pre-pandemic celebration that was indeed one for the books!
September 22, 2019 was a big day for Sara Velasco, daughter of Lord Allan Jay Velasco, representative of Marinduque who also served as Speaker of the House of Representatives from October 2020- June 2022. This day marked her baptismal, her official entry into the Christian world. The politician and his wife, Rowena, pulled no stops in executing the opulent, floral-themed party to mark the occasion.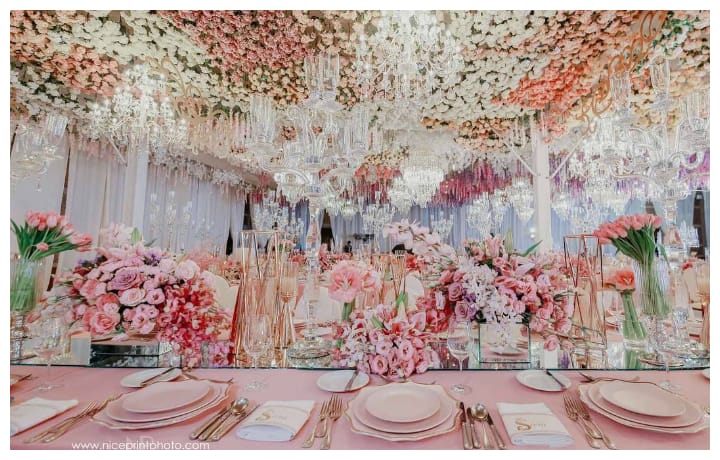 Photo Gallery
Photo Gallery
It took event stylist, Gary Dacanay and a staff of 300, two days to festoon the Makati Shangri-La with thousands of pink and white flowers. Pink table cloths were draped onto the tables that played host to delicate arrangements made of roses, orchids and tulips. The presidential table had a reflective surface that mirrored the flowers hanging from the ceiling, magically multiplying the sensorial experience.
This backdrop was befitting of a guest list that boasted a good mix of celebrities, including cabinet members and a total of 60 godparents. No less than the former Philippine President, Rodrigo Roa Duterte was in attendance, making the occasion extra special and memorable.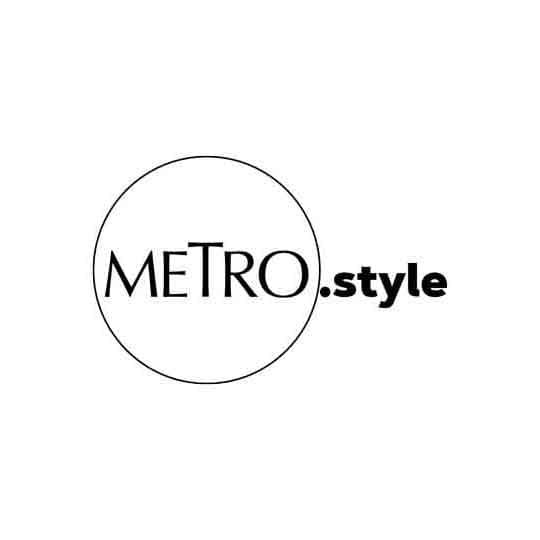 President Rodrigo Roa Duterte gives a message during the baptism of Sara Velasco at the Shangri-La Hotel in Makati City on September 22, 2019. | Valerie Escalera, Presidential Photo
True to the theme of "Opulence", guests were given gift packs from Jo Malone as party favors (a total of 700!). Lani Misalucha, Jed Madela, Gerphil Flores and Aicelle Santos played beautiful music, completing the experience.
Suppliers: Event Styling- Gary Dacanay
Coordinator: Bing Madridejos
Photo-Video: Nice Print Photo
Party Favors: Jo Malone
Venue: Makati Shangri-La
Photographs by Nice Print Photo