Private Events Are Now Possible Through This Contactless Catering Service
Learn a thing or two from Happy Ongpauco's tablescaping skills through her latest pandemic-driven catering innovation as seen in The Sharon Cuneta Network
It's been two months since
Happy Ongpauco-Tiu
launched
My Happy Home
—an online store where you can shop her well-curated sets of dinnerware and serveware. For someone who's spent years working as an event specialist and restaurateur, getting a hold of her curated pieces are surely a dream come true for every tablescaping enthusiast.
In last week's episode of The Sharon Cuneta Network, the Mega Star allowed us to have an inside look on Happy's plate library where she stores most of her exquisite looking serveware as well as introduce us to her newly launched 'contactless catering' of Private dining by Happy Ongpauco. This innovation allows you to have zero interactions with the usual caterers in an event, as well as learn to how to tablescape from a video made by Ms. Happy herself!
All you have to do is book an event through their website, choose the dinnerware you prefer depending on the theme you wish to have, and once you're done selecting, a step-by-step video will be made especially for you to follow while setting up your table. The dinnerware will arrive in the morning of the event, giving you enough time to prepare the space you wish to setup. Lastly, the food will be delivered at least two hours before the private event, in order to maintain its freshness when served. This catering innovation allows for a bit of DIY on the part of the hostess, making the experience special with that personal touch.
Watch the Mega Star's video on Happy's Contactless Catering to see how all the details were put together via video conferencing:
It's clear how Covid-19 took a toll on most businesses. And as an events specialist, Happy's business was gravely affected and it got her thinking of more ways to make her business and employees stay afloat, "I set up My Happy Home when the pandemic happened—it's a two-month old business. I only opened it because when my restaurants closed, I wanted my staff to have work." Having various connections to restaurant suppliers, she was able to create a backyard business by sharing her excellent taste for tableware and allowing people to purchase her selection. And now, through contactless catering, she is also able to continue servicing private events in a modern setup that's safe and effective in this time of uncertainty.
Scroll down to get a glimpse on Happy's curated selection of dinnerware in our gallery below: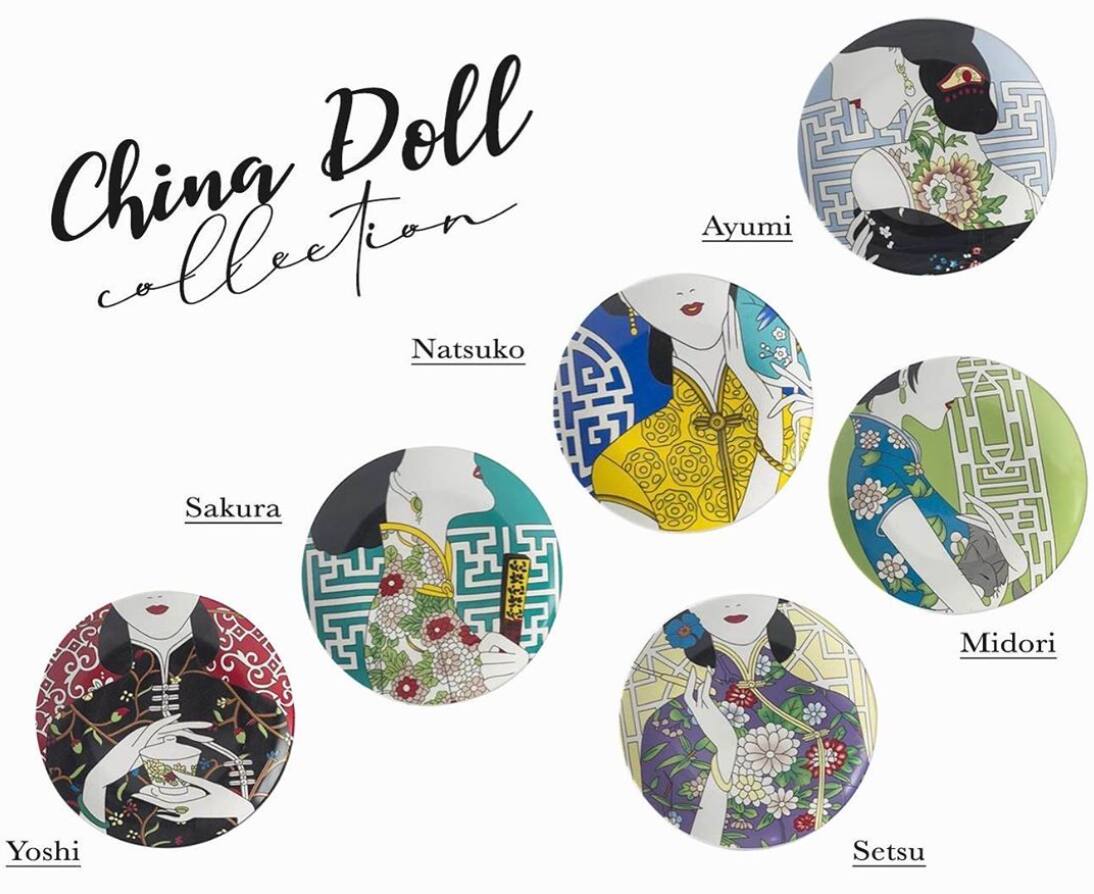 My Happy Home Plates
My Happy Home Plates