Hosting A Bountiful Feast
Wildflour co-owner Ana Lorenzana De Ocampo invites us to celebrate a Christmas rich in mouthwatering recipes gleaned from travels, hearty family traditions, and a deep love of food that was passed on from generation to generation
Imagine the holiday tables of Ana Lorenzana De Ocampo's childhood. Her grandmother's massive 14-seater table was always filled with food, a true feast for the eyes: on the spread would be a tasty chicken relleno, which De Ocampo claims is one of the best she's ever tasted, fluffy heaps of steaming corn rice, lechon with skin that's perfectly roasted to a crisp, some tender roast beef. The family was also treated to her grandmother's signature hot chocolate, which was made even creamier by a dollop of peanut butter. "My grandmother loved to eat," De Ocampo shares, her eyes bright with the recollection of her childhood memories. "She always made sure we had everything we wanted." De Ocampo explains that her grandmother lived through World War II and as a result, had to learn cook and make do with ingredients such as beetles and frogs and bats— things that were nourishing, but not exactly palatable. The matriarch then made sure that her brood would never have to scrimp on food, hence the wonderful kitchen creations she later on lavished upon her family. The grandmother also eventually set up the first bakery in Zambales. "I would be there helping her, manning the register or helping her bake. Come to think of it, I got my sweet tooth from my grandmother. She was so talented in the kitchen. I was inspired to go into food because of her," says De Ocampo.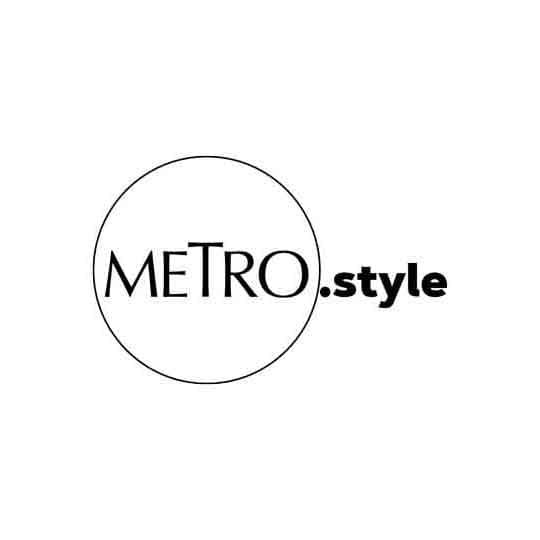 As a child, Ana De Ocampo would marvel at her grandmother's table. "She loves to eat and I think I got my sweet tooth from her." These days, De Ocampo is happy to hosts Christmas dinners known for excellent food, thanks to her grandmother's influence during her formative years. | Paul del Rosario
Small and Intimate is Meaningful
Many years later, De Ocampo's own holiday table would be splendid and bountiful, filled with a feast for family and loved ones. Hosting family is a tradition her grandmother had begun. Now, De Ocampo and her siblings take turns in hosting. "Since we're usually always abroad for the holidays— my whole family, together with my husband's family—I host holiday celebrations at home before the third week of December. It's a small gathering of about 14 people. It may be small, but it's always fun and warm." The restaurateur finds small gatherings best. Since the entire year was spent doing so much and practically everyone was busy, she takes this time to catch up with everyone. "Aside from the food, we catch up, have meaningful conversations."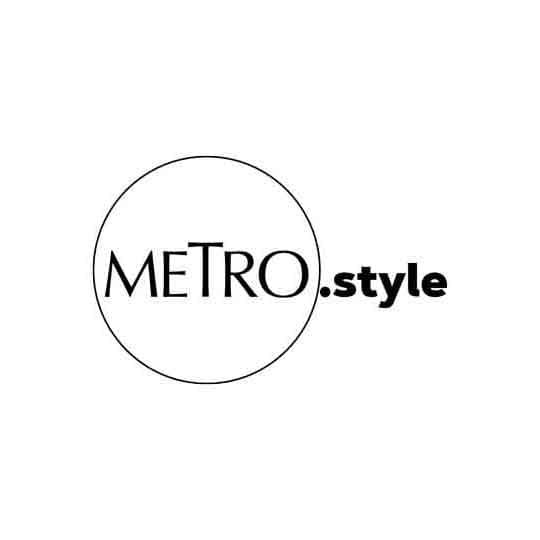 Food is very important to the De Ocampo family. "We love to eat!" says De Ocampo. "Growing up, I had a grandmother who lavished us with the best kinds of food, so we've always enjoyed eating." | Paul del Rosario
Non-traditional and Global
Far from Wildflour's trademark rustic and industrial feel, De Ocampo prefers her holiday table and home décor to have a classic, yet non-traditional aesthetic that is deceptively fresh and subtle. It takes someone with a keen eye to notice the little details that make the setup very unique. "I prefer things with a more vintage feel. I'm not really into the modern, minimalist stuff. I also veer away from the traditional reds and greens," she points out.
The table centerpieces are filled with flowers for a pop of warm colors. She also made use of blue, green, and orange glasses from Morocco to add character to the table setting. The crystal used for her spread, De Ocampo tells us, was purchased from travels around the globe. For the plates, the restaurateur proudly supports local ceramic artist Lanelle Abueva-Fernando, who is best known for her functional volcanic ash earthenware. Fernando is also considered a local master in ceramic arts, having trained in Hachijo Island, Japan and Idaho in the United States. Looking at all of De Ocampo's décor and tableware, one wouldn't immediately notice all of these personal elements because they all blend with each other really well.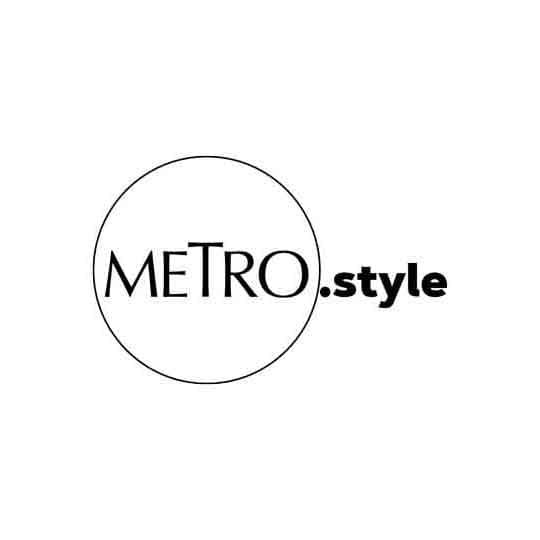 International flavor: Restaurateur Ana De Ocampo brings some international flavors to her Christmas table. Aside from colorful glasses from Morocco, she serves up delicious dishes she encountered from her travels. Some favorites are Honey Cake from Russia and Milk Pastilla from Morocco. "We try to make them as similar to the original," she shares. | Paul del Rosario
Heirloom Favorites at the Dinner Table
The food the restaurateur serves up for the Christmas spread are usually the recipes that were passed down by her grandmother. The matriarch's signature hot chocolate with peanut butter is a staple for every dinner. De Ocampo also usually serves up a pasta dish, a salad, roast beef, chicken, or turkey. "I have a very talented home cook, so everything's done here. We also serve plenty of canapes and desserts." Some of the most popular cakes from Wildflour have also become crowd-pleasing staples at the De Ocampos' Christmas table. "Usually, I bring the Wildflour chocolate cake and Tres Leches to the Christmas dinners."
Other wonderful treats that find their way to the family's Christmas spread are pastries De Ocampo had tasted in some of her many travels. "When we travel, I know where I'd want to eat and what I'd like to try. Sometimes, there'd be a dish that's so good, that I'd try to make them here. We really try to create a version that's closest to the original." De Ocampo smiles as she tells us about the honey cake she sampled in Russia and the milk pastille she tasted in Morocco. "The milk pastille was so good! In every restaurant we went to, I ordered that dish just so I know what the many versions of it were like." The pastilla makes for a good dessert. Made with thin layers of crispy pastry, it is generously drizzled with milk blended with orange blossom water. "It's so good, we'd also like to add it to Wildflour's menu!" Inspired by a table that was so beloved in her childhood, a table that has figured so much in her quest to come up with many scrumptious dishes and desserts, Ana De Ocampo has created her own wonderful holiday table. Rooted in a deep love for food and making time for family and loved ones, her very own holiday feast is every bit hearty as it is joyous.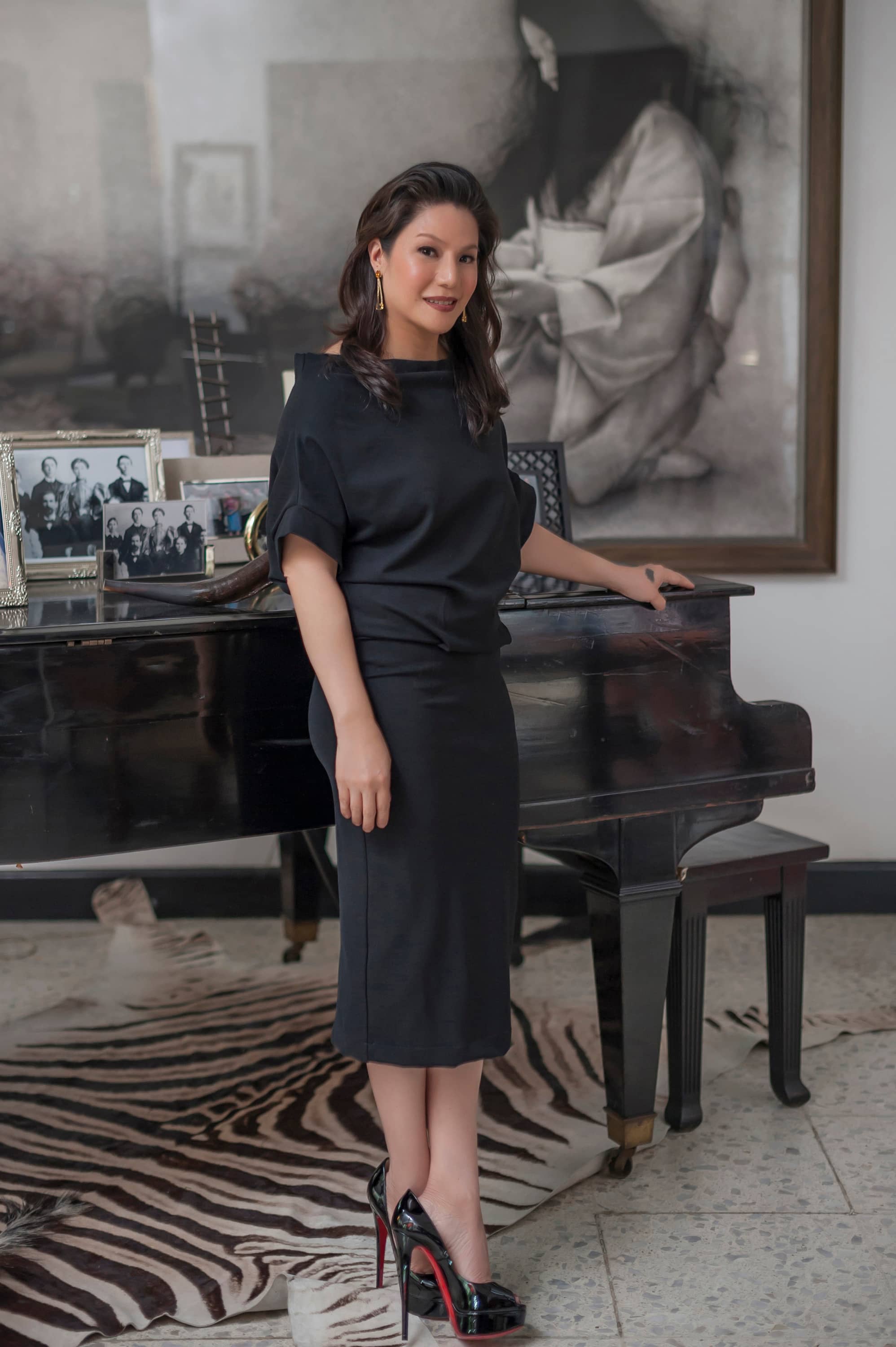 MAKEUP BY PATRICK ALCOBER
SPECIAL THANKS TO RAUL MANZANO AND METRO SOCIETY