The Tasting Club Shares Advice On How To Throw A Successful Dinner Party at Home
As the holidays are upon us, and gatherings are in vogue once again, Kevin and Adrienne Charuel have some valuable tips on the art of entertaining
Kevin and Adrienne Charuel, founders of The Tasting Club Manila, have just wrapped up a glorious evening celebrating wine from different regions of Italy paired by food by none other than Margarita Fores. Held at the sprawling grounds of the Loggia, Palacio de Memoria, guests were treated to 7 different wines ranging from a bright biodynamic rose hailing from the Puglia region to a Vino Nobile di Montepulciano, a bold red made with Sangiovese grapes from southern Tuscany.
"The Embassy of Italy [His Excellency Ambassador Marco Clemente] even shared with us that Ambassadors were still talking about our Apericena during the following events of other embassies so this is a very positive sign," says Adrienne.
As the holidays are upon us and grand gatherings are in vogue once again, it's wise to behoove this couple's advice for a successful evening of entertaining at home. Their secret to a fun night? "Good food, good drinks and good company with interesting and inspiring conversations are always the three main ingredients for a successful night. This can be enough to greatly entertain guests and friends at home," she shares.
A great conversation piece is the provenance of each bottle of wine. As in the Apericena event, small plates of food arrived together with drinks that paired well and with clear origins. The first drink was a Masottina, Prosecco Collezione 96 Rose - an organic Glera/Pinot Noir combination from the Veneto region of Italy with a pleasantly fruity taste. It goes well as an aperitif and with soft cheeses, so it was perfect with Fores' first course of Pizza con burrata.
See scenes from the event in the gallery below: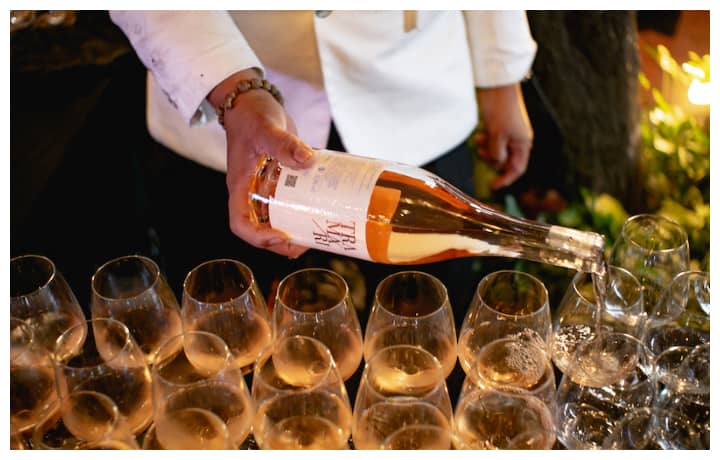 Photo Gallery
Photo Gallery
It may seem overwhelming in figuring out which bottles of wine go with which food, but Adrienne feels like it shouldn't be too complicated especially if you're only starting out. "Keep it simple. We can't go wrong when we follow our own instinct to satisfy ourselves and appreciate any pairing. What's important is the joy in the process of discovering your own palate. The universal pairing rules are always here to help but at the end the most important is to find instant pleasure while enjoying the pairing. It's also important to keep an open mind and be adventurous with pairings."
"Consider contrasting or complementing liquor and food together. For this we usually pair according to taste, aroma, weight, texture, temperature and intensity of both liquor and food. This being said, it can seem quite technical. This is why I recommend you follow your instinct. It really is a personal epicurean learning journey."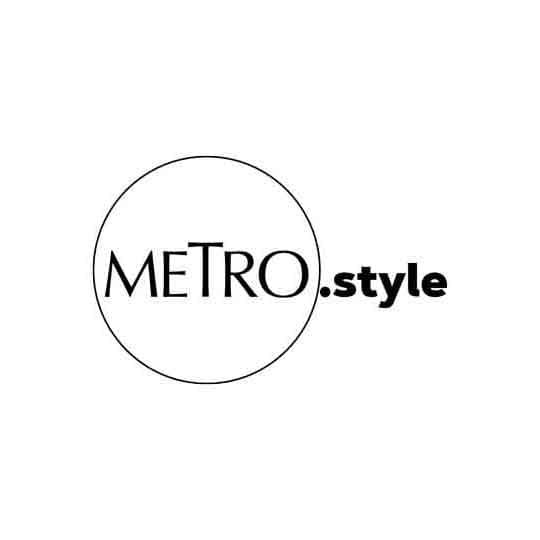 First course with Prosecco and Pizza con Burrata | Courtesy of The Tasting Club
For gatherings at home, Adrienne has other essentials to keep it lively and keep the guests engaged. "Good music and game boards can make the night even more special." Adrienne recommends Cards Against Humanity for a good laugh. For music, a good Spotify playlist can do the trick. Try Feel Good Dinner which features a laid back and tasteful list of songs from the likes of Argentinian Sofia Campos and John Mayer. If you're looking for live music, you may hire a string quartet. Apericena had Manila String Machine play classical takes of modern music which had many guests humming along to.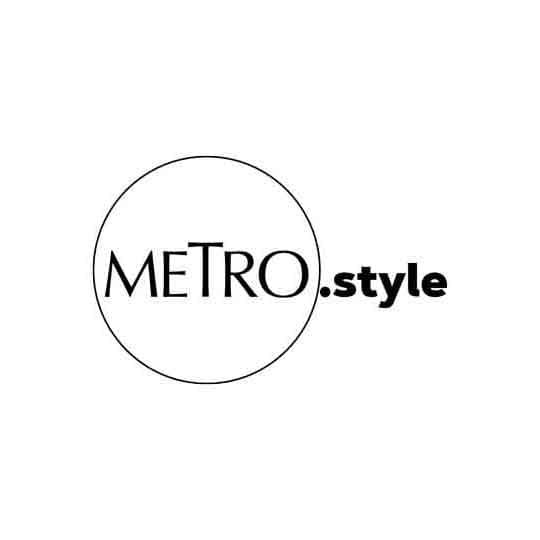 The Manila String Machine at the Tasting Club and the Italian Embassy's Apericena event with Chef Margarita Forés at the Loggia, Casa de Memoria | Courtesy of The Tasting Club
"Another essential we also recommend is a cocktail kit (including shaker, mixing glass, jigger, strainer and bar spoon) with a good selection of spirits and mixers to make the evening more fun as well. This is the perfect way to start the night before having dinner with wine," she adds. Adrienne recommends taking a look at Wine Depot for some gear on doing simple cocktails at home. Take a look at Run Rabbit Run's list of bottled ready to drink cocktails as well with some kits including garnishes and jiggers. Having a cocktail station before dinner itself where guests can concoct their own drinks can keep them busy.
As for wine, it's good to know your guest list so you can personalize and match bottles with their preferences. "In order to create a great dining experience, we recommend selecting the wines according to the food menu and also the taste or preference of the guests. For this we can ask the guests before the dinner and/or prepare different options of wine in case it's necessary (e.g. a guest doesn't drink white or red wine)."
Adrienne extends a helping hand for those that need specific guidance for the perfect bottle. "As for the best wine pairings, it's recommended to ask a certified professional for this. Feel free to message us in case you are looking for some recommendations."
Visit The Tasting Club at https://www.thetastingclubmanila.com/ for epicurean and private tasting events.