These Couture Tableware Collaborations Serve Up Elegant Feasts
Rajo Laurel and Ito Kish as well as Marga Nograles' Kaayo and Casa Juan team up for chic linen and plate collections that celebrate the diversity of Filipino textiles and craftsmanship
When big names in fashion get together with equally respected names for homeware, your houses are in for a treat! This only means that the same discerning taste will not only be available for you to wear. Your rooms will also have a chance to be dressed in a whopping serving of style. In her masterclass, LA-based interior designer, Kelly Wearstler counseled on the choice of colors: if you feel and look good wearing a particular color, those colors will also be flattering for you if you decorate your room with them.
In the same vein, those who are fans of fashion designer Rajo Laurel can now cover their tables in linens designed by the fashion designer. It only gets better because he is collaborating with none other than furniture designer and visual storyteller, Ito Kish.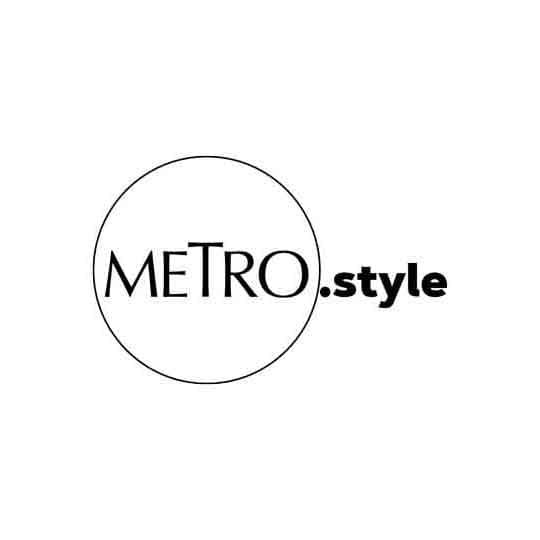 (L) Fashion designer, Rajo Laurel and (R) furniture designer, Ito Kish. | Courtesy of Ito Kish
Marrying home and fashion, the creative collaboration resulted in tablescape exclusives that make for beautiful dining settings. Available in five colors, two table mats— one riddled with constellations that reimagined Kish's Rosario candelabra and the other, a kaleidoscope-like print of the ITO KISH Josefina lounge chair, playfully add visual interest when laid out for dinner set-ups. KISH's candelabra is also used as fine embroidery in a set of House of Laurel table linens that include table runners, placemats, napkins, and coasters. This comes in two colors blue and gold.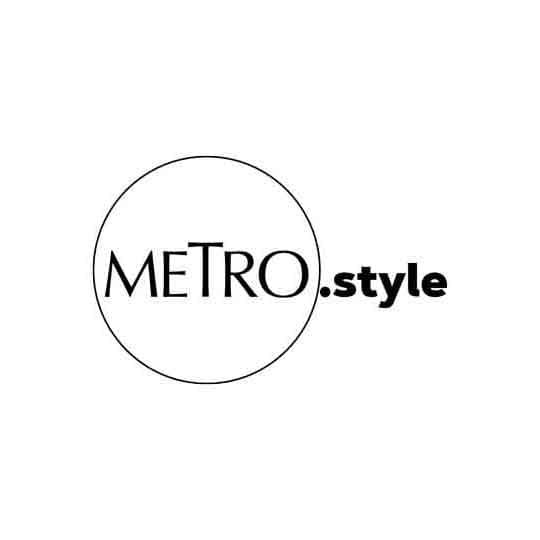 Rosario Candelabra Table Linens | Courtesy of Ito Kish
"Rajo and I really loved collaborating on these pieces as we both love to entertain guests," Kish shares.
Here is what the range has to offer: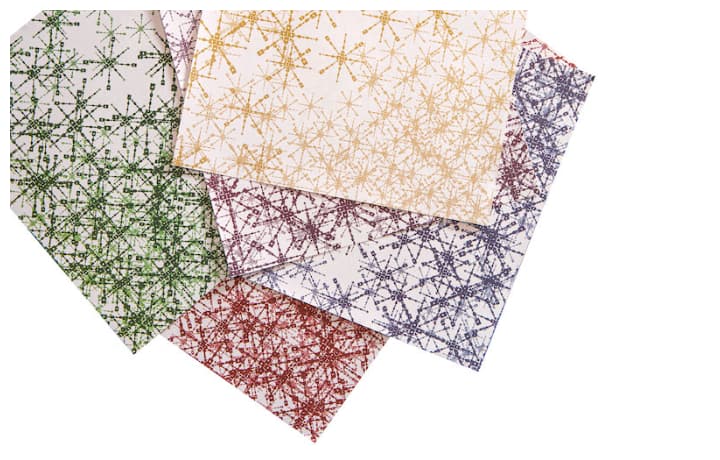 Photo Gallery
Photo Gallery
Kaayo x Casa Juan
Meanwhile, fine Filipino homeware brand, Casa Juan, known for bringing pieces of local life to the dinner table through unique plates and tablescaping accessories, pairs with Marga Nograles' Kaayo. This collection stays true to Casa Juan's mission of showcasing scenes and and art works with an emphasis on local, everyday life, amplifying the voice of the Filipino artisan.
Plates from the Casa Juan X Kaayo collection feature the patterns and colors of fabric handwoven by the region's artisans. These colorful textiles journal dreams, stories, and aspirations of the craft community through intertwined threads. The limited edition set also includes dishes that take on the form of ikat prints from the Mandaya communities of Davao Oriental. Other collectibles feature prints of the South's intricately carved treasure chests or baul. Casa Juan's CEO Michelle Asence-Fontelera explains that, "More than just an interpretation of these textiles or crafts on our plates, this collection is an ode to modern Mindanano and the communities who have kept the vibrant weaving tradition alive."
"Inspired by this spirit of storytelling through design–a value which Kaayo and Casa Juan share–the collection hopes to bring the story of Mindanao to your homes. We hope that these plates become vessels of heritage," adds the Kaayo Team.
In the gallery below, see how this range of plates captures the vivid colors, textures and crafting culture of Mindanao: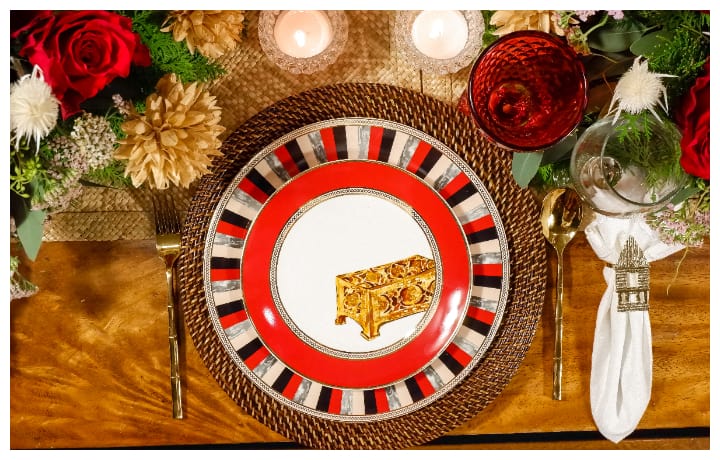 Photo Gallery
Photo Gallery