"King of Cognacs" Louis XIII Held An Event At Pre-War Mansion Palacio de Memoria
Such an iconic brand deserves to be celebrated in the most timeless and elegant fashion
No matter how eager you are to taste it, you have to pause and take a moment to appreciate it first. After all, this is not your ordinary cognac—it's a work of art, a life achievement of generations of cellar masters. It deserves much more than a quick sip.
There's a sensorial experience that comes with the Louis XIII Cognac tasting ritual. Start by looking at how beautiful its gold and amber hues are, especially in its dedicated crystal glass. Hold your glass to eye-level, incline it, and see its "mahogany transparency and smooth honeyed sheen." Bring the glass a few centimeters away from your nose to smell its light floral notes, then hold it directly under your nose to take a whiff of its intense aroma. Finally, allow your lips to savor a drop. Pause and prepare for intensity. Drink again, and feel its precious blend envelope your tongue and the roof of your mouth. Let the notes of dried roses, honey, myrrh, cigar box, plum, honeysuckle, leather, figs and passion fruit take your mind to a place where time stands still. Revel in the moment. It's an experience that took a century to reach your palate. Make every drop count.
This was exactly how select media personalities and VIPs got to experience the Louis XIII at an exclusive cognac tasting event and intimate lunch recently. With Vincent J. Géré, Asia Pacific Director and Chief Representative for Louis XIII, guiding the cognac tasting ritual, guests were delighted to enjoy the extraordinary drink that happens to be the favorite of icons such as Elton John, Christian Dior, and Winston Churchill.
There proved to be no venue more fitting to experience the "King of Cognacs" than the pre-war mansion Palacio de Memoria in Roxas Boulevard, Manila, which, like Louis XIII, carries so much history. The imposing Filipino-Mediterranean heritage home, a white seven-storey mansion with a watch tower, was renovated and restored by sisters Camille and Angie Lhuillier to pay homage to Philippine history.
Palacio de Memoria's main lobby, which features a tinikling-designed art deco floor and a murano chandelier, was transformed into an entertaining area, dressed up with one long table. The highlight of the sophisticated, minimalist tablescape? The stunning bottles of Louis XIII that served as accents.
In the intimate event, guests were treated to a scrumptious lunch that included Pan-Fried Foie Gras with Glaze Apple Salad, Prawn Bisque with Peppered Croutons, Mix Mushroom Ravioli with Crispy Prosciutto Ham, U.S. Angus Beef Short Ribs in Figs Sauce served with Creamy Polenta and Seasonal Vegetables, and Mango Crepe Samurai.
After the lunch, VIP guest Tessa Prieto-Valdes joined Vincent J. Géré in opening an age-old Baccarat glass decanter of the Louis XIII cognac. You have to do it with gentle accuracy, they say. There's an art in even the way of opening this precious bottle (which, as the people behind Louis XIII say in jest, you have to "hold it like a baby"). Again, it's a sensorial experience from start to finish. That was when the guests' tasting ritual ensued.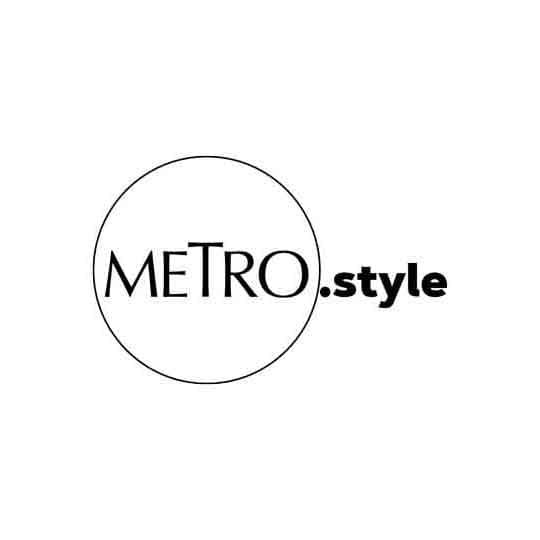 VIP guest Tessa Prieto-Valdes and Vincent J. Géré, Asia Pacific Director and Chief Representative for Louis XIII
The event also reminded guests of the remarkable initiative Louis XIII launched in 2017, in collaboration with artist Pharrell Williams. The brand premiered "100 Years," a first-of-its-kind musical composition created by Pharrell, which is not set to be publicly released until the year 2117. This meaningful endeavor has an underlying environmental advocacy that "expresses the delicate relationship between nature and time, and the long-lasting effects humans have on their environment."
#IfWeCare enough about our planet now, then a century from now, the generations to follow will be able to hear this unique masterpiece.

First created in 1874, the Louis XIII Cognac, produced by Rémy Martin, is made with a special blend of up to 1,200 grapes eaux-de-vie sourced exclusively from the best growing area of Cognac, the Grande Champagne region. Each of which matured slowly inside an oak cask.
Photographs by Grace Libero-Cruz, with additional photos courtesy of Louis XIII