La Belle Fête Celebrates Its Tenth Year With A 3-Day Festival In Greenbelt
This celebrity-approved event planner has been dreaming up the most exquisite celebrations with a passion for excellence
La Belle Fête celebrates a significant milestone this year - a decade of curating and dreaming up exceptionally beautiful parties.
Because of their seasoned expertise, it's no secret that La Belle Fête has been the trusted industry leader celebrities rely on for their most intimate and most special events. These busy stars have been known to seek their expertise in curation, conceptualization, planning and coordination.
In the gallery below, step inside these memorable celebrity soirees made by La Belle Fete: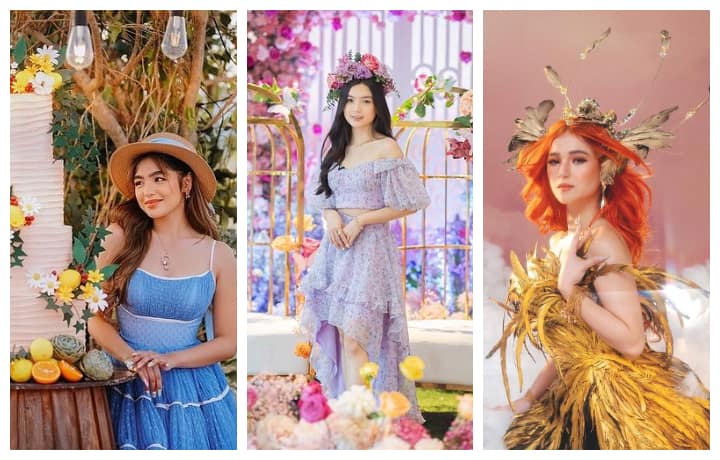 Photo Gallery
Photo Gallery
To commemorate its tenth year in the industry, La Belle Fete joins hands with various industry-related brands that share the same passion for excellence. The event planners partnered with Greenbelt to stage a 3-day festival unlike any other, allowing the general public access to the talents and expertise of the world of beautiful celebrations through a visual feast and multi-sensorial experiences.
With the theme WILDFLOWERS embodying the perpetual flourishing amid a tumultuous time, La Belle Fête hopes to provide value for their clients whilst positively impacting the industries they work with.
When hosting an important event to celebrate a cherished milestone, leave no detail to chance, and work with the experts. Dip your toes in this experience by attending the La Belle Fête festival where you can see interactive installations from premier event stylists and brands; performances by top artists and a fashion show by Francis Libiran, directed by Robby Carmona. Listen to talks and masterclasses by leadings stylists and celebrity guests. Indulge in a beauty consultation by the Belo Medical Group while you're at it, and enjoy the cocktails as you immerse yourself in the world of event planning.
Visit the La Belle Fête festival on September 9-11 in Greenbelt 3 and 5. For more information, visit https://labellefeteweddings.com/.