Set Up A Rustic Table For Romance
Metro Home host Anton Barretto shows you how to do it with ease
Valentine's Day is just around the corner, and we won't let you spend the remaining few days without ideas on entertaining for your loved ones at home. Anton Barretto, host of Metro Home in the Metro Channel and Editor-in-Chief of Metro Home and Entertaining Magazine made a Valentine-themed table setting that you can do on your own.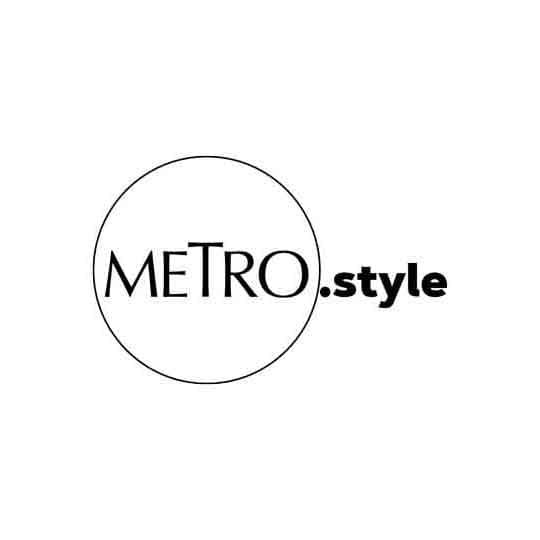 Metro Home host and Metro Home and Entertaining Editor-in-chief, Anton Barretto, sets up a rustic table setting for a Valentine's Day dinner. | Jar Concengco
A table setting comes to life with a centerpiece. For this, Anton made something that is not only elegant. It's also easily done at home." I wanted to keep things simple, I like creating arrangements using things that are instantly accessible. Jars were used for flowers and candle holders, I put them on top of wood slab trivets for layering and to give a more rustic feel. Black table linens to add depth and frame everything so the simple becomes a little more dramatic," Anton says.
The result is something that can be done fast with as little drama as possible. You can proudly say that you did this on your own. You will need:
1. Empty mason jars or jam jars
2. Red roses, carnations or flowers of your choice. Anton says, "I personally love peonies, but of course the rose is an icon for Valentine."
3. Votive candles
4. Wood Slab Trivets To set it up, simply put water in the mason jars to about a third of the way full.
Cut the flowers to your desired height. Remember that it is best not to have arrangements that are too tall to encourage a good view of your loved one across from the table (and some flirting!). Put the flowers in the mason or jam jars. The votive candles should also be placed in the mason jars. To light these, it will be prudent to use an igniter instead of a lighter. It has a longer neck that can reach into the mason jar.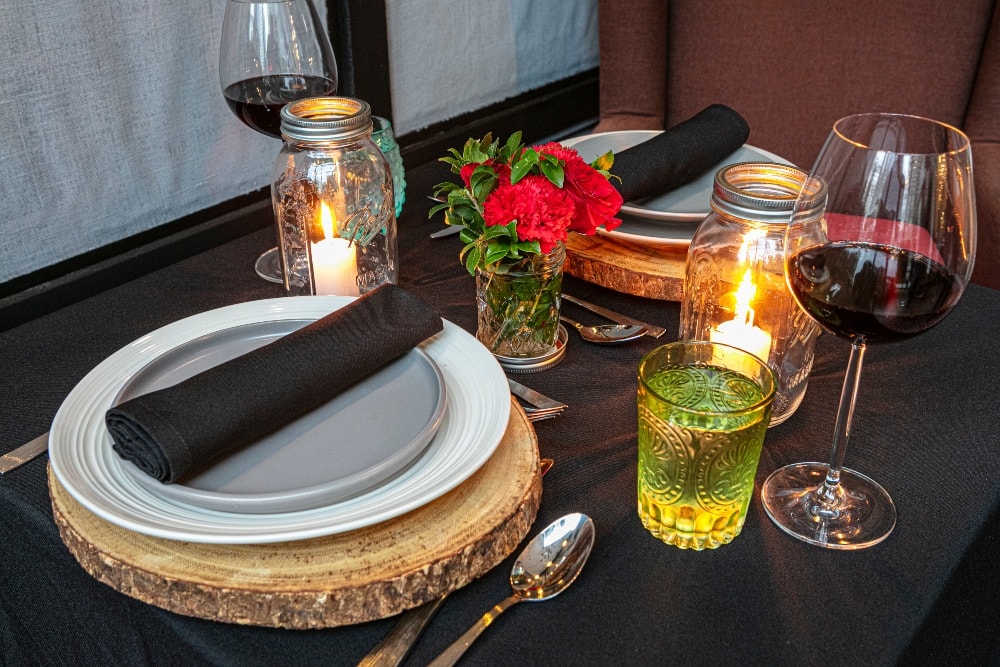 Group the mason jars with votive candles and flowers at the center of the table in a cluster formation. You may also use wood slab trivets as bases for this arrangement to give it a little height and prominence on your tables.
As a background to this rustic table setting, Anton used a black table cloth that frames the main elements. Wood slab trivets gave the tablescape a romantic, rustic look. On it, he set white plates and gray dessert plates. Black napkins complete the look.
This table setting can also be used in a large refectory table if entertaining for your family or group of friends. For a table setting of 10, Anton clustered the arrangement of mason jars and flowers strategically, so that at the very center, there were two mason jars with candles flanking one mason jar with the red flowers. He also added apples to the arrangement to lend it more pops of red in a larger sea of black. He set these centerpieces on wood slab trivets at opposite sides of the table for a visually balanced spread.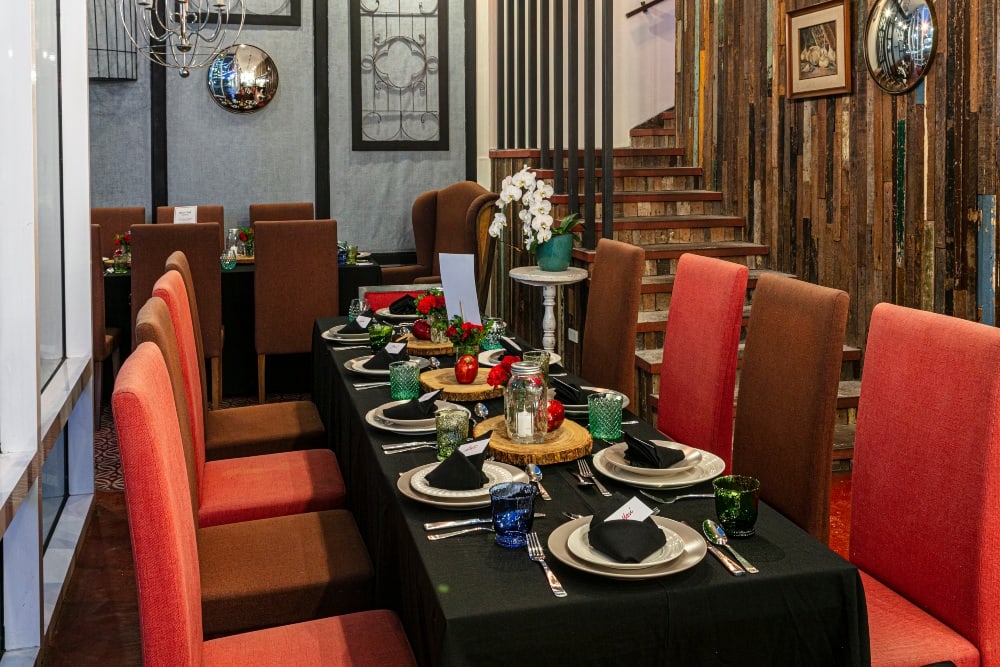 The Nibbles:
A rather large grazing spread was set up so that family and friends can freely share in the meal, and customize their plates with various appetizers, snacks and desserts. If you are informally entertaining, Anton recommends a grazing spread for its versatility. "A grazing table is meant to be enjoyed casually with family & friends. Everything you choose to have is spread out on the table so guests may pick at their leisure. Best to set up in a central location to make it easy for everyone to graze. This be the focal point of your gathering," Anton advises.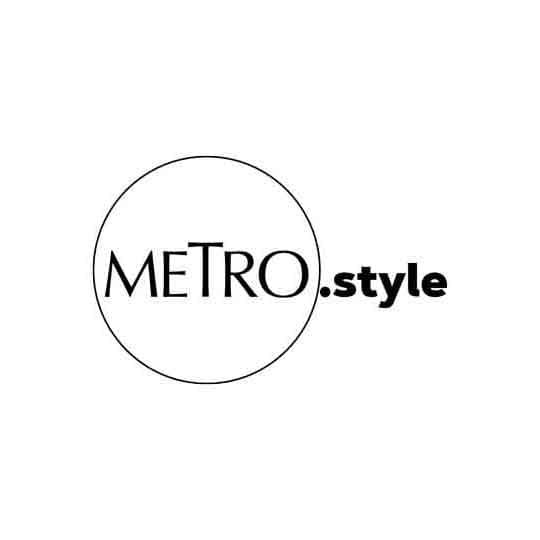 The grazing spread consisted of dried fruits, nuts, cheeses, pate, crackers and several dips. Sweets were also added. Nobody will forget the greatest brownie that ever was from this spread. The salad was also a highlight. | Jar Concengco
The Playlist:
Current tunes by Lany or an old favorite Michael Bublé will set the mood for this day of love.