The Graces of Hosting for a Full House
Angie Lhuillier entertains in signature eclectic style, overflowing with joy and cheer
A step into Angie Lhuillier's holiday adorned abode immediately sends you into a world full of personal memories and nostalgic vibrations. Her furnishings alone are enough to carry a hundred stories: the antique oriental cabinets, the small but intricately designed Sto. Niños sporadically spread across the living room. Dark wood tones mix with carefully placed splashes of red, orange, and gold.
One would immediately know that this dwelling is one that draws people in, and sets the tone of comfort. Here, people are welcomed. And it is the elegant character of Angie that deepens this inviting feeling. She worked closely with well-known designer Jo Claravall, who incidentally had curated her house for her regular gatherings she hosted earlier in the year. She recalls Jo asking her what colors she would like to use—to which she replied, "I've never used orange as a Christmas color." It almost felt as if she has posed a challenge to the designer—in the mild-mannered tone of the humble host. But orange proved to be a most interesting choice. Her home is absolutely brimming with little ornamental pieces, especially now with the holiday decorations in place.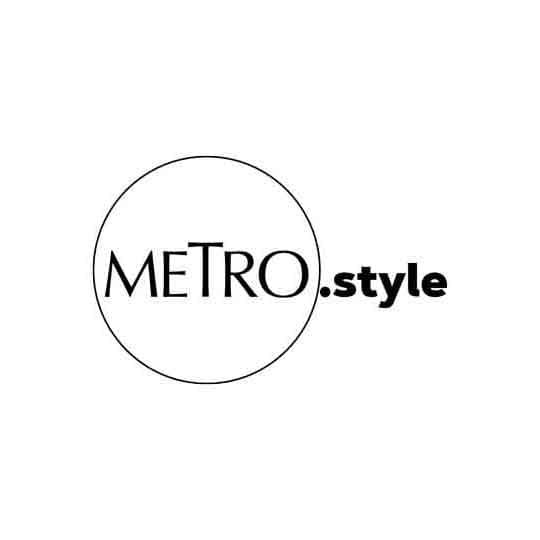 Angie Lhuillier welcomes holiday guests with elegance. | Jar Concengco
A Place for Everyone and Everything
"It's very eclectic. It's very whimsical," she says, noting that her hosting style is pretty much the same way. Angie is seasoned when it comes to hosting gatherings, and is proud to share that these usually take place at her home. Cocktails are her specialty as she jokingly pointed out. These are "for guests who like to drink like me." Often, her guests would stay until one or two in the morning just talking and laughing the night away.
It's quite notable that Angie's home is filled with intriguing pieces, with nary an empty spot in sight. She recalls how, despite having the go-to space for family gatherings, her siblings still poke fun at her aesthetic. "Whenever they come to my house, they think, 'Is there space for water? Is there space for a glass?' That's always been a joke among the family." But despite the spaces of her home brimming with ornamental pieces and little trinkets, she finds a way to make it work. It appears she has the gift of finding a place for things. "I love to have people here. It doesn't matter if it's a big group or if it's just three or four people. It's always been that way."
At a very young age, Angie was right beside her mother when her family would host parties or gatherings back in the day. She shares that her mother loved to play the host—with or without an occasion. And that love was something that was passed on to her very early on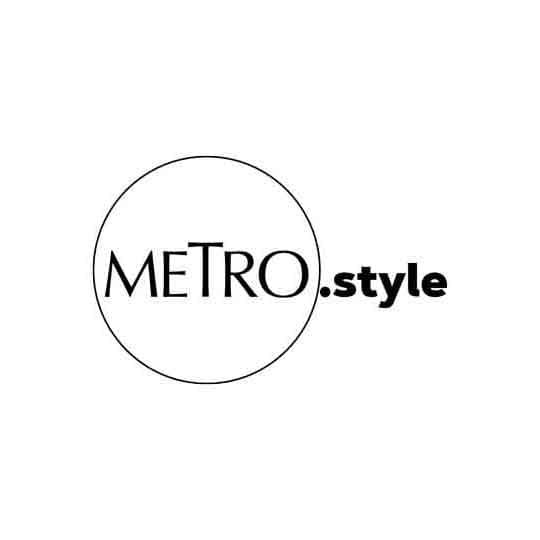 Upon closer inspection, small ornaments make up Angie's holiday decorative ensemble. She makes sure there's always space for the items she's collected over the years. | Jar Concengco
The Graces of Hosting
From her mother, she learned the graces of hosting—making sure place settings had their own design and the menu for the night was created perfectly. She has always made sure to take care of the details so that they contribute to an always festive atmosphere. "As a host, I make sure to keep the topics very uplifting," she muses in an almost cautionary tone. Given this, she shares that it is of prime importance that things are taken care of before she welcomes anyone in so that her guests are entertained, comfortable, and full.
Having moved to Manila just four years ago after living in Cebu for 21 years, she did go through an adjustment period. "It wasn't easy living in two cities," Angie recalls. She currently lives with her daughter in her home in Ayala Alabang, while her two sons have settled in Australia. Seeing her family again brings her great joy.
Which is why every year, the holidays are a highly anticipated season for Angie. "I'm most excited about seeing my two boys and having my kids all in one place again," she said. She shares this sentiment with the rest of her family. "We are seven children and one of my sisters is a teacher in New York and the rest are around Manila but have very different schedules. It's hard to catch a glimpse of each other all throughout the year. So it's very rare that we are able to all get together." The holidays are the yearly event which the illustrious clan chooses to make time for. "It's mom's show." Angie reminisced about how her mother would prepare prior to the gathering itself, often consulting her children on what to serve.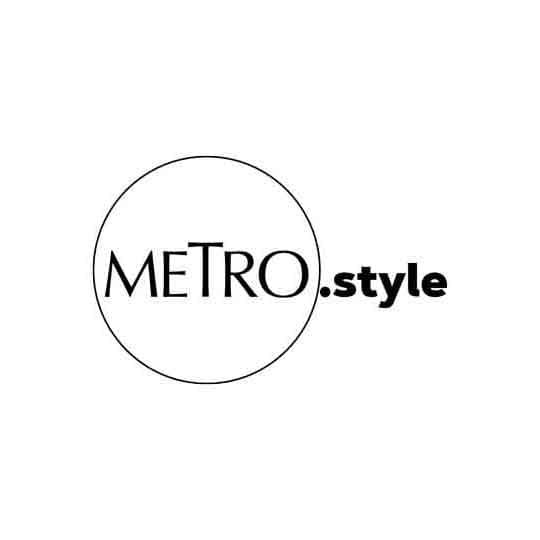 The vibrant colors found in Angie's home are echoed in her holiday table setting which shows her personal touch. | Jar Concengco
A Page from Her Mother's Cookbook
When it comes to food, Angie takes a page from her mother's cook book. Traditionally, her mother would prepare her favorite dish, lasagna, and baked roast chicken from a secret family recipe. For dessert, the fondly called apple pie de la Edna would be served along with rich chocolate cake. But now that Angie is in charge of hosting her family's holidays, she tries to imitate her mother's dishes but also serves her own palatable creations. One of her signature dishes is the delectable roast chicken in truffle oil.
It promises to be a full house in Casa Lhuillier this holiday season. With exception of one of her sisters, Angie's family will be complete. Her holidays are sure to be true to her eclectic style, full and overflowing with joy and cheer, filling up the spaces with loved ones. "Just being with them is the most important part for me this holiday season," she shares with an evident sentimentality. "It's the part about being all together again that really matters the most."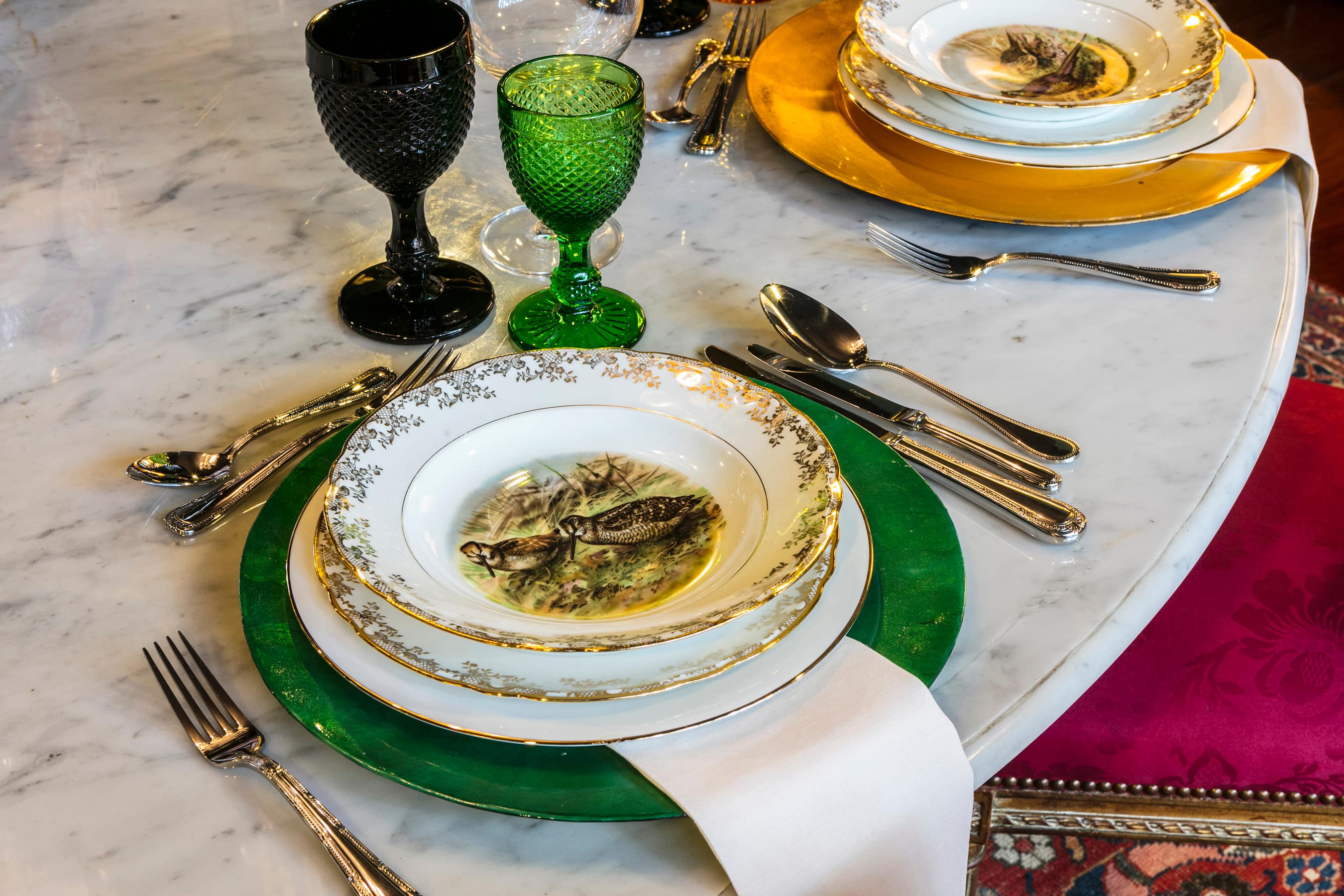 BY MIYO STA. MARIA AND TEDDY MAPA
PHOTOGRAPHS BY JAR CONCENGCO
MAKEUP BY PATRICK ALCOBER FOR MAKE UP FOR EVER
HAIR BY FRANCIS GUINTU FOR REVLON PROFESSIONAL
SPECIAL THANKS TO RAUL MANZANO AND METRO SOCIETY