The Nicest Part Of Entertaining Is Knowing That Everybody Had A Good Time
As holiday hostess, Jenny Zapanta conjures magic behind the scenes
Many artists turn to other people to inspire or evolve their creations. For top interior designer Tessa Alindogan, this somewhat adorably capricious character is her long-term partner, Jenny Zapanta. The two share an elegant space south of Metro Manila—a home clearly showcasing Tessa's taste through the coming together of an elegantly monochromatic combination of bold art pieces and statement furniture pieces. During the holidays, this home gets a taste of something different. For the pair, the holidays ushers in the exciting opportunity to spruce up this well designed space. And throughout the past six years, it is Zapanta that carefully curates it with flair.
"In the States, it's so different. Parang you're all alone there, but here, you're surrounded by so many people that you know," Zapanta says. She had moved to the Philippines after living in the States for 30 years. "I feel the holiday spirit so much more here versus abroad—because my family is here," she shares. "Apart from that, Filipinos start preparing for the holidays so much earlier. So the holidays feel like they stay around longer."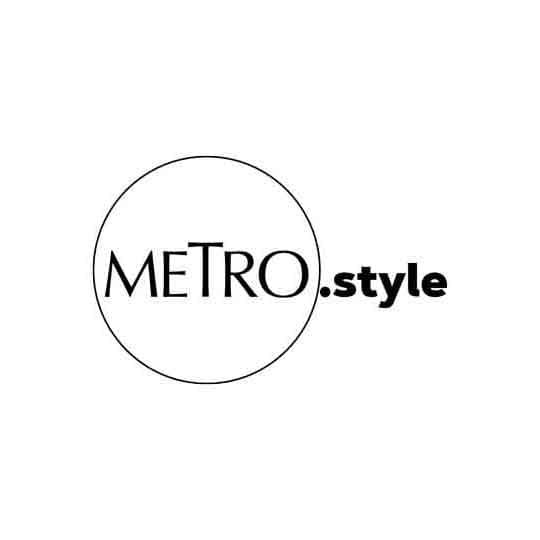 Jenny Zapanta is a natural when it comes to entertaining friends and family at home, truly enjoying it. "You just have to put the right parts in place so that you can give people a good time—that part is | Jar Concengco
Putting It Together
Their home serves as the venue for their family events. And having an inclination for putting the rightpieces in place to make a gathering work, Zapanta takes on the role of putting this all together for her loved ones year after year. Zapanta believes that the holidays are a cooler time, not only when it comes to the weather, but also when it comes to people's moods. From her perspective, the holidays are a time when the cheer is heightened, sourness becomes sweet, and folks become generally merrier—making it an ideal hosting occasion when you can go all out. And for Zapanta, that entails a certain degree of planning. Sometimes, as soon as the holidays are over, she can already be seen scanning through Christmas decorations in preparation for the next year. "I'll buy as I see something I like," she quips.
When asked what she likes most about hosting the holidays, Zapanta is quick to say that she loves the preparation. She invests time in the planning process, figuring out which details to add to the décor or menu to ensure that her guests feel happy and full when they leave her home. "You just have to put the right parts in place so that you can give people a good time," she shares. "And that part's a lot of fun."
One would think there's a certain pressure when it comes to decorating a house that is itself a work of art. But there is no semblance of concern in Zapanta's mannerisms. In fact, if there's any mood that she exudes, it would be excitement. When asked where she begins to conceptualize the look for the season, she points out that her reference will always be the venue, or "the shell" as she would call it. "The nice part for me is the decorating," she says. "I make a theme, so that's already my personal touch…the whole décor is my personal touch."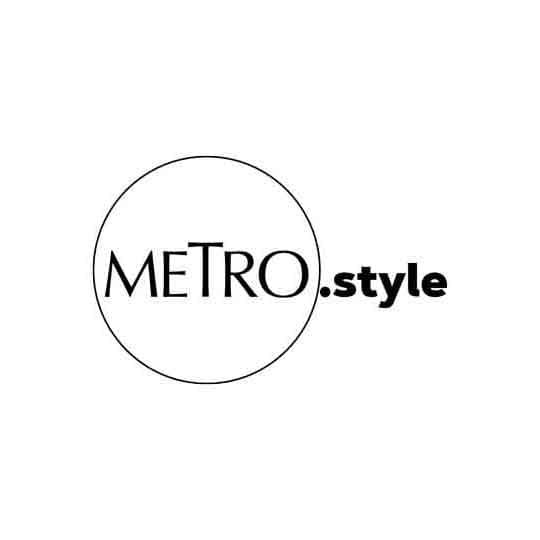 The home's modern aesthetic is honored, even during this time of holiday decorating. Tablescapes are tastefully executed with a minimal color palette, just like the rest of the Alindogan-Zapanta home | Jar Concengco
A Penchant for Black
It was probably fateful that Alindogan and Zapanta agree on a penchant for black, a typically unusual color for festivities. But Zapanta assures that it complements the décor that she has planned for the house. "There's always black. Black is elegant. It's a staple," she shares. Alindogan gives her free reign to do as she wants with her dream home. What could be a more in tune with the spirit of giving than that?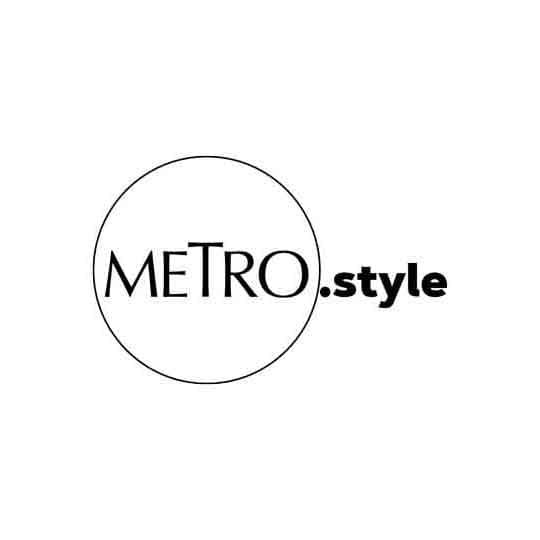 Pops of red make a festive atmosphere in a disciplined palette of black and white in the Alindogan-Zapanta home. | Jar Concengco
Food is Decidedly the Most Important Factor in Entertaining
But Zapanta does enter a dilemma of sorts. When asked which is most important about hosting, she becomes a little flustered. "During the planning process, the food and the decorations are equally important," she shares. But after letting this thought simmer, she finds a confident response. "It's the food," she says unflinchingly. Glorious food. Zapanta makes sure she prepares a sumptuous feast for her family. She provides staples such as ham, cheese, ensaymada—everyone is sure to pack on a couple of happy holiday pounds. But the best is saved for last. Dessert will always be the piece de resistance for Zapanta. What kind of dessert? "Anything. I have a sweet tooth. I always make sure there are sweets in the house," she shares, all the while playfully waving the chocolate lollipop she was enjoying during the interview.
The preparations come together in what Zapanta deems as the most important room in the house: the kitchen. "For some reason, we always end up in the kitchen. Whether it's with family or friends, each gathering that's happened here always ends up in the kitchen." This is her playground. Zapanta's sweet tooth has driven her to make her own pastries. "I can bake, but I don't cook," When asked if she'll be preparing anything for this year, she confidently answers, "Of course. Dessert… kung pwede nga wala ng meal," she kids. But what she has in mind this year remains to be a surprise for her family.
Zapanta is well-versed in hosting get-togethers for her clan. It's not uncommon that her family comes together. She sees them almost ritually every Sunday so the holidays have to become extra special. So far, she has learned that in preparing a good holiday gathering, her staff must be trained very well. It's key to making sure that her guests are well taken care of.
Behind the Magic
It actually becomes a little anti-climactic for Zapanta when the celebration comes, because it means that she has done her part. Alindogan does more of the socializing. Zapanta operates better behind the scenes and enjoys ensuring that her guests are well fed and comfortable. "I'm normally quiet, kasi. It's very loud (during the celebration)." The holidays do become immensely festive in Zapanta's home. When asked how she would describe her family, she quickly answers: "Noisy." She enjoys the merry chatter of guests well fed and properly entertained. Her parents join the celebratorions. "We just make sure that things don't end too late for them, so they can rest," Zapanta shares.
During the holidays, Zapanta considers each and every one of her family members' needs, especially the younger guests. "Our family— we're already a lot. And then there are the kids. I let them just relax and enjoy." There's an obvious spark of excitement in discussing how a lot of the preparation takes into account what the kids might like.
She remembers, "[This time of the year] is magical when you're a child." And she hopes to preserve that idea in her nephews and nieces' minds. Now that she is in charge, Zapanta is the one behind the magic. She takes it upon herself to give them that fantastical holiday experience. "You want to make it nice for them. That's my happiness."
Though admittedly still evolving to be a consummate host, Zapanta is certainly on the right track. She exemplifies the intention of providing a bountiful and joyous setting for all her guests, no matter what age. Like a star, a guiding light, Zapanta sums up her vision for the holidays: "The nicest part is knowing everyone had a good time."
BY MIYO STA. MARIA AND TEDDY MAPA
PHOTOGRAPHS BY JAR CONCDENGCO
MAKEUP BY PATRICK ALCOBER USING MAKE UP FOR EVER
HAIR BY FRANCIS GUINTU USING REVLON PROFESSIONAL
SPECIAL THANKS TO RAUL MANZANO AND METRO SOCIETY