7 Things We Loved About Kim Chiu's 2020 Christmas Tree
Kim put all the elements that represents Christmas the way we grew up knowing it
Actress Kim Chiu isn't left behind in showcasing her fantastic Christmas tree this year, along with fellow celebrities who've already featured their trees on their respective vlogs. Just a few days before December arrived, Kim went on an all-nighter to finish her red-and-white tree for Yuletide 2020.
"Kahit may pinagdadaanan tayo, kailangan nating itayo ang ating Christmas tree 'cause it's a sign of hope and happiness," she tells her viewers.
And the final look is nothing short of bright and merry—Kim put all the elements that represents Christmas the way we grew up knowing it, giving it a nostalgic yet energizing vibe that matches the actress' personality.
Take a peek at her tree in the gallery below, and find out the seven things that we like about her tree the most. Read on!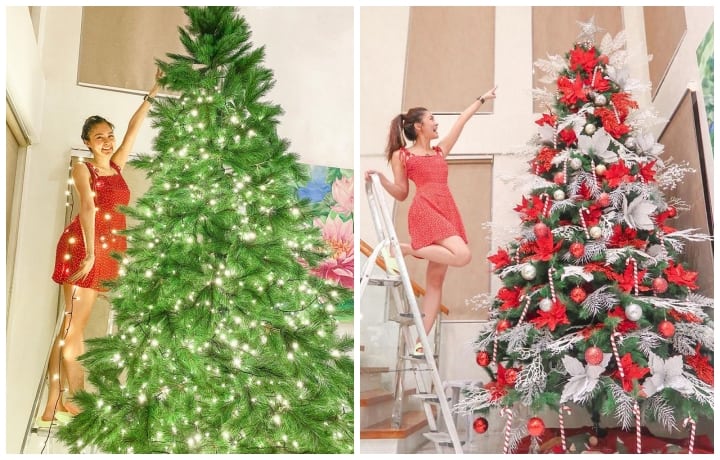 Kim Chiu's 2020 Christmas Tree
Kim Chiu's 2020 Christmas Tree