Bea Alonzo And Gideon Hermosa Team Up To Decorate A Rockefeller Center-Inspired Christmas Tree
Check out the actress' NYC icon-inspired Christmas tree for this year!
'Tis the season for abundance of everything, literally. And with Christmas as everyone's favorite holiday, the excess in Yuletide content is anything but annoying. After all, seeing sparkling, shiny, and bright Christmas-related things gives a nostalgic feeling that sheds light to our still dim days, figuratively, in pandemic.
One celebrity that revels in the cheer of December festivities is Bea Alonzo. In her recent vlog update on YouTube, she shows her followers how she decorated her Christmas tree this year with the help of renowned event stylist, Gideon Hermosa. "I think we can still find joy in every little thing," Bea muses. "For me, that's decorating for Christmas."
The fun video features the actress in a merry vibe, all prepared and ready to spruce up her tree a la Rockefeller Center in New York. As the lockdown prevented anyone from going on any travel opportunity abroad, the actress thought of bringing the NYC winter landmark to her home instead.
Curious about how her Christmas tree looks? Check out the gallery below to join her journey in adorning her holiday home centerpiece for 2020—from the parade of ornaments used to the steps and hacks the designer shared with Bea to the finished product these two have made from scratch.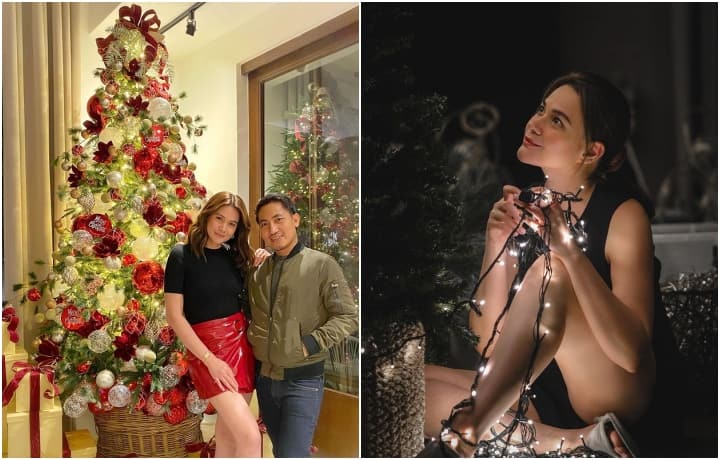 Bea Alonzo Christmas Tree
Watch the full video here:
Lead photos via @beaalonzo @gideonhermosa