Home Tour: Bea Soriano-Dee Lives Up The Sunny Side
Take an inside look into Metro.Style cover girl Bea Soriano-Dee's chic space for a dose of style inspiration
"I think wherever you live, it's the thing that you bring into a space that makes it your home," says Sunnies Studios co-founder Bea Soriano-Dee. And while the family of four temporarily lives in a high-rise condominium while waiting for the completion of their permanent residence, Bea and husband Eric Dee made sure that their current home could look and feel just like the dream one they have in mind.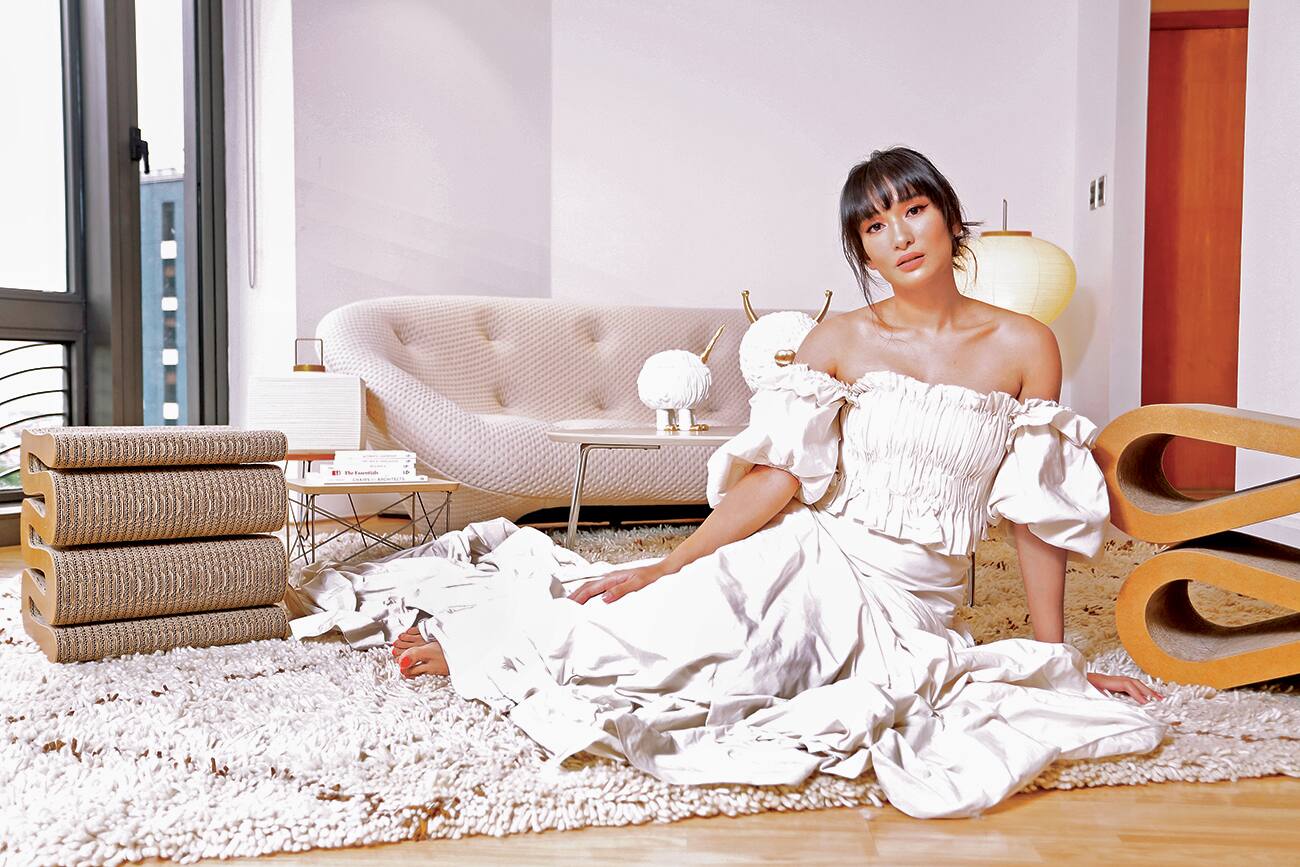 Vania Romoff Cream Taffeta Gown | Dix Perez
The spacious unit's aesthetic is a marriage of the couple's individual styles—minimalist and uniquely eccentric. Pooling their furniture together to make do with the floor space available, they were able to incorporate bits of their own character in every nook and cranny. Case in point: the living area with two opposing sides, each with its distinct, standout design.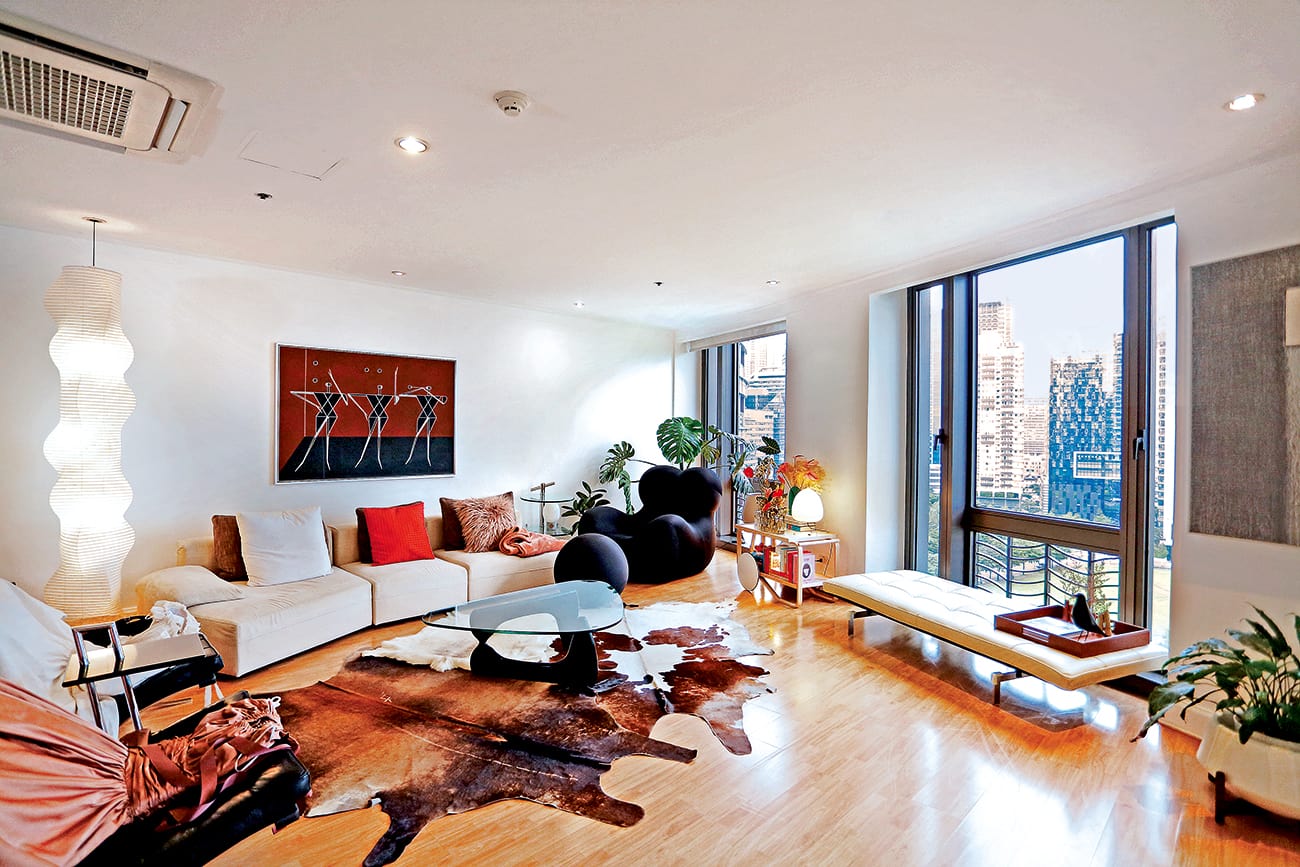 The Dee's temporary home is a play on contrasts: Eric's more masculine corner uses leather and glass. A Gaetano Pesce Serie Up 2000 chair is a statement piece in this corner. | Dix Perez
Bea's more feminine corner highlights cool whites, accentuated by the curves of her Wiggle side chair and stool by Frank Gehry and the Ploume settee by R & E Bouroullec | Dix Perez
Looking around, paintings from Eric's parents neatly hang. Plush seats, like Bea's favorite Ligne Roset white sofa, as well as one-of-a-kind pieces, like the Frank Gehry chairs and the Noguchi Museum lamps, give the space a homey yet classy and noteworthy flavor. Dried flowers that Bea herself hand carried from one of her trips to Paris add personality to an already-impressive layout. Even down to the books on display, which they carefully picked out, speak of the homeowners' sensibilities. Every detail counts.
"Both of us really take our time to pick the furniture and all of the design pieces that we have here," the former Metro cover girl explains. While she can't conclude that the condo would somehow be a smaller replica of their soon-to-be house, Bea knows that it still resonates with who they are. When it comes to designing your own space, it can't come in one go, she explains. The need to search for the fixtures for someone's abode is basically a long, continuous learning process.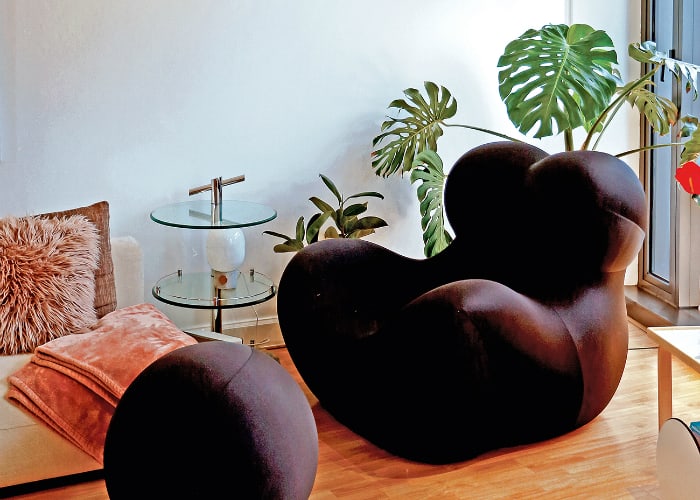 SWIPE LEFT OR RIGHT
TO NAVIGATE BETWEEN PAGES
But if you ask her, she doesn't mind—it seems like the 32-year-old is having a great time being a homemaker. "What's not to love when you get to pick your own stuff!" Bea exclaims. If anything, there's still shopping involved, and there's nothing that makes a girl's heart jump with joy than buying covetable finds, whether it's clothes or perhaps, cheap plates from Chatuchak Weekend Market (her most recent steal during her trip in Bangkok!).
One thing that Bea learned from her mom? "When you have your own space, it needs to make you happy," she shares. Investment is king when it comes to homemaking, she realized. But more than the furnishings, it's the little moments she spends at home that's most precious for the mom of two.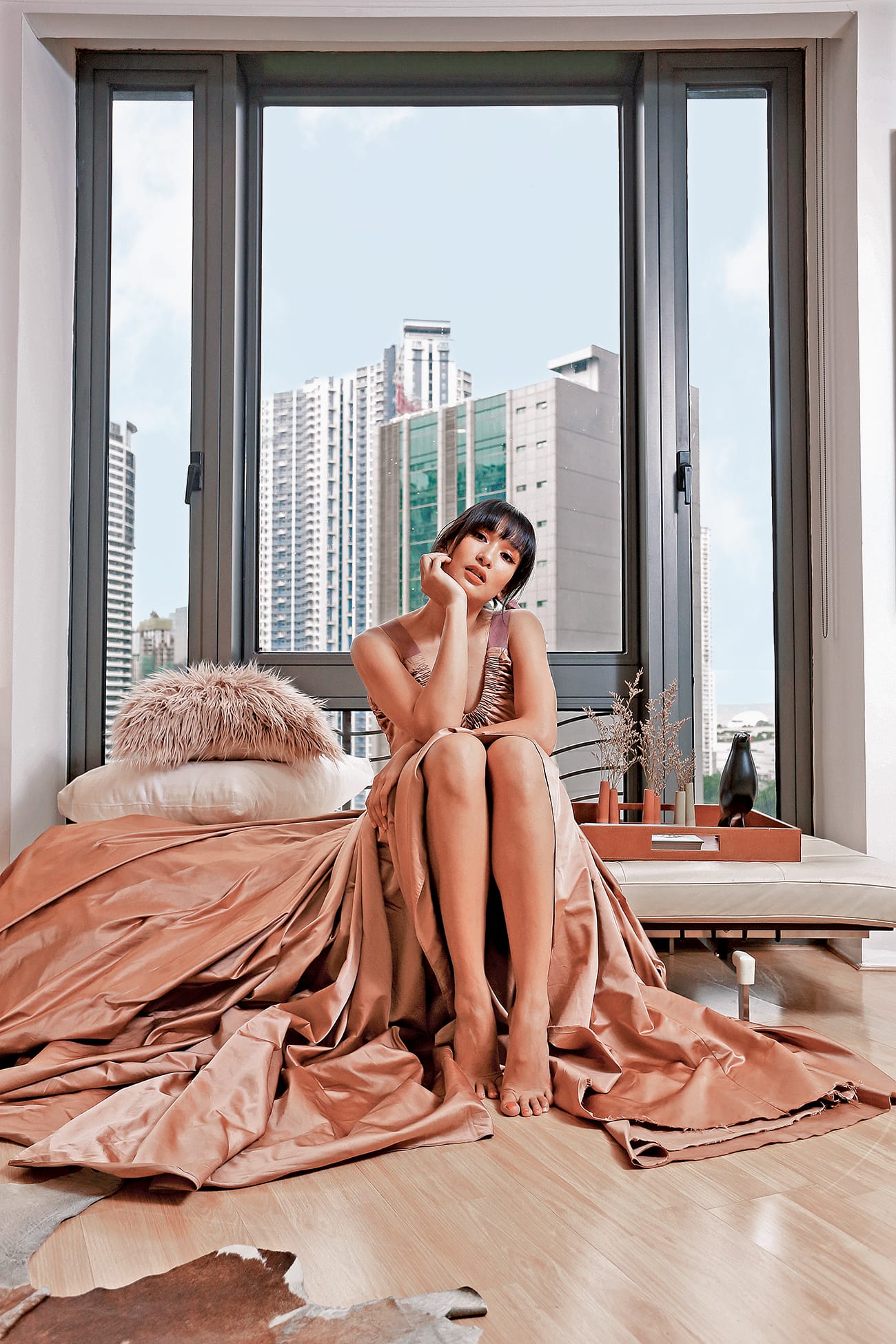 Vania Romoff Mauve Taffeta Gown | Dix Perez
Morning exercises of jumping jacks and burpees to afternoon streaming of The Lion King or Aladdin soundtracks; waking moments when the kids would tell her "I love you!" to intimate at-home date nights with Eric, are some of her favorite moments. "My favorite part of it all is just creating a home where everyone can enjoy," Bea muses.
Photography by Dix Perez
Makeup by Nikki Duque
Hair by Mark Anthony Rosales
Styling by Kat Cruz-Villanueva
This article was originally published in Metro Magazine vol. 30 no. 3