Beautiful Faces In Beautiful Spaces: The Million-Dollar Homes Of Our Favorite Hollywood Ladies
We take a peek inside the homes of Angelina Jolie, Cara Delevingne, Mila Kunis, Naomi Campbell, Kim Kardashian, Kendall Jenner, and Gigi Hadid
Hollywood celebrities may not have much to say about their personal style and outfits, since most of the time these are delegated to stylists and what the affair or event calls for. But you can truly discern a star's sense of style and personal taste if you take a look at their homes.
As they say, one's home is a true representation of a person. Is a home designed or was it built and collected over the years? Is it made to be like paradise, an escape from the chaos and humdrum of everyday work? Is it classic or bursting in colors and textures?
In the gallery below, we look at some of the most beautiful faces in Hollywood—Angelina Jolie, Cara Delevingne, Mila Kunis, Naomi Campbell, Khloe Kardashian, Kim Kardashian, Kendall Jenner, and Gigi Hadid—and try to get know them better through the beautiful and personal spaces they call their home.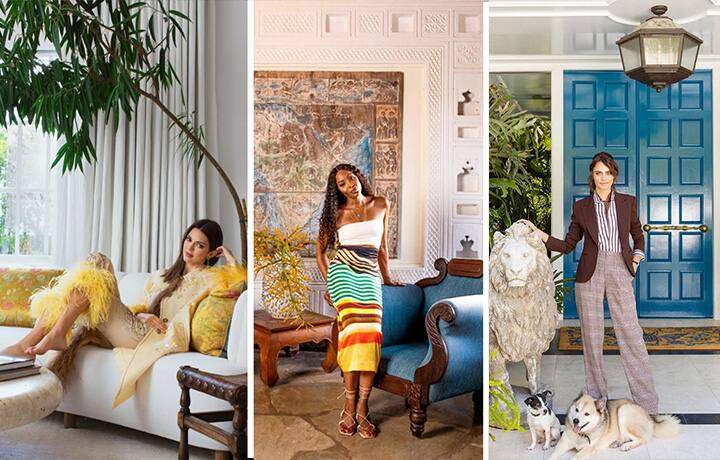 Beautiful Faces In Beautiful Spaces
Beautiful Faces In Beautiful Spaces