IN PHOTOS: See The Stunning Use of Ornamentation In Gaudi's First Project, Casa Vicens
In the earliest work by this modern architect, remarkable use of decoration, expressed by traditional Catalan building techniques and in some rooms, exuberantly rendered in cardboard, makes this awe-inspiring home
Antoni Gaudi, the architect behind the famously opulent Casa Mila, Casa Battló and the Sagrada Familia Church was only 31 years old in 1883 when he was commissioned by the Spanish currency and stock broker, Manuel Vicens I Montaner to build a family summer home in Gràcia, a town that was then in the outskirts of Barcelona. The project was completed in 1885, and prefigured Gaudi's moderne style, fully expressed in his later works.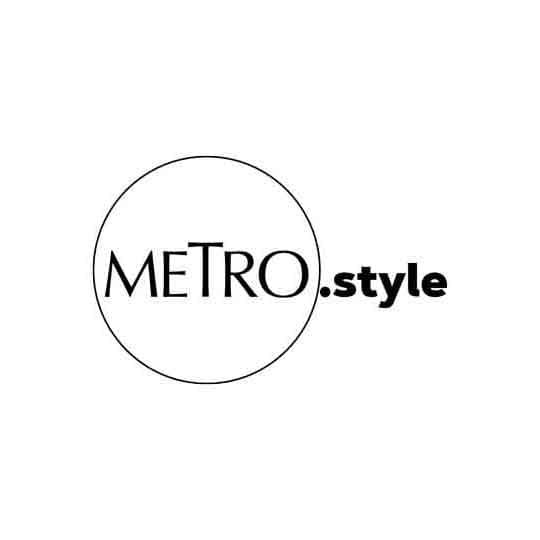 Street view of Casa Vicens, Carrer de les Carolines, 20, 08012 Barcelona, Spain | @casavicens
This home has seen a number of incarnations throughout its history: as an apartment building with three units and then as a single family home. It went through an expansion in 1925 in the hands of Joan Baptista Serra de Martínez. Today, it is the 8th UNESCO World Heritage Site, and serves as a museum, a destination for lovers of architecture, restored with Architects Jose Antonio Martinez Lapeña, Elias Torres and David Garcia at the helm. It opened to the public in 2017, and re-opened with COVID-19 safety protocols last month.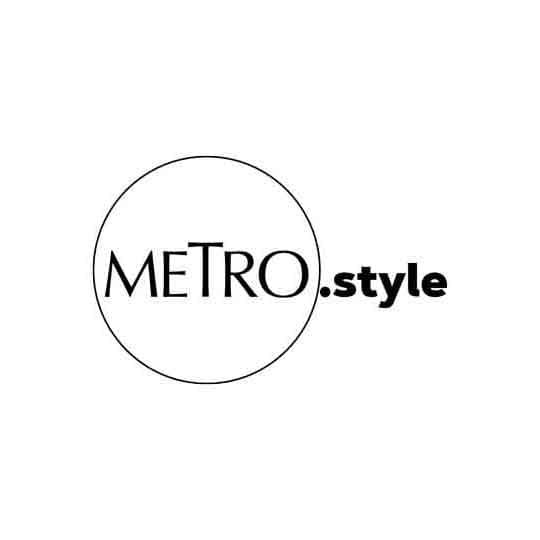 Confluence of colors, pattern, shapes and materials in the facade of Casa Vicens. | @casavicens
Its restoration revealed traditional Catalan building techniques to articulate a confluence of styles: oriental, neoclassical, Gothic and Moorish that were conveyed in various materials ̶ glass, concrete, ceramics and pressed cardboard. "When I went to take the measurements of the plot, it was completely covered in yellow flowers, which are the ones I adopted as an ornamental theme for the ceramics," Gaudi revealed. This home's astounding details exhibit Gaudi's alignment with the art nouveau penchant for articulating nature with the exuberant use of ornamentation with the use of papier mache to model vegetation, flora and fruits in this home, to awe-inspiring effect. It also illustrates manifestations of the Neo-Mudejar style, prevalent in the Iberian peninsula at the time.
Step inside the Casa Vicens through this gallery: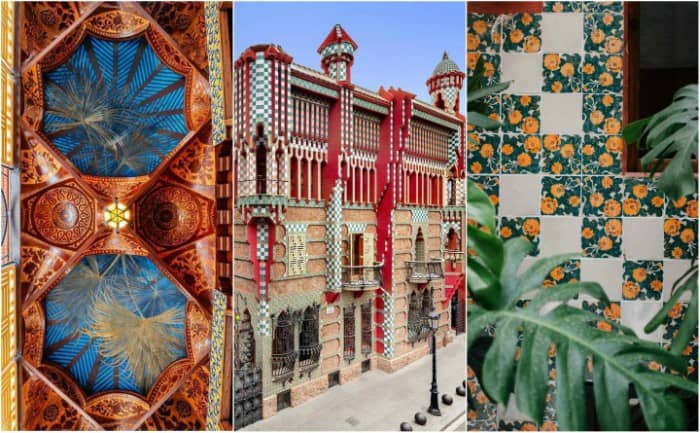 Casa Vicens
Casa Vicens
All images by @casavicens
Casa Vicens is located in Carrer de les Carolines, 20, 08012, Barcelona, Spain.
Visit https://casavicens.org for more information.