This Apartment For A Young Italian Couple Proves That The Color Blue Is Fluid
Designers Deferrari + Modesti uses a hue of blue as a theme that connects different areas of the home, giving each one its identity
The project involves the interior spaces of a villa situated in the lush hilly context that, developing behind the city of Prato, opens up to the view of the Florentine plain and the mountains of Calvana. Here the studio DEFERRARI+MODESTI of Javier Deferrari and Lavinia Modesti has created a domestic environment that plays with the differences in height present in the valuable original building of the 1980s to create an interior characterized by lively and detailed spatial connections but also, at the same time, able to define autonomous zones each enjoying its own privacy.
The clients are a young couple. He's a chemist, PhD student at the CNR (National Research Council) in Italy. His family has an important printing plant in Prato, specialized in photoengraving and well established in the rotary textile printing market. She is Italian-French and descends from the family of Parisian perfumers, the Gellé Frères. Her great-grandfather was the painter George Lecaron. She studied Japanese, lived between Italy and Paris and then moved to Japan where she perfected her linguistic training. They both love to travel, are sports enthusiasts and climbers.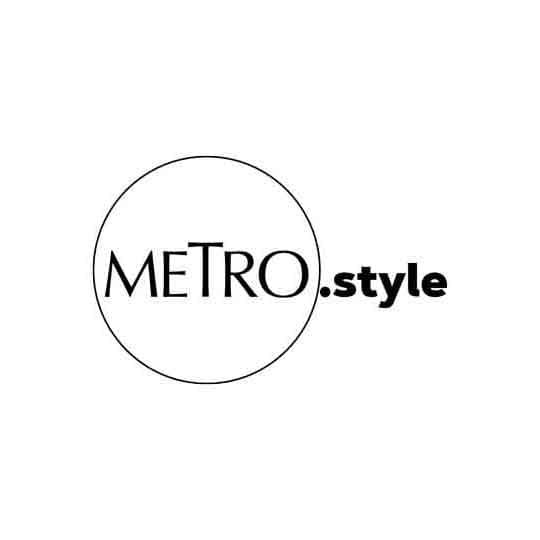 Italian studio DEFERRARI+MODESTI designed this apartment for a young couple who loves travel and sports. Both are climbers.
The sophisticated spatial connection that characterizes the project by DEFERRARI+MODESTI is not only accomplished through interventions on the structure of the walls. It is in fact the design of an integrated furnishing system that connects different areas of the house, giving each one its own identity. The living area consists of four large connected areas: the living room, the reading and music corner, the dining room and the kitchen. The piece of furniture therefore performs various tasks: it is a bench, a container, a music record display, a bookcase, a divider between different areas. The cabinet is made of open-pore ash wood lacquered in blue, to highlight not only the color but also the veins of the material. It has inserts and open elements in matte lacquered wood with a touch of electric blue.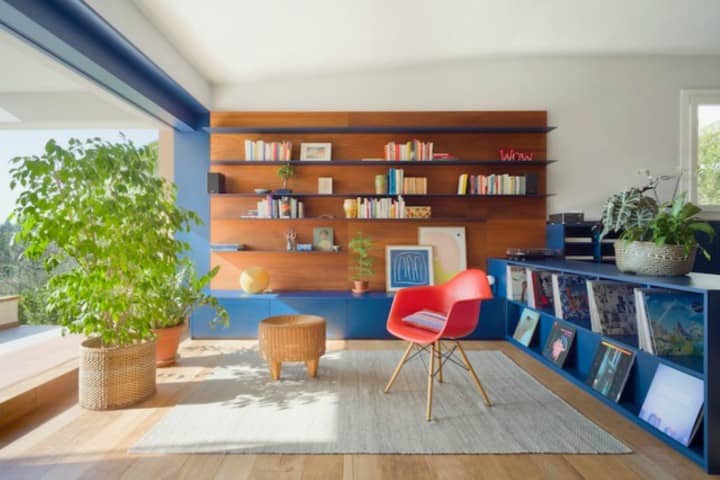 Blue Apartment by DEFERRARI+MODESTI
Blue Apartment by DEFERRARI+MODESTI
This house speaks of the passions of its owners and the intellectual background of its designers. Moreover, it offers a new testimony to the skills that DEFERRARI+MODESTI have demonstrated in recent years in projects for commercial venues, such as the Brac Bookshop in Florence or the installations at the PALP and the Piaggio Museum in Pontedera. In these cases - as for example in the projects developed for the industry, among which the recently completed Targetti concept showrooms in Florence, Shanghai and Changzhou - a lively creativity is constantly counterpointed by the ability to define exact and controlled solutions at every stage of their production. This apartment in Prato, Italy can be looked at as a small manifesto through which Javier Deferrari and Lavinia Modesti identify spatial and qualitative criteria on which to base the continuation of their brilliant career.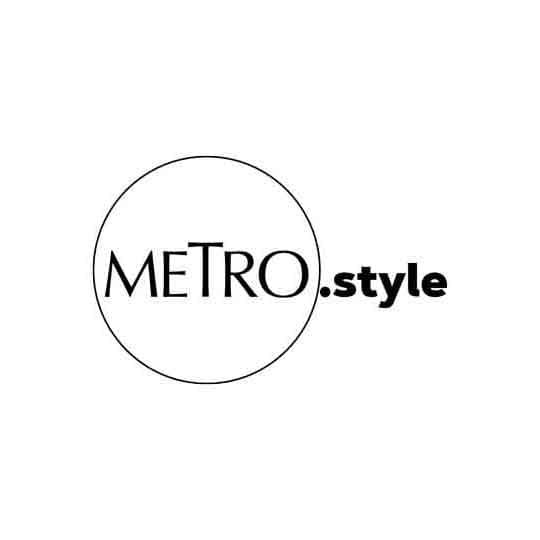 Exterior of 80's apartment adapted to a contemporary design by De Ferrari + Modesti. | Anna Positano
All photographs by Anna Positano
Contributed by Suzanne Lambert of Image Media