WATCH: Maybelline Te's Home Is A Lesson On Layering Art, Light, Colors and Textures
This fitout-finishing contractor and furniture designer shows her design acumen as she tours us through her favorite spaces
Fit out-finishing contractor and furniture designer, Maybelline Te begins her Favorite Spaces tour with this statement, "Aside from the visual appeal of our interiors, our homes must have a multi-sensory approach. Layering art, light, colors, textures, and sense according to what moves us to bring about a sense of balance," immediately giving viewers invaluable tidbits on styling a room.
Touring viewers through her eloquently-styled rooms, she gives these three pointers:
1. Enlist the power of art to add color and texture to a room.
She talks about her Popo San Pascual paintings, and notes that "Popo San Pascual's distinctive style of circular strokes and patterns are layered with abstract figures and representational images, resulting in an organic tapestry of vivid hues."
2. Situate your work area where you can maximize the natural light.
"Natural light makes one more productive and engaged in a work space. So I situated my desk here to get as much of it as possible. I love how the light streams into this space in different times of the day, creating a play of light and shadow," Maybelline Te imparts.
3. When decorating your entryway, remember that first impressions count.
"An entryway must be inviting, well-lit and functional all at the same time. This bespoke tropical wallpaper brightens the space up and brings the outdoors in," she notes, adding that her vestibule area has thoughtfully been kitted out with accessories and furnishing that serve a practical purpose such as the vintage mirror over a hanging console that frees up leg space, a telephone table used as an entry bench and a modern chinoiserie etagere where books are stored. The soft light of candles give the space a pleasant glow after a long work day, dramatically shifting her mood.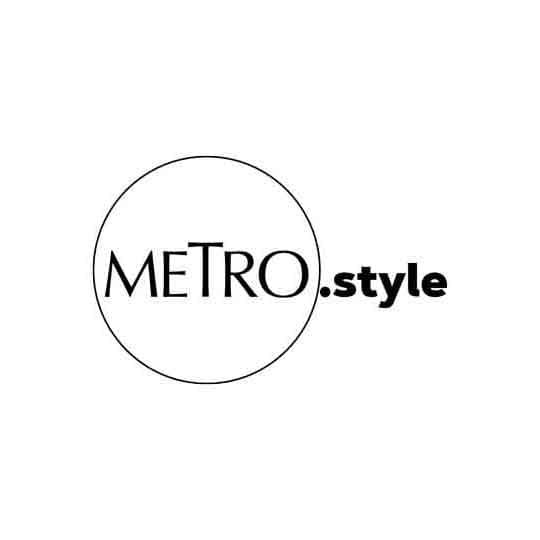 Fit out-Finishes Contractor and Furniture Designer, Maybelline Teh in her beautifully layered favorite space.
Learn more from Maybelline Te by watching her tour of her favorite spaces here: