WATCH: Nicole Whisenhunt In Her Front Row Seat To Coveted City Views
Prepared to enjoy sunsets from her balcony, a bar cart comes in handy for this jewelry designer's cocktail nights
Jewelry designer, Nicole Whisenhunt, takes viewers to her balcony in this episode of Metro.Style's Favortie Spaces.
Quarantine has delegated everyone to the home, and for condo dwellers in the city, the balcony is a coveted piece of real estate that allows a breath of fresh air. In this set up, stepping out into this space is indeed the only source of refreshing contact with the elements. "It's probably the only place or the only area in the condo that I could get some fresh air. Around this time of the evening, I do like to hang out here and I do have a nice view of the city on this side and around 6 P.M., I could see the sunset from where I'm sitting right now, just across from me," the jewelry designer shares.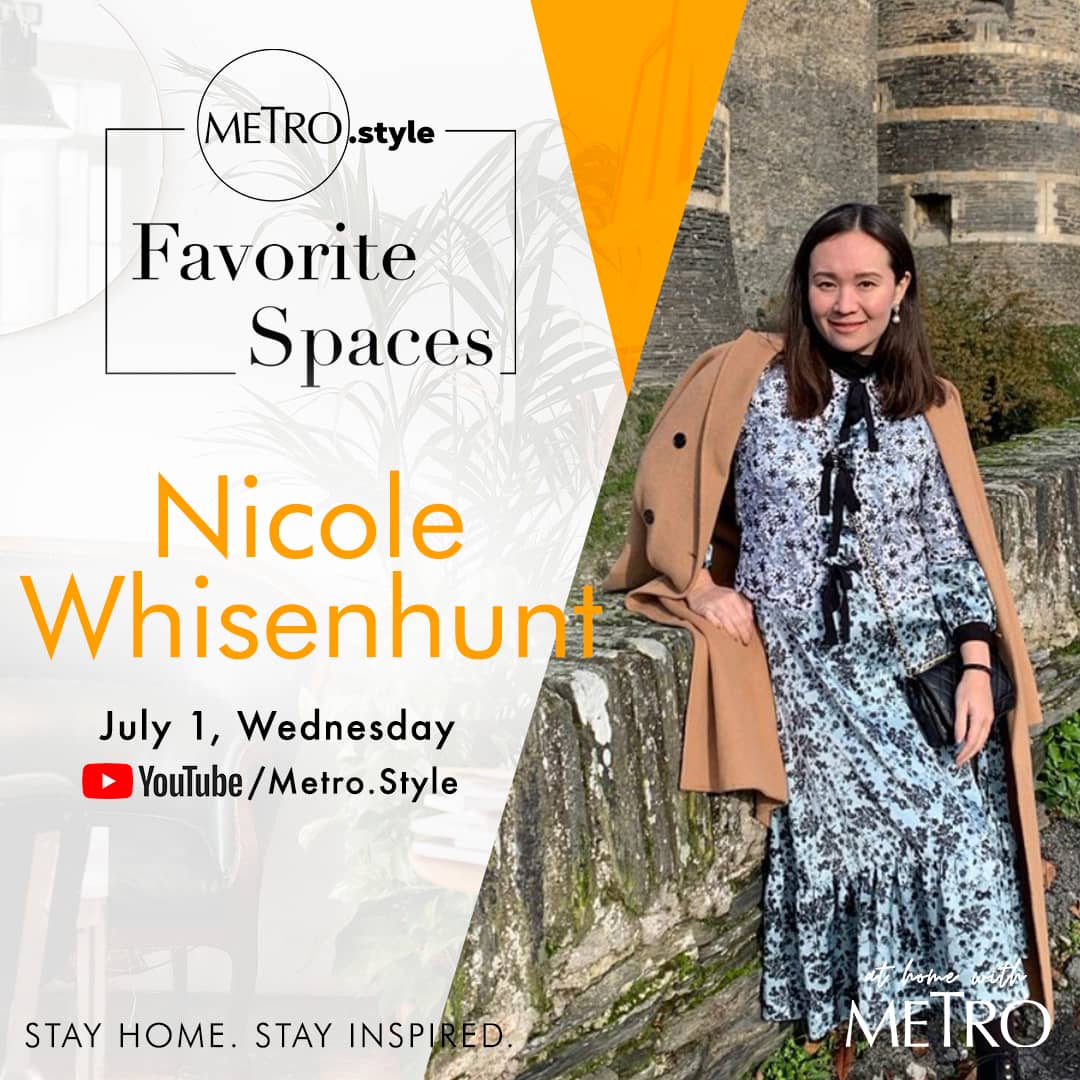 A bar cart makes her balcony that much more inviting. "It actually arrived only three or four days before the lockdown and I'm so grateful for that because it's actually brought me so much joy. It's very practical. On the rare occasions that I have my lunch out here, I use it to hold the food, then there's the obvious purpose which is to make drinks or to enjoy drinks," she reveals.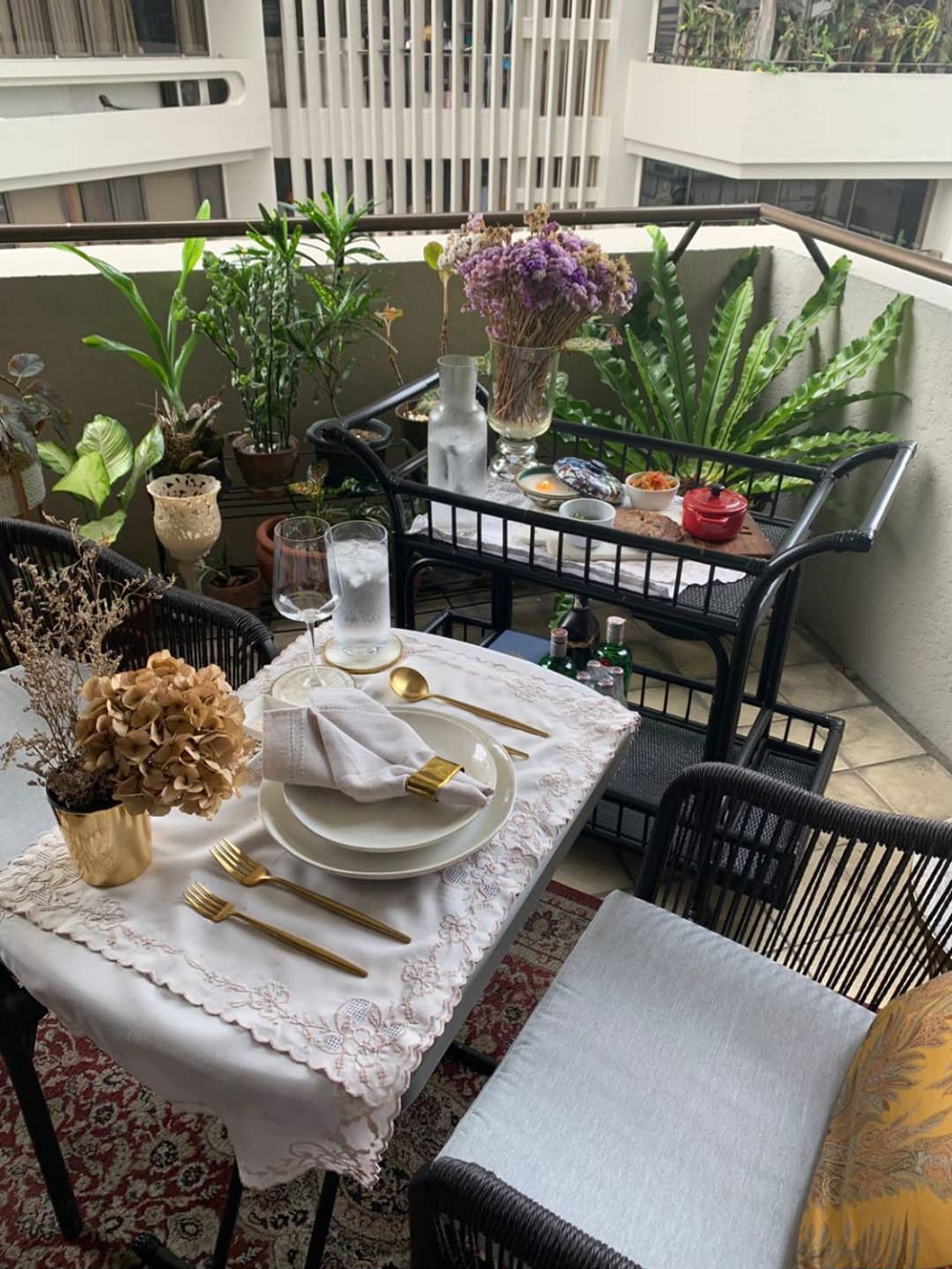 Nicole Whisenhunt's balcony is a source of comfort during quarantine. Her bar cart, which arrived a few days before the lock down, has proven to be a very handy addition to this space. | Courtesy of Nicole Whisenhunt
Watch the tour of Nicole Whisenhunt's favorite space here: