WATCH: Fashion Designer Rafe Totengco's Favorite Space is An Anteroom With A View
A collection of art, books and ceramics lead to a serene view of the lake in this Long Island home
Rafe Totengco, Creative director of Rafe New York takes viewers into his Long Island retreat, where he has been in isolation for eight weeks in this episode of Metro.Style's Favorite Spaces.
The designer's favorite space is an anteroom, a prologue to his other favorite space, the outdoor patio which has a serene view of the lake. Here, he indulges guests for meriendas or cocktails. The peaceful pocket allows him to enjoy the view of the water as well as sounds from the wildlife that surround the place.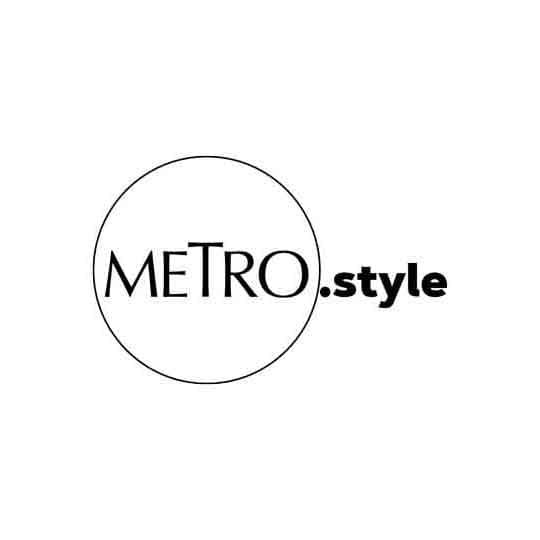 Rafe Totengco's view of the lake | Courtesy of Rafe Totengco
Back to the anteroom… There's quite a few pointers here on making any room your favorite:
1. Have something memorable.
Rafe has a painting of a male figure from which he couldn't peel his eyes, when he travelled to Savannah, Georgia as a judge for a SCAD (Savannah College of Art and Design) competition. He had already walked away from it, gone to a coffee shop, but the painting stayed with him. He ended up taking it home. It is now prominently shown in this anteroom.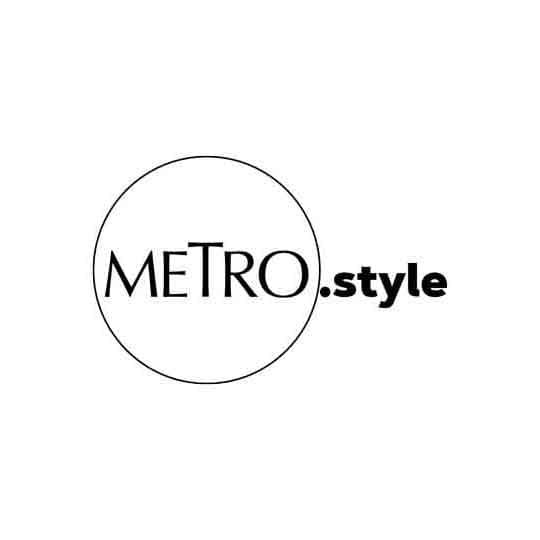 Painting of male figure from Savannah | Courtesy of Rafe Totengco
2. Leave room for whimsy.
In his anteroom is his collection of Aldo Rossi ceramics for Bitossi, the first piece of which he acquired in Palm Springs 15 years ago. He delights in their Rimini blue color, their carved surfaces and the whimsical forms they take on.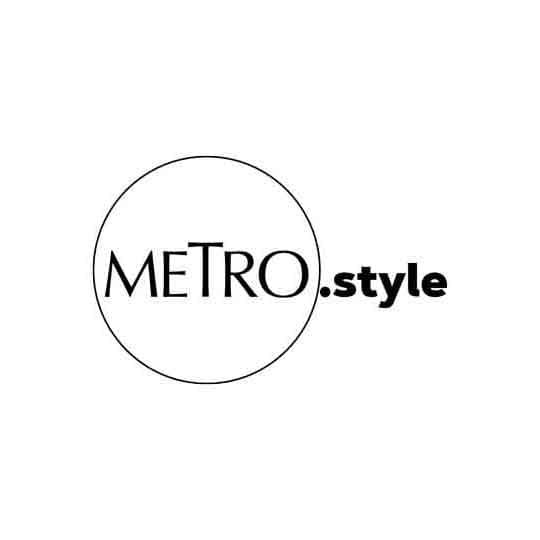 Rafe's collection of Aldo Rossi for Bertossi ceramics | Courtesy of Rafe Totengco
3. Employ comfortable seating.
A Bertoia Bird chair sits in a corner of this anteroom. For Rafe, it is arguably one of the most comfortable chairs ever made.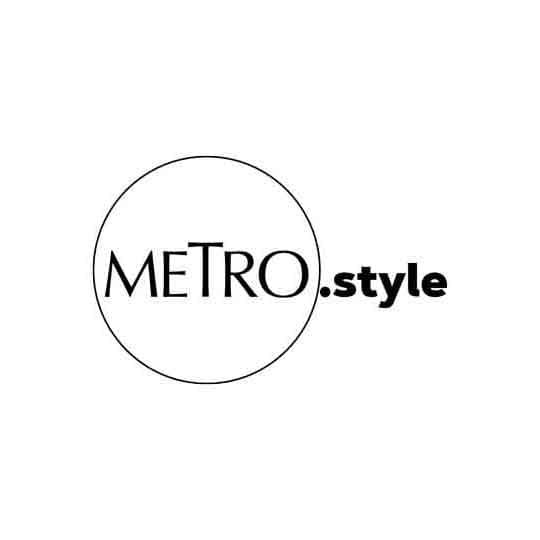 Red Bertoia Bird Chair in Rafe Totengco's anteroom | Courtesy of Rafe Totengco
4. Compose art work salon style.
Rafe's anteroom wall is peppered in art work of various sizes and orientations. Hang your art collection salon style, and tell a story with them. Some of the ways you can do this are through groupings of color, subject matter or genre, creating a cohesive scheme.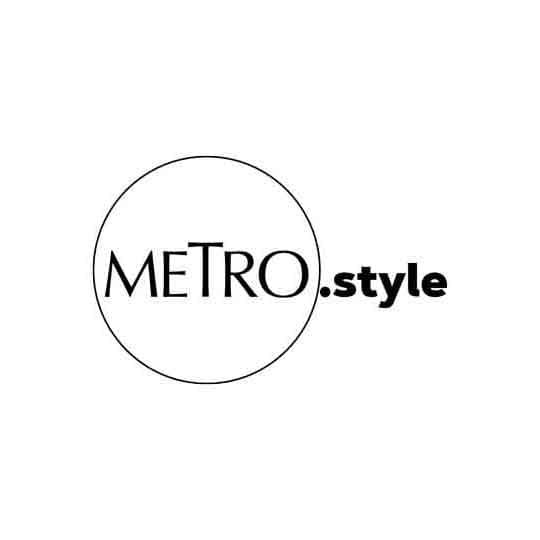 Salon style hang by Rafe Totengco | Courtesy of Rafe Totengco
See details of Rafe's favorite space and the art work he created, inspired by objects in this place and its restful pace: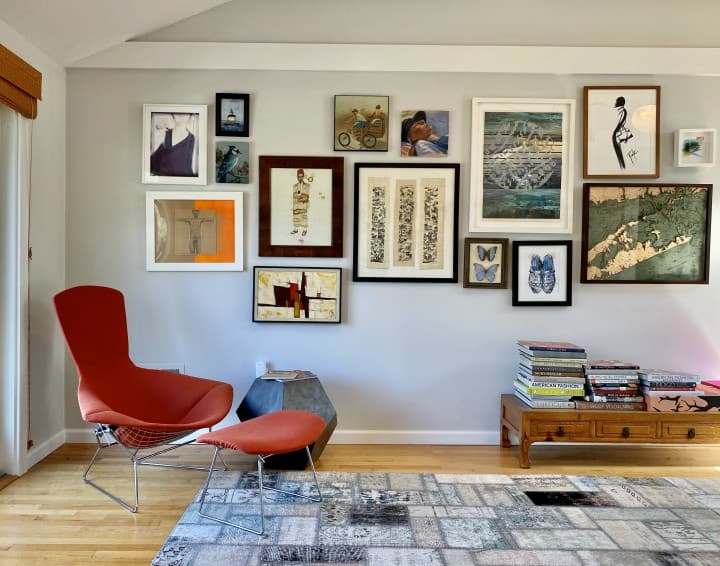 Rafe Totengco's Long Island Anteroom
Rafe Totengco's Long Island Anteroom
Watch this episode of Metro.Style's Favorite Spaces here:
All photographs courtesy of Rafe Totengco