WATCH: Richard Gomez Walks Us Through His Idyllic Ormoc Home
Pockets of tranquility and country life charm shine through his family's favorite spaces
In true quarantine fashion, Richard Gomez gave the Metro.Style team a tour of his Ormoc home via Zoom. "I gave the architect an idea of the look I wanted. Then we determined the space. I then drew the layout of the house. "When I do the design, I do everything, including all the finishes, the ceiling fans, the lighting," the actor-artist-politician revealed, sitting in his study, a room that received a generous amount of natural light from the glass blocks. "I love glass blocks. They allow natural light to come in," he reveals. At the time of our Zoom tour, he had not left Ormoc since GCQ started.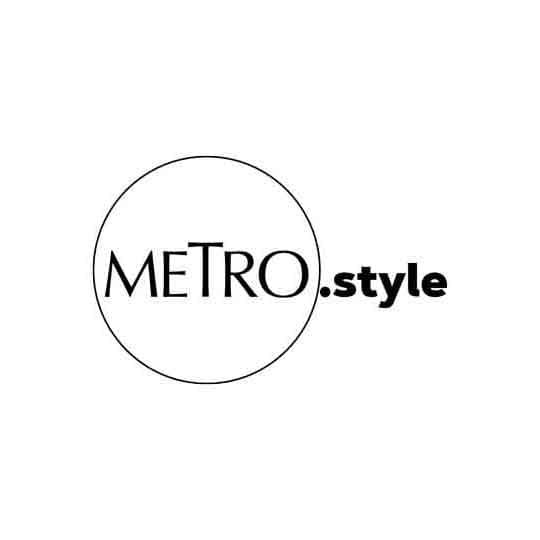 Richard Gomez and his doggo in Ormoc | Courtesy of Richard Gomez
In his home tour, he revealed that he didn't want a large house. Instead, he designed pockets of his sprawling property as separate entities planned around the courtyard. These include the main home that comprise of a bedroom, a dining room and a kitchen for him and his wife, Lucy Torres; a warehouse that functions as a meeting space during elections; a guest house; Juliana's room; a lanai and an outdoor kitchen where he shoots his vlog. "It's easier to maintain it that way [instead of having] one big house. If it's one big house, you have to clean it all the time. Unlike here, if you lock it, nothing's moving there, so it [remains] quite clean," he confesses.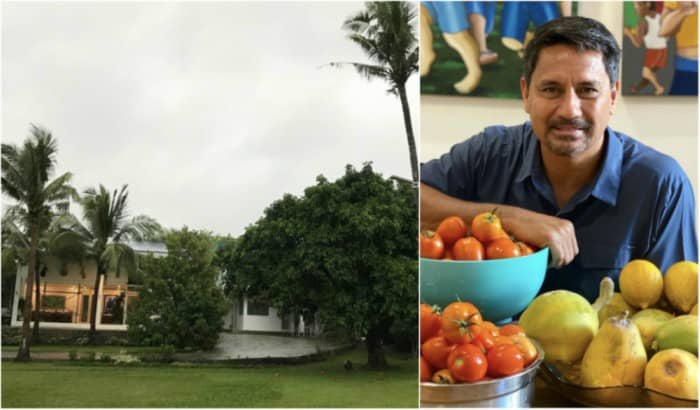 Richard Gomez Homesteading in Ormoc
SWIPE LEFT OR RIGHT
TO NAVIGATE BETWEEN PAGES
Photo Credit: Courtesy of Richard Gomez
Photo Credit: Courtesy of Richard Gomez
Photo Credit: Courtesy of Richard Gomez
Photo Credit: Courtesy of Richard Gomez
Photo Credit: Courtesy of Richard Gomez
Photo Credit: Courtesy of Richard Gomez
Photo Credit: Courtesy of Richard Gomez
The Lanai and The Outdoors
"This is our favorite space in the house. It's the lanai, where Lucy spends time in the afternoon," he says as he continues the tour. A 12-foot Garibay painting, commissioned in 2016, dominates the area. An eclectic combination of furniture, most notable are the chairs from Arte Español and the Magis Spin chairs by Thomas Heatherwick, Christmas gifts to the family from Ben Chan, sourced from Dimensione. "I have enough space in the lanai where I bring out my canvas and paint," Richard states.
He also took us to his outdoor spaces. In the vegetable garden, he has been busy planting basil, rosemary, tarragon, cacao trees, dwarf mango trees, malunggay and ylang-ylang. At the time of the tour, they were preparing the soil for tomatoes and arugula.
His walk-through also took us to his outdoor kitchen, where he films his vlogs. Outfitted with a brick oven which he purchased from Amazon.com, he fires it up with mango wood. "I love cooking. I really enjoy cooking. I cook a lot for friends and family, especially mga holidays like Christmas or New Year," this ever-evolving celebrity shares.
He's not vain to boast of a particular specialty. He confesses that when he goes to the grocery or the meat shop, he purchases what's available. "For me, [to know how to cook] is a practical thing. I grew up with my Lola, and whenever we have conversations, it would always be in the kitchen while she was cooking. When I started working, I had the opportunity to eat in restaurants, and I was always amazed at how the chef or how the cook would prepare the dish," he quips.
Watch the tour here:
Catch Richard's adventures in homesteading here where new episodes are uploaded every Sunday.
Photographs courtesy of Richard Gomez