WATCH: Sara Black Invites Us To The Spaces In Her Home That Make Her Feel Peaceful, Joyful and Centered
This meditation coach's pro tip: create a positive vibe with groupings of plants and things that resonate with you
In the fourth episode of Metro.Style's continuing YouTube series, Favorite Spaces, meditation coach and photographer Sara Black takes us through her meditation and sacred spaces. Her meditation space is where she holds all of her meditation coaching for her students via video conferencing. "As you can see, it's pretty bare. We need a lot of space so that we can move to do our yoga sessions in the morning," she says. "But one other thing I love about this room is that it feels highly vibrational because of the plants," she continues.
Sara shares that one easy way to get your space to the state where its energy is uplifted is to create a grouping of plants together within an enclosed space. Doing this simple tip will help you experience an energy shift.
Another space Sara invites viewers into is her sacred space, her living room where her altar is. "There's a bunch of things on there but basically everything that's on there has a high vibrational quality of energy to it," Sara shares. For this space, Sara would buy fresh flowers twice a week, but since ECQ, she has decked it out with dried flowers and paper flowers. Accompanying the flowers in an organic grouping are words of wisdom from her teacher, various heart-shaped rocks from friends, a cross from Israel, and a host of other things that she considers to have sacred significance in her life.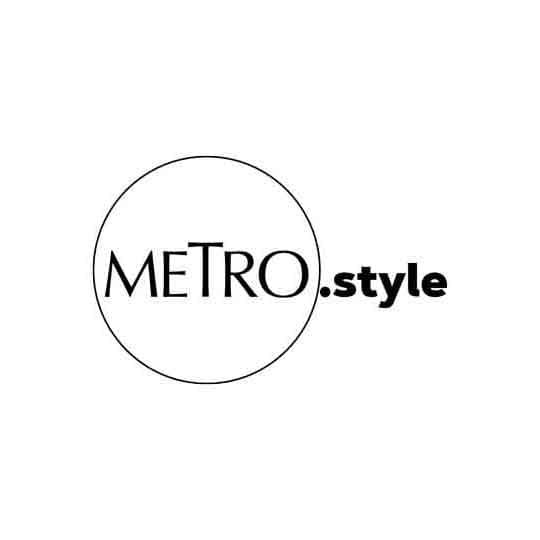 One of Sara Black's favorite spaces is her meditation room where she holds her meditation coaching sessions via vide conferencing. This is where she also does yoga in the morning. | Still from Metro.Style Video
"I find that putting them all together in one space really heightens my experience of their energy," she says. Sara recommends this practice: In one space, try to simply put together the things that have meaning to you, and watch your vibrational energy lift. "When you pass by that area in your home, you'll feel… that it has a resonance to it," Sara explains. In this corner, she also keeps a Tibetan singing bowl that she plays to help her drop into a calm state of mind.
Watch Sara Black's favorite spaces tour here: