Gigi Hadid Revealed Her Home On Instagram… Metro Home Editors React
The supermodel's passion project was severely criticized online, but we champion her self-expression
It's been a week since Gigi Hadid's big home reveal via her Instagram account. Since then, she's been getting flack for her unusual and bold choices for finishes, accessories and furniture. The supermodel wrote in her IG home tour post, "Spent all of last year designing and curating my passion project / dream spot. Of course it all came together right before quarantining out of the city.... but I'm excited for the time I'll get to spend enjoying all the special corners that were made with a lil help from some of my favorite creatives (tap!) who embraced my ideas and didn't call me crazy. 💛... my mamma... who is the greatest homemaking-sounding-board I could ask for (she called me crazy when required) ☺️ grateful to and for all. Special thanks to Gordon Kahn!"
But she hasn't been met with the same genuine, positive enthusiasm by the internet. Comments from her post ranged from "I love it," followed by "I don't like it." Others went so far as to say, "It's tacky and wrong," and even flat out, "I don't like it." One thread from these comments engaged a few netizens: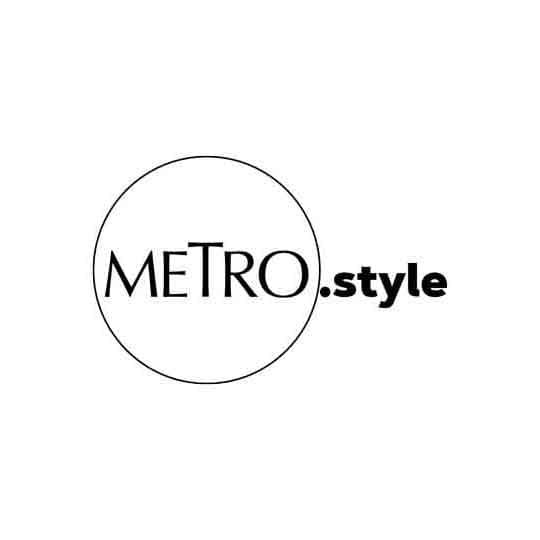 Screen shot of Instagram comments on Gigi Hadid's home | @gigihadid
This article particularly made the effort to (derogatorily) describe every room in detail, comparing her bathroom to a teenager's bedroom; calling attention to her choice of cabinet door finishes in the kitchen and her art work.
Just what is everybody talking about? Here's a gallery: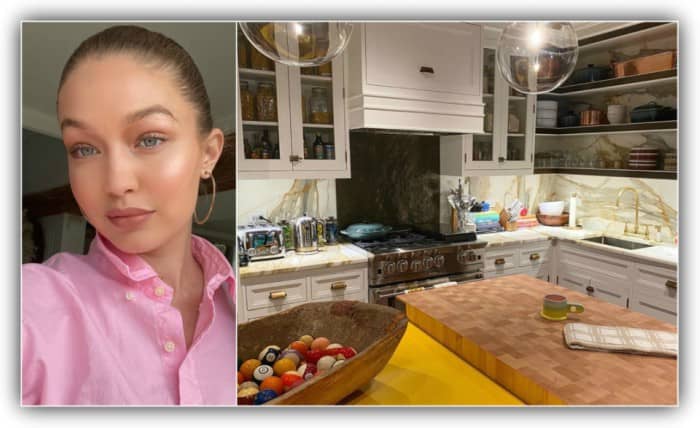 Tour Gigi Hadid's NY Home
SWIPE LEFT OR RIGHT
TO NAVIGATE BETWEEN PAGES
All this negative talk on Gigi Hadid's home underscores the importance of perspective when viewing a home's design. Often, taste is informed by culture, age, and one's environment. Good designers know this, and take all of these into account when orchestrating the elements of a home for their clients. Thus, Metro.Style asked the design experts to weigh in. Let's hear from Metro Home and Entertaining's editors and contributors on their reactions to Gigi's home:
Anton Barretto, Metro Home Host and Metro Home and Entertaining Editor-in-Chief:
"I've seen a lot of homes and quite frankly, I've learned that 'ugly,' just like 'beauty,' is 'always in the eyes of the beholder.' If it doesn't suit your taste, it's not for you. Work with what you like and what you have, after all your home is a reflection of you."
Marissa Lopa, Metro Home and Entertaining Contributing Editor:
"My two cents on Gigi Hadid's home: First, I think one's home should make one feel most relaxed , surrounded by things that make you happy. As a designer, I would just help edit and bring a little order to the chaos as much as the client, in this case , Gigi Hadid, will allow. I actually see her designer's effort to do just that for her otherwise wildly eclectic tastes!"
Barbie Pardo-Tiangco, Metro Home and Entertaining Associate Editor:
"While I love and envy people who can embrace their eccentricity and take pride in their individuality, I can't help but question the practicality of Gigi Hadid's design choices for her home. Unframed, magazine pages on the walls of a bathroom installed only with blu tack for example is simply the wrong move. Lets visit it again after a few months of its use, shall we? Beauty is indeed in the eye of the beholder but design should also work. But at the end of the day, she should and can design her home any damn way she wants. It is her home after all. Do you, Gigi. Do you!"
Jar Concengco, Photographer and Metro Home and Entertaining Contributor:
"If Gigi Hadid styled her own home, I think all of the details (like the wooden bowl of billiard bowls, wall of New Yorker covers) we see are quite charming and telling of her personality and interests. It totally beats many homes that leave everything to their designer and no room for their own personality to shine through. Her style may not be for everyone, but if it works for her and it makes her happy, I see nothing ugly about it."
Cal Tavera, Space Stylist, Writer and Metro Home and Entertaining Contributor:
"Gigi Hadid made a beautiful, bold statement with the Missoni sofa but everything else can be described as just 'bold'. The multicolored pasta, bowl full of billiard balls and the New Yorker wallpaper are anything but boring. However, with such eclectic accents, it would have been a good opportunity to create a sophisticated canvas to balance and highlight the quirky collection. She's still young though so it's a great excuse to experiment."
As for me, I think Gigi's home may be a classic example of perhaps looking at too many exciting pegs when designing a home. It would be helpful to find one common theme or design element from all the pegs, and play it up in order to harness the power of all the great ideas. Editing is the key to arriving at a tasteful balance for the home. It also helps to understand design typologies. If your inspiration comes from hotels or restaurants, know that these were creatively put together to serve a brand. Many times, these commercial designs are trendy, large and loud in scale, color and proportion. When translating them into your home, you may want to consider toning them down so you can have something that you can live with for a long time. Most people want their home's aesthetics to be timeless, but the home is also a venue for self-expression. Sometimes, as in Gigi Hadid's case, one trumps the other.
Photographs by @gigihadid