The Daring Use Of Hues, Patterns And Textures Makes This Country Home A Vibrant Dream House
Bernadette Lim's humble abode brims of vibrance, energy, and fun personality
When we think of our dream home, most people automatically think of contemporary spaces—like sleek, minimalist interiors or probably a handsome industrial look. We're living in the modern days, after all, and an obvious choice is to go along with the trend.
However, for Bernadette Lim, going for the latest is an option she chose to veer away from. This homeowner, who's been offering vibrant design inspiration online through her home she describes as "colorful tropical granny chic boho eclectic home," handpicked pieces that go not according to what's in, but for what's pleasant to her own eyes. Daringly putting together hues, patterns, and textures in her space, it resulted in her own version of the dream house—and the virtual community can't help but gape at this masterpiece.
A look at this proud mom and artist's space is like stepping inside that pinterest photo you've saved a long time ago. Brimming with personality and energy, every area of the home is truly snap-worthy—and what would it feel like to actually live in here? "Nakaka-happy!" she cheerfully exclaims.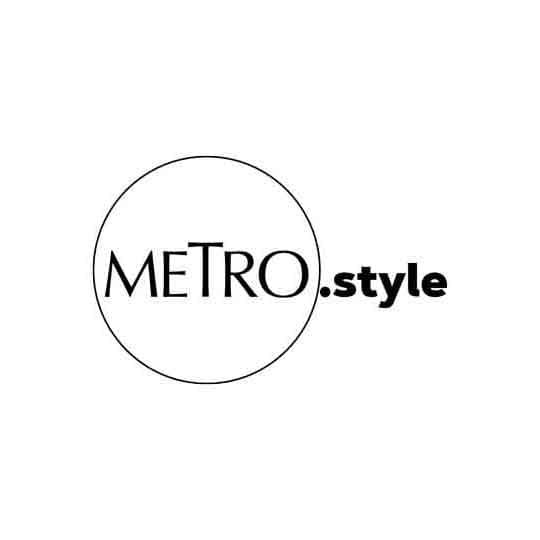 The mural in-progress is a work by the lady of the house herself. | Courtesy of Bernadette Lim
It was a lucky day when her family acquired the property ten years ago, just a few months before her wedding. She thought that this then-15-year-old house was a great steal—a brick house, with an excellent layout, high-ceilinged, with an open living and dining room, and best of all, an attic space and room. "It was a childhood dream come true!" Bernadette shares. Upon acquiring it, they started building putting bits and pieces of what a home means to them.
After two years, they built the shabu-shabu— inspired by the Lee Min-ho- and Son Ye-jin-led Korean drama Personal Taste. A year later, they added the gazebo, which now serves as a homeschool room of their kids. Then the tiny pool, the guest room, and the poolside bath came next. And completing their home is the art room, which they attached last year and connected to their kids' bedroom by a walk/sit through bench. You'll also find murals that Bernadette painted herself, inspired by flowers and leaves in their home that she's most attracted to.
When the pandemic happened, being stuck indoors inspired this homeowner to add colors, seeing how happy her children are as more colors were introduced to their house. Bernadette recalled how her son, who has Autism Spectrum Disorder (ASD), started talking more because of this stimulating change. "Our home interior was always inspired by the kids and what I think will make them happy. It is continuously changing as the kids grow older. I want them to dream, learn, create, and be inspired by what they see everyday," the mom says.
It's basically a mix of everything she loves—her fondness for crochets, embroideries, enamels, and florals, for art and mixing the old and the new, as well as for all things local (all her furniture are locally-sourced!), blended into a well thought-of space that she proudly shares through her Instagram account. It's a plus that everything incorporated inside tells a story, which makes it more special.
As such, she actively promotes her homegrown finds online as a way of promoting our artistry and talent to the world. Bernadette muses, "Honestly, I am overwhelmed by the response I am getting from people all over the world. I love that by doing what I am passionate about, I get to contribute to society. I want to inspire and that is what keeps me going."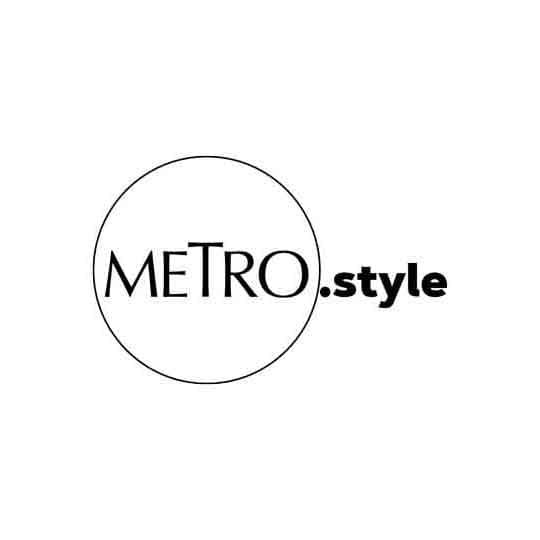 The living and dining areas share an open area where the pleasant mix or colors are reminiscent of an Impressionist artist's color palette. | Courtesy of Bernadette Lim
If you're curious on how to replicate this look but you feel intimidated, the artist offers some advice. "My tip is to view their home as livable art," she suggests. "Art can be any form—no boundaries! I love using complementary colors, I learned that from my daughter! When there is blue, I add some orange; imagine sunset /sunrise hues. Go with what makes you feel happy. Just be you!"
Bernadette also encourages incorporating greenery in your home to make your space more alive. If you're clueless about plants, try her simple trick: Understand the basic needs of a plant. This way, you get to strategize how to look after them.
Living in this home is truly experiential—a haven where memories of a loving and happy household will always remain. But at the end of the day, Bernadette and her family think that a home all boils down to a safe place to share with your loved ones. "It's a place curated for loving, caring, teaching, and learning, a place you leave but always find yourself yearning to come back, too. Home gives that nostalgic feeling; it has a heart and soul, a place where you grow old to reminisce those memories of being children again," she ends.
Take a tour of this "Happy Nest in the Tropics" through the gallery below: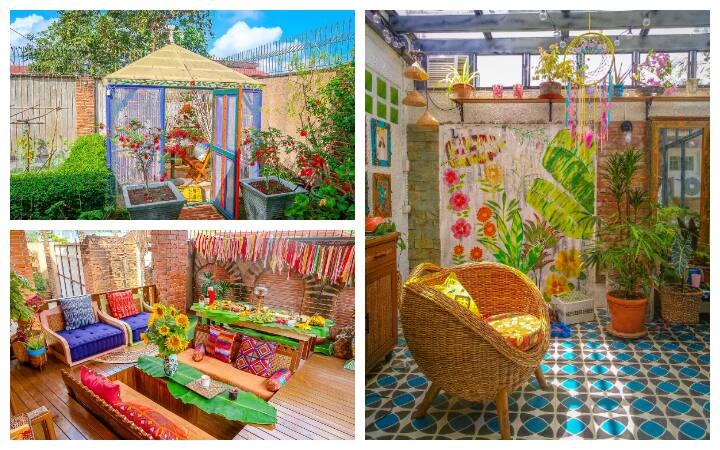 Photo Gallery
Photo Gallery
Follow this home's evolution at @happynestinthetropics.
All images courtesy of Bernadette Lim.