8 Things We Learned From The Tour of Mimiyuuuuh's Dream House
Let's take a closer look into our girl Mimiyuuuh's newly bought dream house
Raw, unpretentious, and witty personality is what Jeremy Sancebuche famously known as Mimiyuuuh is all about. She rose to fame when her Dalagang Filipina challenge went viral as well as her own dance rendition for Kahit Ayaw Mo Na by This Band. From all the glimmering success that followed Mimiyuuuh the moment that people all over the internet fell for her charm, she knew that this leads to the path of success. From one hosting gig, to modelling stints, to collaborations with the biggest celebrities like Heart Evangelista, Bea Alonzo, Pia Wurtzbach, Sara Geronimo, it's no surprise that her success was imminent.
While she continues to strive in the enterainment industry, her heart remains down-to-earth without forgetting her roots as a Youtube content creator. Despite her busy schedule, she continues to create comical and creative videos and just recently shared a great news—a newly bought dream house! In the video, she took some time to walk us through her family home which gave her viewers a chance to get a closer look on the details of her tropical and minimalist inspired abode.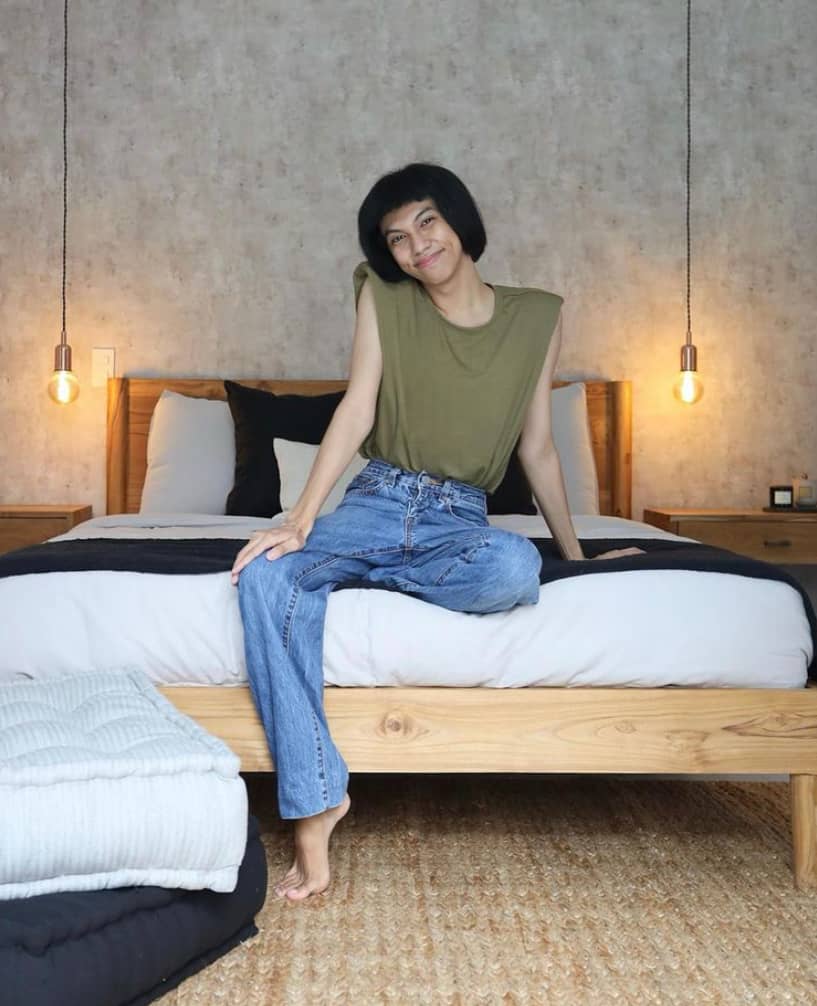 Photo from @acasamanila
Since a lot of us got thrilled to get an inside look, another Youtube personality shared his thoughts on Mimiyuuuh's pad. Oliver Austria a.k.a. Pinoy Architect on Youtube shared some useful learnings he spotted on Mimiyuuuh's house tour, and his keen architect eyes got us through all the details we might have missed. In his video he shared some facts and ideas which you can actually use if you're in the process of renovation or redecoration.
1. Inspection Pipe
Upon entering Mimiyuuuh's house, you'll see two holes located at her garage. According to Oliver, the two holes serve as the inspection pipe wherein the septic tank examiners conduct their dig test holes, check liquid levels, and the water flow of your home. Placing the septic tank in an accessible area such as a garage is a great move but according to Oliver, make sure that your contractor will use reinforced concrete walls for a well built sewage tank and sturdy sewage tank.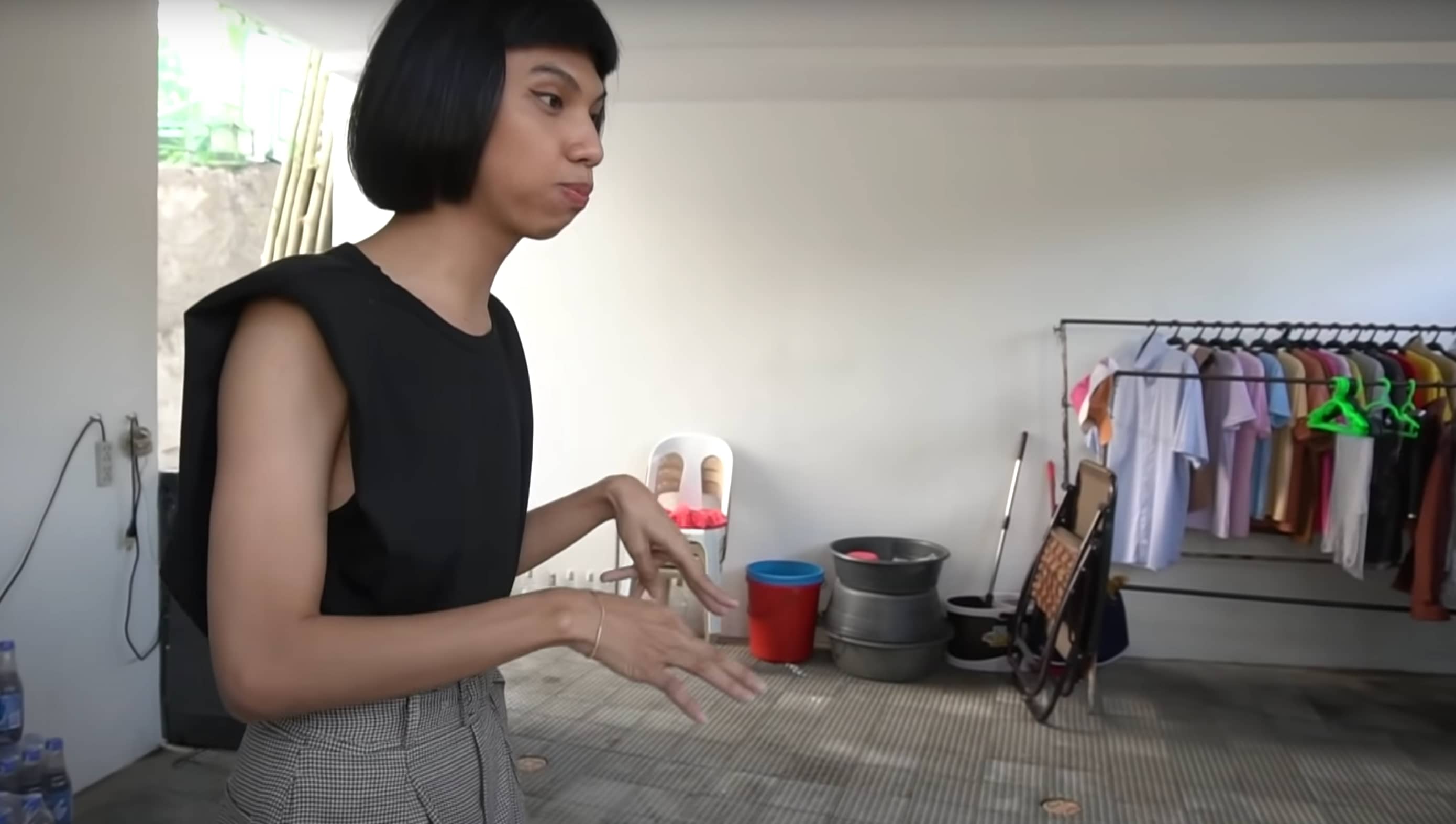 Screenshot from Youtube
2. Brighter House
One of the reasons why Mimiyuuuh and her family fell in love with this house is because of the natural sunlight it allows to enter, "One way to achieve that is by orienting the house towards the sun," says Oliver. But before doing so, you must also consider the use of canopies and light colored walls to avoid direct sunlight that can cause hotness inside a home. As for Mimiyuuuh's, the pool and tiles help reflect indirect sunlight that enters their living and dining area.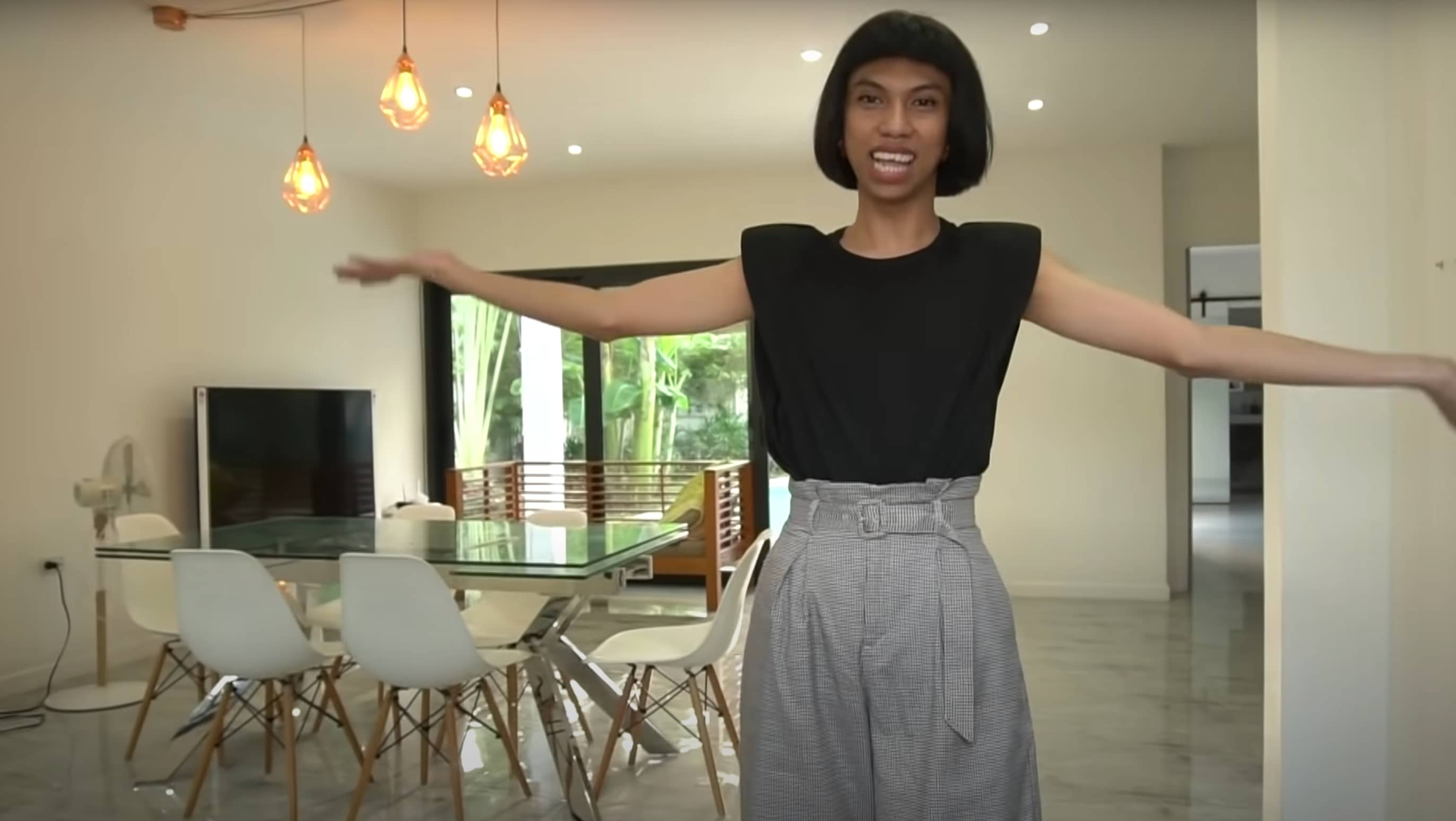 Screenshot from Youtube
3. Range hood
Cooking indoors can be bothersome when the odor from dishes you cook overpowers the air quality of your home. While dirty kitchens or outdoor cooking is what most Asian families grew accustomed to, range hoods have become a necessity for indoor cooking since it helps circulate the air which eliminates odors and grease that are released from the meals you prepare.
4. Backsplash
These are often placed in kitchen walls to prevent future paint damages caused by oil and water splatters that come from cooking a washing the dishes. According to Oliver, this is a great a wall protection from the stains which will keep your kitchen counter easier to clean.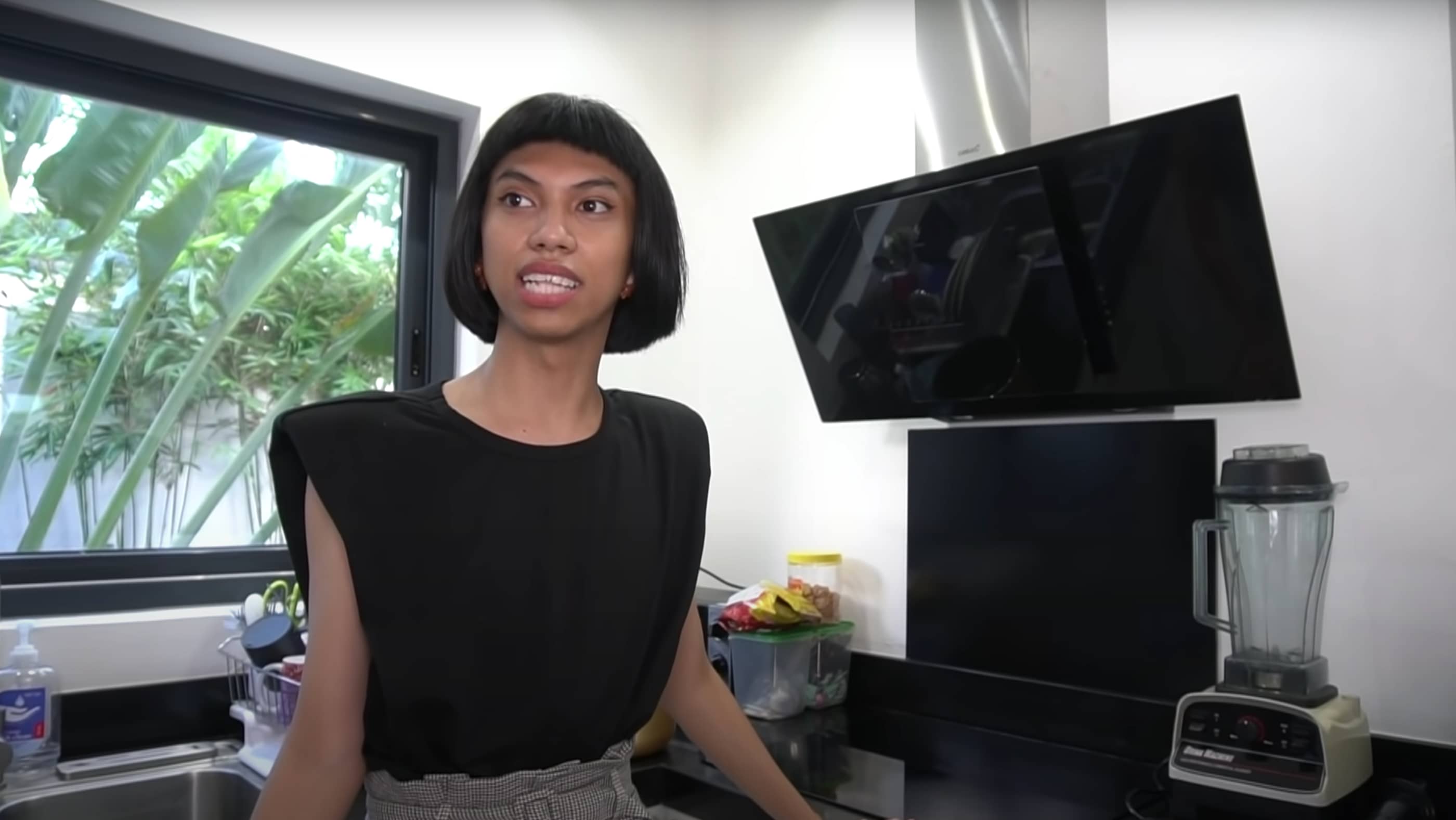 Screenshot from Youtube
5. Induction Cooker
The rise of technology in our homes are quite apparent and useful in this modern times. Inside Mimiyuuuh's house upgrade is a induction cooker. Unlike gas stoves, induction cooker allows precision-heat control for every dish you desire to cook due to its electric powered system. Using this type of cooker allows you to have a faster cooking time plus it's easier to clean, too! If you're planning to switch you gas hobs, make sure that you also invest on magnetic pots or pans made of cast iron and stainless steel.
6. Béton Brut
If you're a fan of raw and industrial themed interiors, then this term can be a great help! Béton Brut or raw concrete walls are often seen in minimalistic spaces that gives a touch of grunge chic feel. In order to have a long-lasting Beton Brut walls you have to note on two things, the water that you use to mix the concrete must be 100% salt-free to avoid the formation of efflorescence or white substance. You can also apply a concrete sealer or cement varnish as a finishing touch.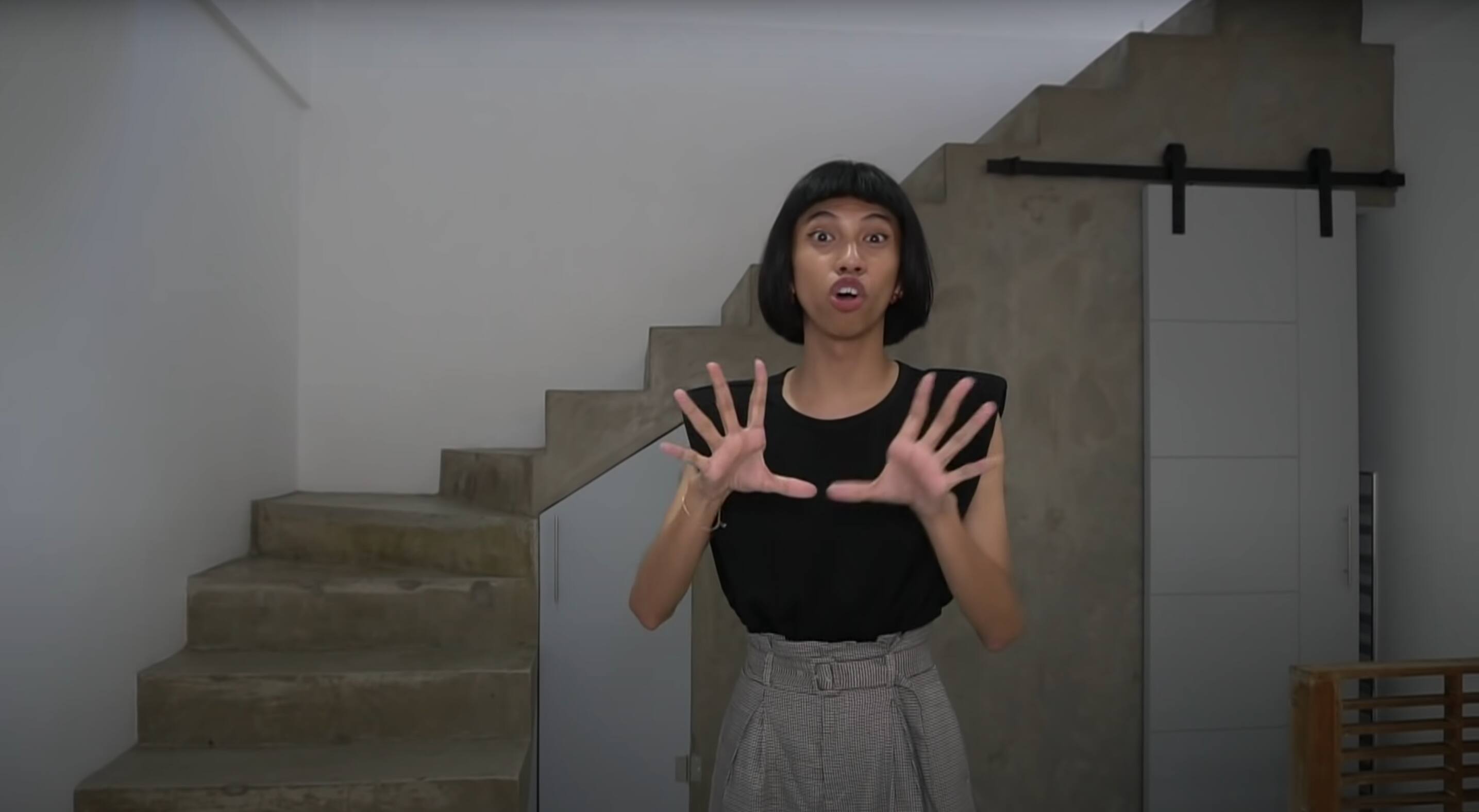 Screenshot from Youtube
7. Barn door
Looking around her family home, you'll notice an apparent use of barn doors or also known as wall-mounted sliding doors. These type of sliding doors are a often used for aesthetic and functional purposes since it gives you that rustic feel and a space-saving benefits.
8. Mixture of Warm and Cold Tones
On a recent video, Acasa Manila featured Mimiyuuuh's room as their latest interior renovation project. In the video you'll see a wonderful transformation they created for her room and turned it into an ultimate urban tropical inspired space. In achieving this, a playful mix of warm and cold tones are seen to create a perfect balance in her minimalistic space—an interior design trick according to Oliver.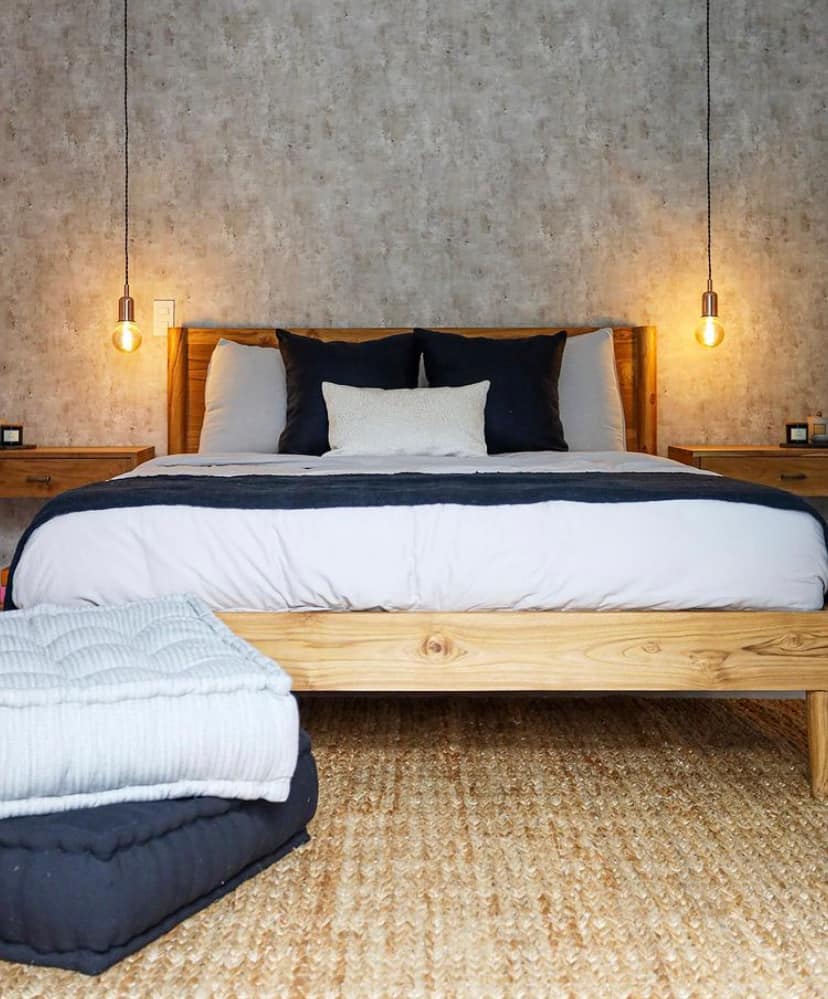 Photo from @acasamanila
Check out the house tour of Mimiyuh here!
Lead photos from Youtube, @mimiyuuuh, @acasamanila