In Photos: Jimmy Fallon's $15 Million Penthouse
The Tonight Show's host is selling his New York City abode
Another beautiful celebrity home is on the market!
Earlier this month, The Tonight Show host Jimmy Fallon and his wife Nancy Juvonen listed their 4,950 sq. ft. Gramercy Park home for $15 million. According to The Wall Street Journal, the penthouse is four units combined into one, with the massive space featuring six bedrooms—including a playroom with monkey bars.
Fallon and his wife bought the units over the course of more than 10 years, "beginning with the bachelor pad he picked up $850,000 in 2002," per Insider.
Looks like Fallon is quite fond of themed design. The rooms are highly personalized, with one room evoking a mountain lodge vibe, and another decked out in vintage wallpaper from the 1940s as well as wood-paneled walls. The building itself was built in 1883, and is located at 34 Gramercy Park East, and ultimately features a well-curated collection of antiques and vintage pieces.
The house also has a staircase that hides the entrance into one of the two playrooms for their kids.
Check out more photos of the apartment in the gallery below: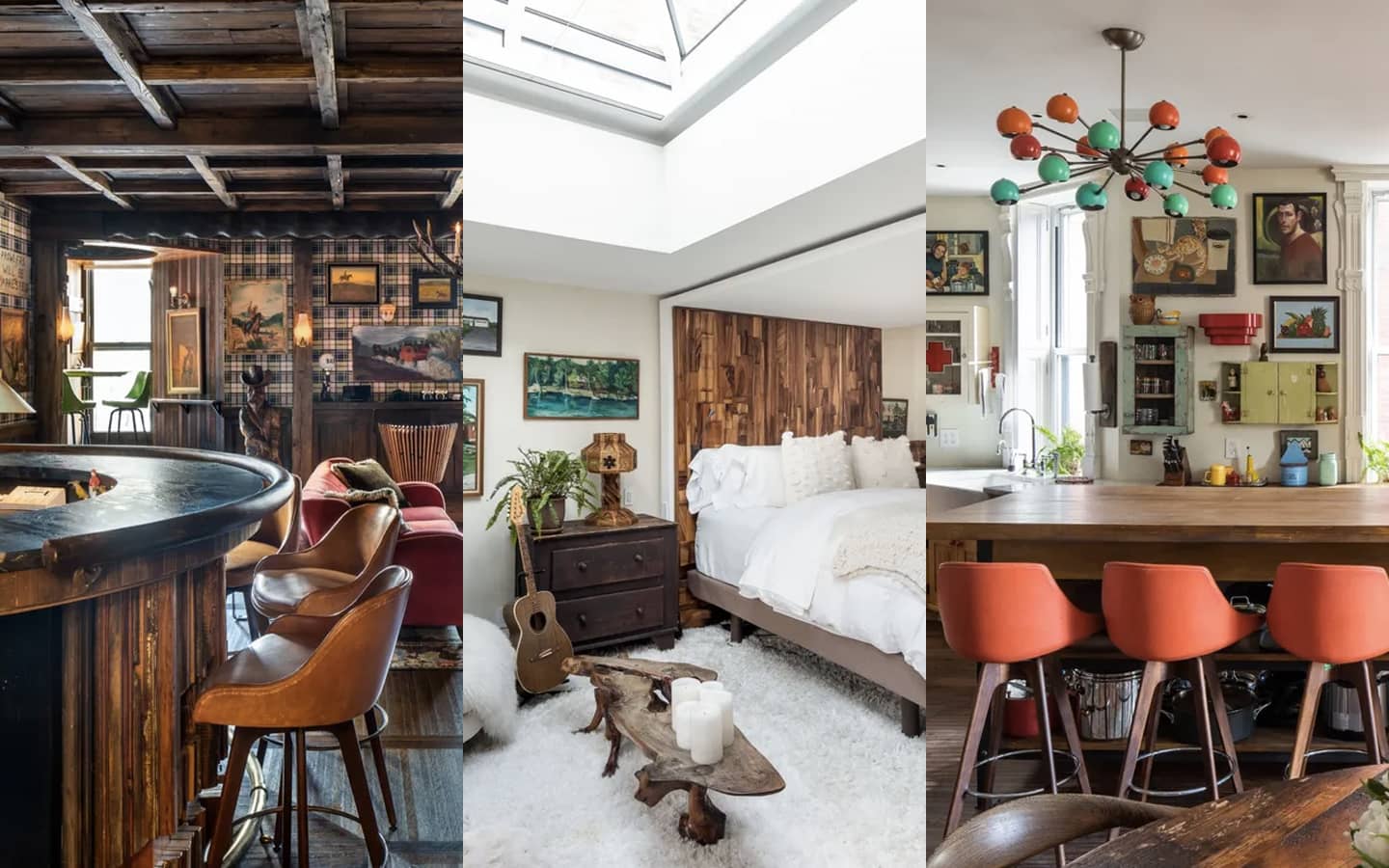 Jimmy Fallon's New York City Penthouse
Jimmy Fallon's New York City Penthouse
Photos from Sotheby's
Main Lead Image by @guacamouly