Inside The Scandi-Inspired #HernzHaus, Which Represented The Philippines In The IKEA Festival 2021, Sustainability And Functionality Reign Supreme
How does Scandinavian living translate to compact condo-living in the Metro? We ask Raniel and Julienne Hernandez from the IKEA Festival for inspiration and tips
IKEA's launch in the Philippines has been one of the most anticipated events in the home and living world, especially since the pandemic has got us all crazy over home decoration and improvement. In September this year, before IKEA even launched its online site, we got treated to a glimpse of what IKEA living looks like through the very first IKEA Festival, the popular and affordable furniture and homeware brand's first livestream digital event that featured 100 homes in more than 50 markets worldwide.
While it was inspiring and fun to see how different nationalities interpreted their version of IKEA living, it certainly was more relevant and it hit closer to home when we saw a Philippine home showcase the possibilities of Scandinavian condo living in the metro.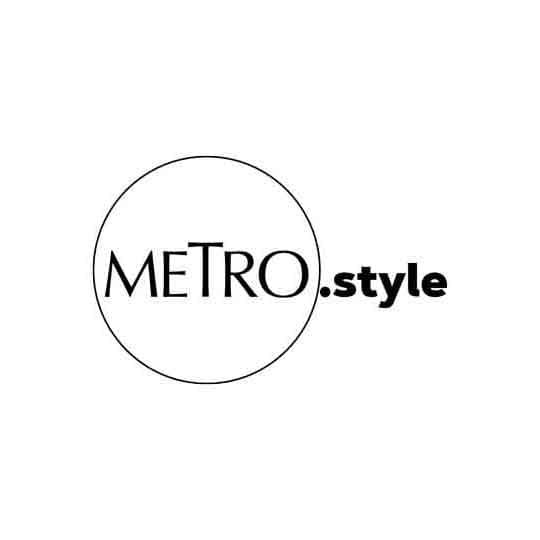 The Hernandezes in their Scandinavian-inspired starter home. | Courtesy of Raniel Hernandez
The #HernzHaus by husband-and-wife Raniel and Julienne Hernandez represented the country in this event.
It all started with a humble Facebook group called Scandi Homes Enthusiasts, where home owners came together for tips and great finds for Scandinavian home and office needs. Eventually, IKEA partnered with the group and asked the Hernandez couple to do a mini house tour showcasing a glimpse of what a Scandinavian-inspired Filipino home looks like and works in the new normal.
"The IKEA Festival was awesome! Not only did we get to enjoy and celebrate music, design, art, and food, but we also saw life from different homes around the world and experience the event together," says Raniel.
For those who missed Raniel and Julienne's tour of the #HernzHaus at the IKEA Festival, we got you! Metro.style got in touch with them to ask for a tour of their home in photographs, and know more about what went into creating this quaint Scandi-paradise they now call home.
The design process
"We were inspired by our travels—mostly Scandinavian, tropical, and minimal designs, but Scandinavian design and living really spoke to us both," said Raniel about when they were first thinking about the kind of home that they wanted to live in as newlyweds.
The Scandinavian aesthetic has been more and more popular in the last years, and it is characterized by clean white walls, wooden elements, modern furniture, and an overall minimalistic approach to design. It's a combination of simplicity and functionality, and from there, beauty emanates.
This is why function and sustainability were key elements in the design of the #HernzHaus.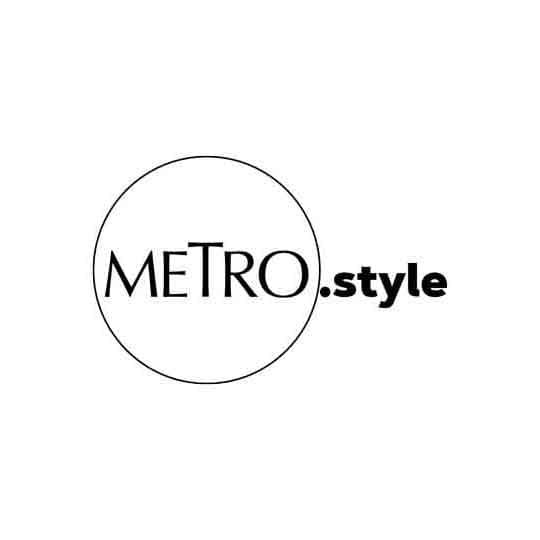 Function and sustainability are key elements in the the #HernHaus. | Courtesy of Raniel Hernandez
"My wife has been teaching me to be more sustainable and mindful of our daily practices, so we wanted to bring in items that are eco-friendly and locally sourced," said Raniel. The end product of sticking to this functional, simple, but sophisticated Scandinavian theme is a calming and inspiring space fit for the couple's needs—from sleeping to working to relaxing.
Like most condominium units in Manila, Raniel and Julienne got their unit semi-furnished. But since they moved in during the early days of the pandemic, changing everything was the challenge. In the beginning, they worked with what they had and just started adding pieces that matched with their theme. But now, with the help of their design team, An Affordable Space, they are working on a re-layout of the whole unit so they can switch the bedroom and living room area, and add more counter and storage in the kitchen.
Browse the gallery below for a virtual tour of the #HernzHome.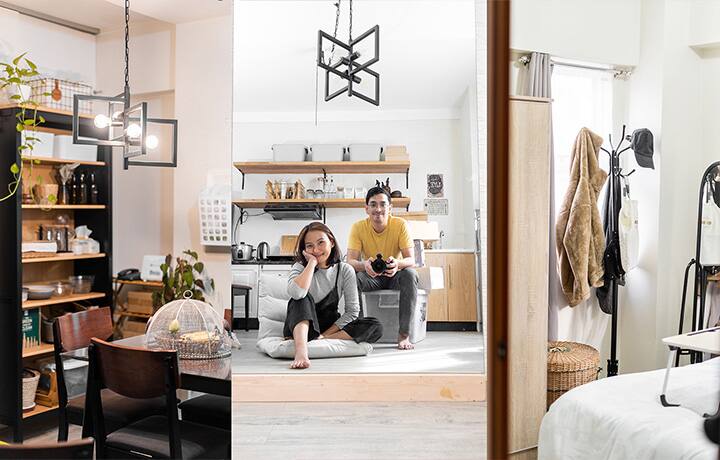 Photo Gallery
Photo Gallery
New home tips
Not everyone can afford a more spacious home, especially in the metro, this is why condo living has become more popular to new homeowners. But compact living is tricky because it presents not only a design challenge, but also requires space-saving and utility.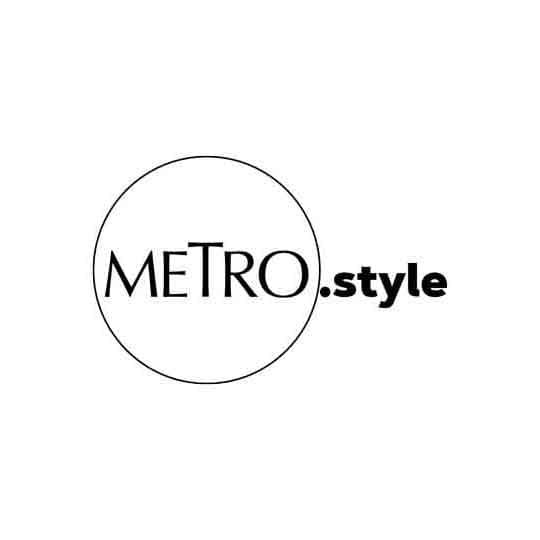 Helmer drawer from IKEA | IKEA
"Since my wife and I are just working on a small home, we really have to maximize the space we have and only use items that are essential. A key to designing a small space is to make use of proper storage boxes, compartments, and bins," says Raniel.
Some of their favorite items from IKEA that helped them make condo living much more breathable and practical are the Hemnes Bookcase, Helmer Drawer, and Variera Trash Can. They are minimal and stylish, while serving their true purpose.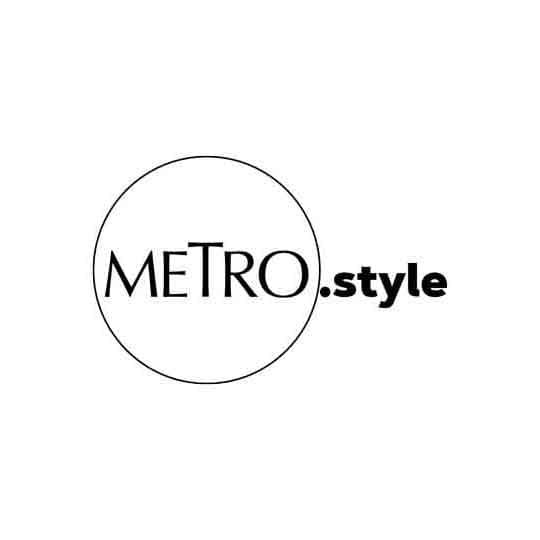 Hemnes Bookcase from IKEA | IKEA
Raniels also reminds people to not be pressured to pattern their homes after what they see online. In the end, it's about what you want, need, and can afford as a homeowner who's trying to survive in a global pandemic.
"Don't sweat the small stuff. Prioritize your needs and slowly add your wants," says Raniel. "And more importantly, talk to your spouse about your design process, including your budget! Buying or renting a space is one of your first big decisions as a married couple, so take some time to discuss it."
"Since our space is small and we have been staying here since we moved in here, we have learned to appreciate every corner of our space. We are happy that we are able to practice mindful and sustainable living despite the limitations of living in a condo unit," adds Raniel.
For more Scandi-home design tips and inspiration on eco lifestyle, follow the Hernz couple on Instagram at @rayniyel and @juliennkae.
Photographs of the #HernzHaus courtesy of Raniel Hernandez