This Japanese Hybrid Space Shows That Simple Is Best
Ishinomaki Home Base is a furniture showroom and workshop, cafe, boutique hotel and events place designed by Keiji Ashizawa to "truly feel good"
In time for the beautiful colors of autumn in Japan, furniture brand Ishinomaki Laboratory opens a hybrid space that blends a showroom, boutique hotel, cafe, workshop and event rental called Ishinomaki Home Base. It is located in the Miyagi Prefecture, about a 3-hour Shinkansen ride northeast of Tokyo.
Ishinomaki is a quiet coastal city surrounded by mountains. Since the Great Tohoku Earthquake that devastated the area almost a decade ago, the city is busy rebuilding and looking forward. There's a quaint shopping street where you can buy locally made sake and souvenirs. A festive food park popped up right in the middle of the city that serves takoyaki, soba and curry. If you climb up the peak of Hiyoriyama, you can see from afar the spaceship-looking Ishinomori Manga Museum (a museum dedicated to manga artist Shotaro Ishinomori). From the top of the mountain you can also see cranes building roads and other structures. There's optimism here.
Ishinomaki Laboratory founder Keiji Ashizawa says in an interview with KMEW on Youtube, "For Ishinomaki Laboratory, a brand that emerged from the 2011 disaster, to have become a company capable of operating such a facility - that's certainly not a small feat." Ashizawa's Tokyo-based design firm Keiji Ashizawa Design led the architectural design and concept of Ishinomaki Home Base.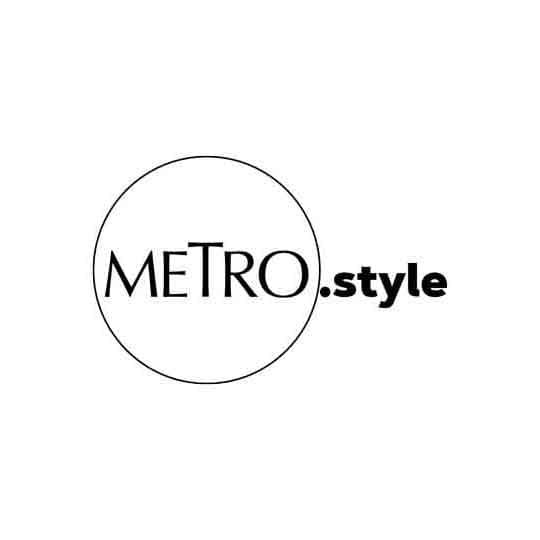 From L to R: Designers Yusuke Hayashi from DRILL DESIGN, Taiji Fujimori from Taiji Fujimori Atelier, Koichi Suzuno from TORAFU ARCHITECTS, Naoki Terada from inter.office / Knoll Japan / TERADAMOKEI, Keiji Ashizawa from Keiji Ashizawa Design
The structure is cladded in dark roofing tiles from Good Design Award-winning KMEW. For Ashizawa, it was important to choose materials that could stand to the elements and "truly feel good". He adds, "In that sense, simple is best."
There is a wraparound deck made of Japanese cedar dotted with designer furniture from Ishinomaki Laboratory. You can spot the series designed by Taiji Fujimori - the En Table and the Endai Bench on the deck. The Kobo Table and Kobo Bench by Keiji Ashizawa also help making enjoying the outdoor more pleasant.
The first floor is an open space with a high ceiling and exposed wood beams. Natural timber is contrasted with the use of industrial concrete and metal. The AA Stools designed by TORAFU ARCHITECTS are rendered slimmer and in pops of yellow by Karimoku line the cafe bar. Keiji Ashizawa's Kobo ST-Table which incorporates a linoleum surface and metal legs comprise most of the dining area. Flamingo Stools designed by Koichi Futatsumata are paired with Ashizawa's Kobo High Stool.
A sleek Danish-designed Heta stove is the focal point in the living area. Aptly, Ishinomaki Laboratory's Lounge Chair (which premiered in last year's IFFT) designed by Copenhagen-based Norm Architects sits next to it truly defining the Japandi style trend. Studio Adjective's Tripodal Shelf anchors the Kobo Low Sofa by Keiji Ashizawa.

The stairs to the 2nd floor are suspended wood planks with a metal frame. The guest rooms on the 2nd floor will be designed with bespoke furniture and accessories by renowned designers and long-time collaborators of Ishinomaki Laboratory: DRILL DESIGN, Naoki Terada, Taiji Fujimori, and TORAFU ARCHITECTS. Guests staying at Ishinomaki Home Base will be closer to explore the nature-based experiences in the Oshika peninsula. They can hike the Sanriku coastline, have a tour of the humble wood workshop to experience DIY woodworking themselves, and mingle with new friends in restaurants and bars within central Ishinomaki (the quality of their seafood rivals those of the great restaurants in Tokyo at a fraction of the price).
Ishinomaki Laboratory Project Manager, Rebekah Cheng adds, "My one-sided wish for this space is that it can be a part of the long-term regional revitalization of Northeast Japan, acting as a hook to bring in people with an interest in craft and design, and exposing them to the beauty of the region and warmth of the people."
The cafe at Ishinomaki Home Base - named I-HOP - has tapped a local farm that harvests hops to make craft beer. They will also incorporate seasonal crops grown locally in their dishes for a truly Ishinomaki experience.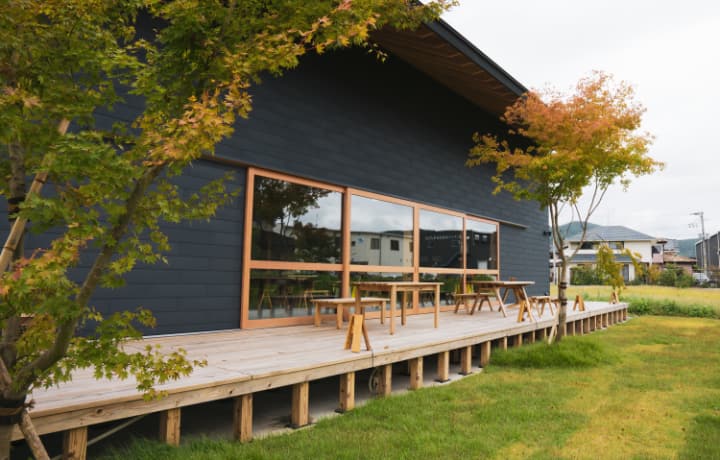 Ishinomaki Home Base
Ishinomaki Home Base
Ishinomaki Laboratory furniture is available here in the Philippines through their exclusive Philippines partner Lamana. Ishinomaki Home Base opens on October 10, 2020.
Photographs by Rebekah Cheng