A Deeper Look Into It's Okay To Not Be Okay's 'Cursed Castle'
More than just its opulence, the K-drama's iconic setting is essentially another character in the series
Alas, we're at the final weekend of current talk-of-town Korean Drama,
It's Okay To Not Be Okay
, which stars
Kim Soo-hyun
,
Seo Ye-ji
, and
Oh Jung-se
. Playing
Moon Gang-tae
,
Ko Mun-yeong
, and
Moon Sang-tae
, respectively, the story of these three characters, which entwines a traumatic past to their present-day lives, gave viewers an emotional rollercoaster ride in each episode. Presenting a history that connects their fate together, while educating people on mental health conditions throughout this fairy tale-like series, this unconventional drama is real and reel entertainment that got us hooked from start to finish.
Apart from the main characters, the setting of It's Okay To Not Be Okay plays an important part in the central plot. Labeled as the 'cursed castle' in the TV series, Ko Mun-yeong's childhood residence is a mansion built on the dreams of a loving father for his family—and torn down, figuratively, by a dark tragedy. The place is where her father had gone mad; her mother met a horrible accident; and she got trapped in a painful memory that torments her to this day. The house, situated atop a mountain surrounded by the thick forest, gained a tarnished reputation in town—a place that most people would fear and avoid to go to.
Until, years later and the daughter came back to occupy the cursed castle. We know what happens next—Ko Mun-yeong chases Moon Gang-tae around, sways his brother Sang-tae to work for her and live together in one roof, and finally, persuades the apple of her eye to come live with her. The once grim and gloomy property, as the characters find light, security, and love in and from one another, is slowly filled with a bounty of sunshine and radiance. The cursed house went through a "glow up," so to speak.
The location of Ko Mun-yeong's residence, in real life, is found in a mountaintop cafe in Gangwon Province called Cafe Sanida. Here, the production crew of It's Okay To Not Be Okay built the iconic exterior of the castle where a lot of major scenes were filmed.

Meanwhile, the interiors—a beautiful Victorian-style home that boasts of grandiose luxury—is cut-out from classic fairy tales of our childhood, apt and in-theme with the K-drama's story. A large paneled wooden front door, crystal chandeliers, a magnificent staircase, stained glass walls, an expansive study, and vintage fixtures, among other features of the house, exhibits the opulence the mansion wears.
But its look speaks more than just antiquated luxury, as the cursed castle itself manifests the lives of its inhabitants. As writer and fellow K-drama fan Leah Puyat puts it, the place reflects each of the characters' disposition. She explains, "The house is a major part of Ko Mun-yeong's self identity and story arc. In a flashback scene, the one where her father reads her a fairy tale, he tells her, 'I built this castle so you can be a princess.' But then, the castle becomes more of a prison than an enchanted home, and tragedy upon tragedy befalls her in the castle. She eventually tells Moon Gang-tae that, 'being a princess is more difficult than it looks.'"
Leah also points out how the house represents parts of the female lead's psyche—the basement holds her secrets and fears; the balcony represents her deep longing to have a life outside the castle and to be rescued by a handsome prince; and, as she finds love, solace, and comfort in her new family setup with the Moon brothers, she begins to see that she can become free from her family history.
"For Moon Sang-tae, the castle becomes a place where he can give free reign to his imagination," Leah says about Oh Jung-se's character. And while the older brother revels in his new 'playground,' complete with all his art supplies and creating illustrations for the next book of his favorite author and now, 'younger sister,' the younger Moon's disposition is a bit more complicated. "The house stands for his painful past, and a stark reminder of the tragedy that defined his young life," she adds.
Before we tune in to the last couple of episodes of It's Okay To Not Be Okay, let's visit the 'cursed castle' and marvel at its beauty—all in its fancy and splendid details. Take a virtual tour of Ko Mun-yeong's childhood residence: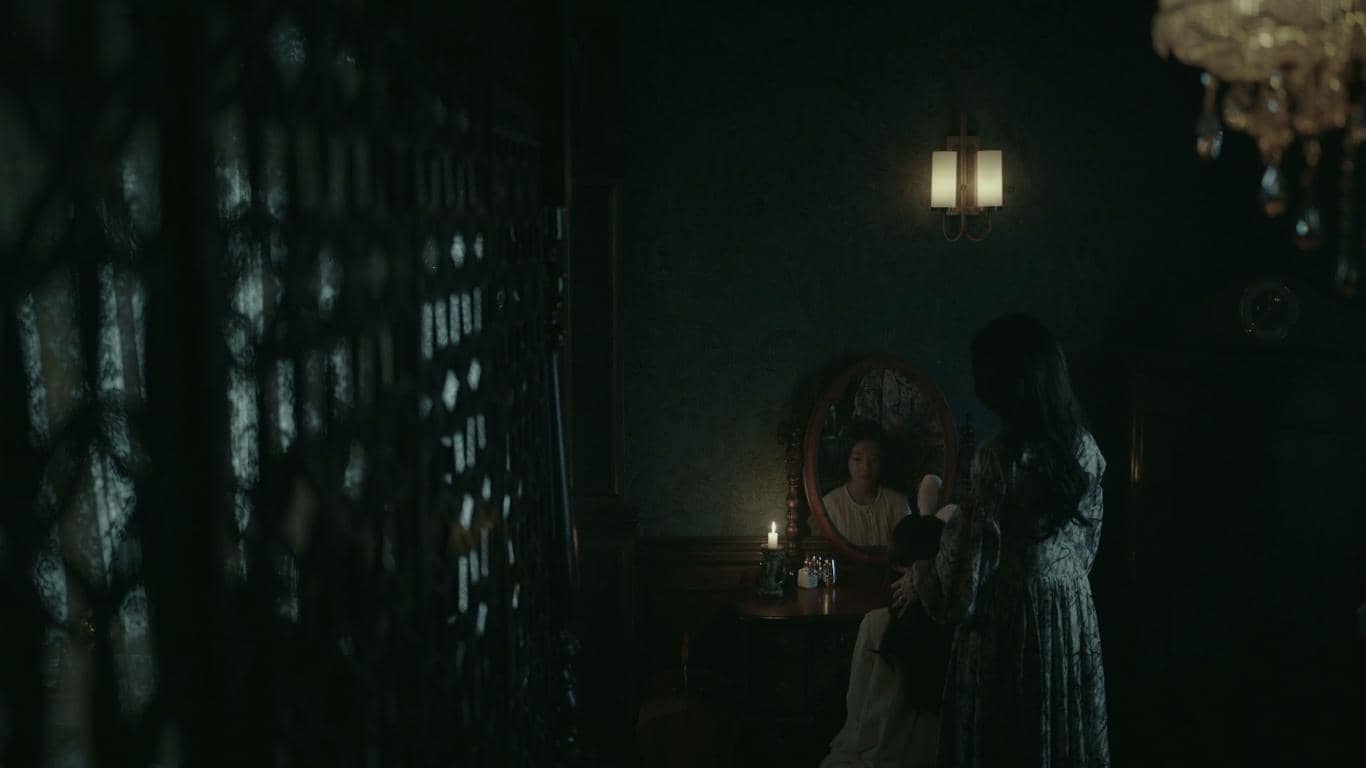 Ko Mun-Yeong's 'Cursed Castle'
Ko Mun-Yeong's 'Cursed Castle'