Ito Kish Makes Big Designer Moves In This Urban Nook
This designer's condo is packed with ideas for decorating with comfort and luxury in a small space
There's nothing that a good eye and exquisite taste in design can't fix. A 41-sq.m. condominium unit is by no means hard to furnish for interior designer Ito Kish. He proves that even the smallest of spaces can turn into a roomy and homey modern abode.
Designed for his mother, the man of the house had one thing in mind when he started putting pieces inside the compact property. "My objective is to make it look like those who live here have a sense of style—that they can put things together," he says. For this home, he sourced most of the items from his former home store, KISH, in Bel-Air, Makati, as well as from his past pop-up in Rockwell.
"I had so much excess stuff since I closed my store. And when I got this place, I decided, sige, I'll just throw in things," he shares.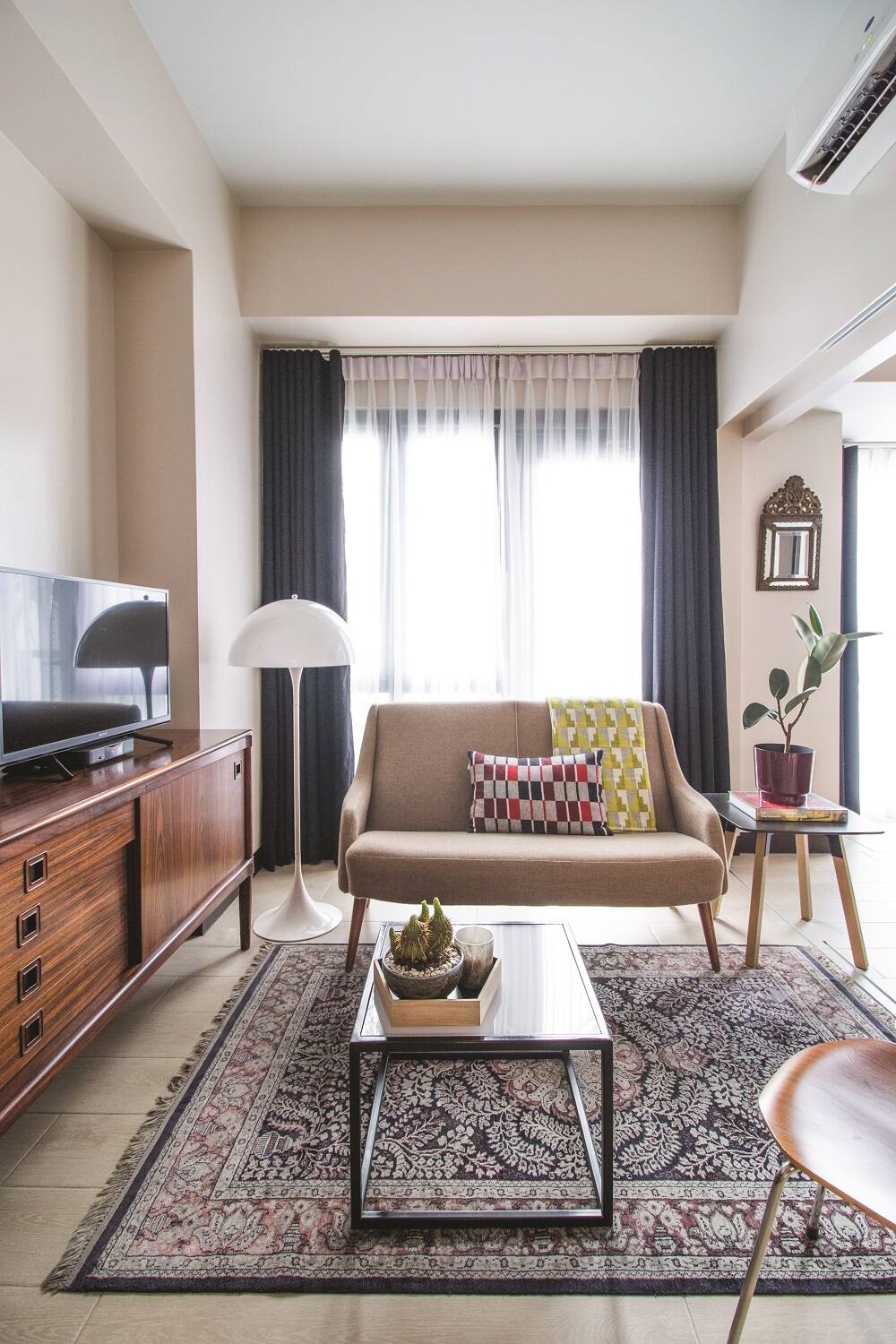 The living area features the designer's favorite sofa chair, a patterned rug he got from one of his travels, a vintage floor lamp, space-saving fixtures, and of course, some potted greens. | Paulo Valenzuela
Vintage and antiquities
"If you look around, everything is really a mix. But a lot of it is very vintage," Ito relates. The neutral-toned Hans Wegner two-seater sofa, a favorite of the designer, is vintage. Beside it is a Poulsen floor lamp, which is part of the brand's vintage collection. The curved rosewood dining chairs are vintage, too—a four-piece set left from his pop-up store. The hanging mirror that hangs on the wall is an old piece, while the framed painting above the desk is an 18th century artwork he got from one of his trips to New York.
But while antiquities dominate the space, the look and ambiance of the unit is still refreshing. With white walls that give the illusion of a bigger space, and the (lack of) color background maintains a crisp air inside the space. The right mix of timeless-looking fixtures also adds flair. Art is strategically scattered around, and the array of plants brings life to an otherwise plain home.
Giving warmth to the space is sleek wooden furniture. Patterns don't overwhelm the scene, but keep things interesting—the man of the house loves the bed cover he purchased from Ecuador, as well as the carpet and the British throws and pillows in the living area.
"It's not the kind of interior that's pegged on a existing design style. It's just really a matter of gut feel," Ito muses.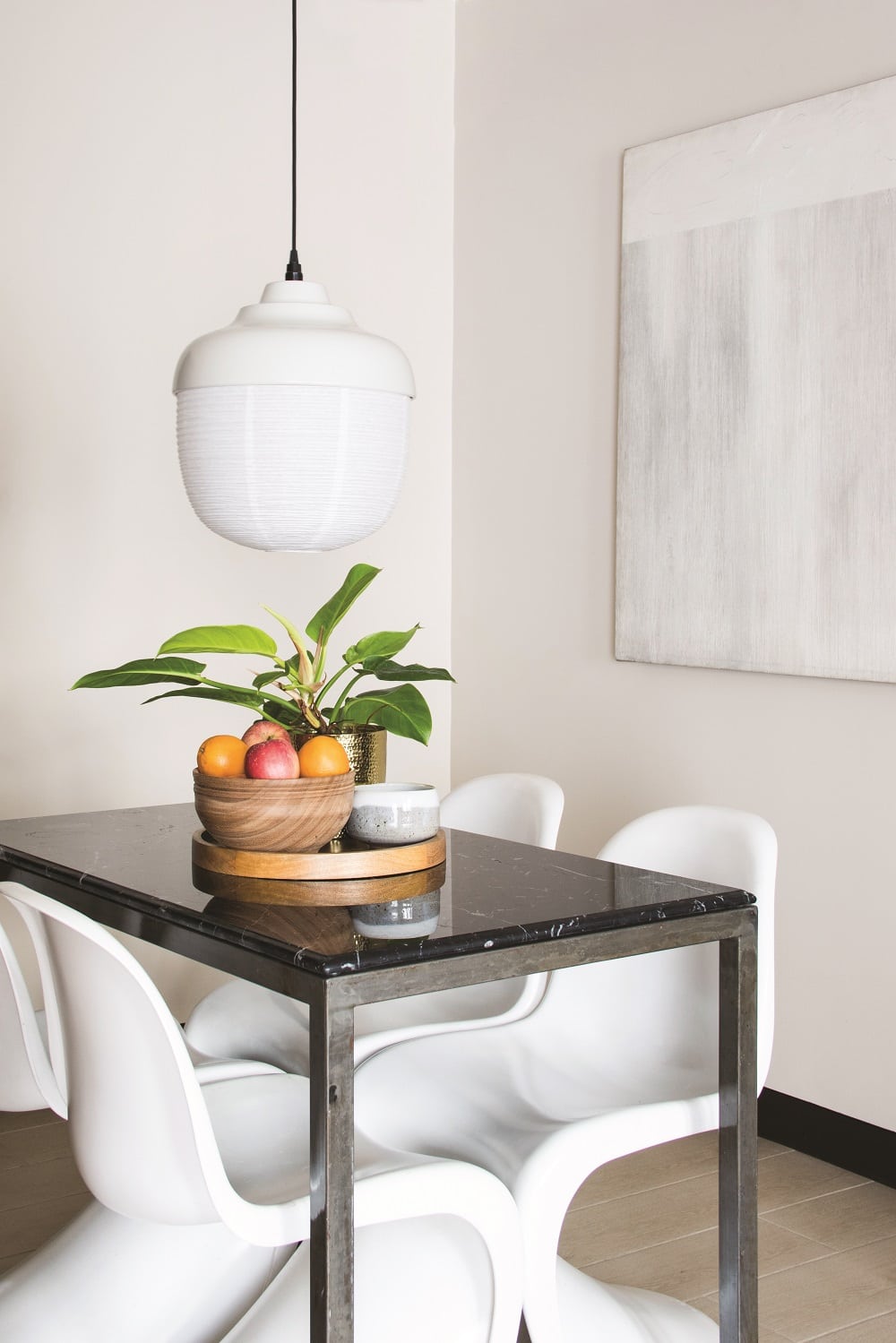 The four-piece dining chair set are leftovers from his previous pop up in Rockwell. | Paulo Valenzuela
Space savers
If you ask the designer, the secret to having an un-cramped space is consistency in your color and pattern choices and, of course, a basic know-how on space planning. "There should be consistency in color and pattern. "For example, if your sofa is not the right size, it will look really odd. Or, not a lot of Filipinos would love to have a carpet, but it does add the illusion and effect that it's a bigger space. That's key."
He also advises to get floor and table lamps, as they are easier to move around. Ito emphasizes the importance of artwork—he's fond of the big painting right above his bed, and suggests that you pick a piece that speaks to you.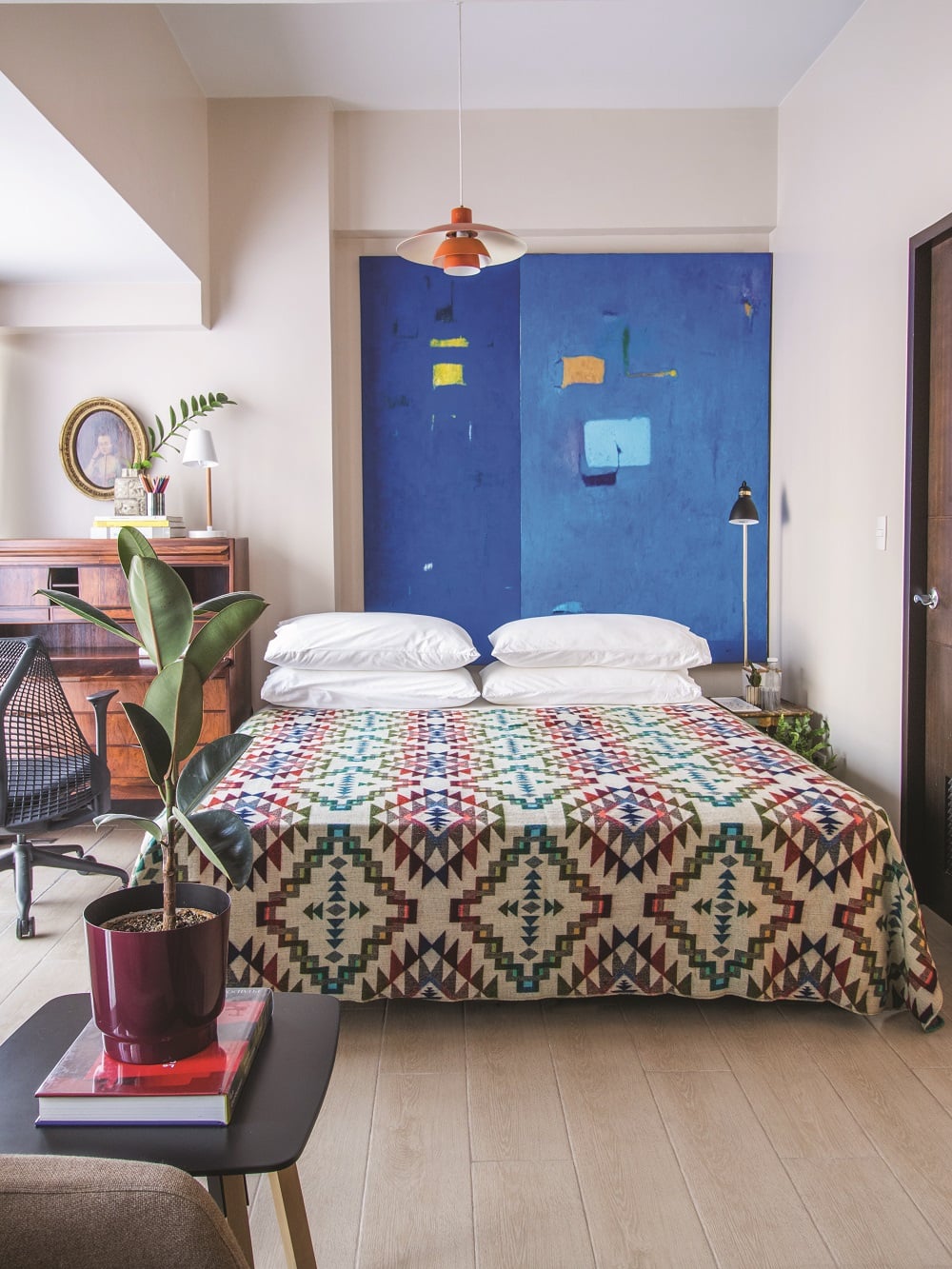 Interesting details complement Ito Kish's bedroom, like his favorite painting overhead his bed, the bed cover he got from Ecuador, and an art piece he brought home from New York. | Paulo Valenzuela
And finally, go for storage! Go for desks with lots of drawers, or cabinets where you can place excess stuff you no longer need, instead of having them constantly on display.
Unstudied style
"There will always be a limitation with small spaces. But if you are confident, do a mix and match of things you know will work together," Ito proudly says. Sure, it can be a challenge, but defining your style for your home is satisfying work once you reach the end result.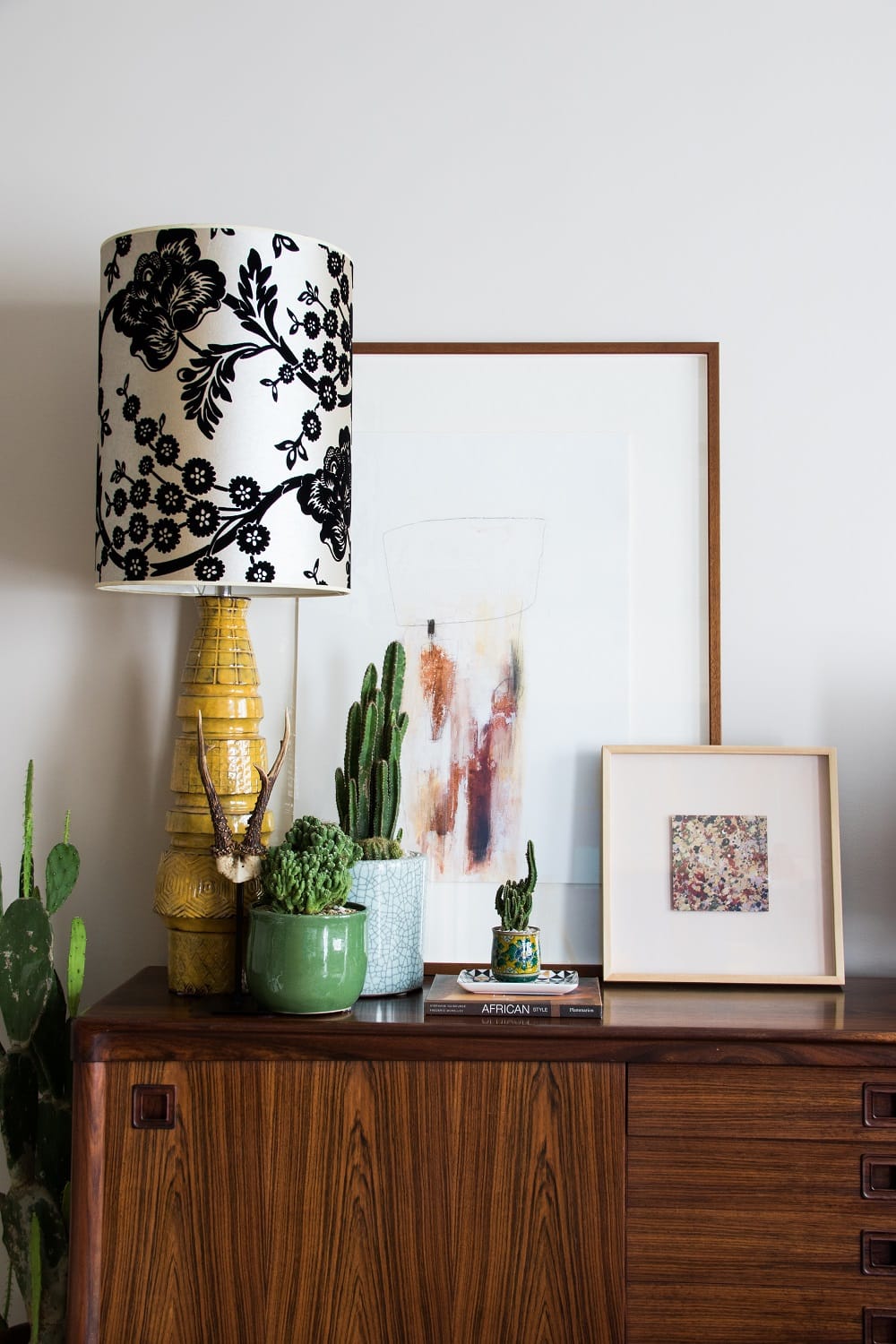 Antiquities dominate Ito Kish's 41-sq.m. condominium unit, which he likes to pepper with nice plants to give it a homey and relaxing vibe. | Paulo Valenzuela
'Unstudied' is what he calls his style. "It's a very difficult exercise because you know that you don't follow rules. And when you don't follow rules, it's either you go beyond or you go work it out well," he explains.
But be confident that in the end, that everything will come out nice—let your good eye for design and exquisite taste lead the way, just like what Ito did.