Here's A Virtual Tour Of 9 K-pop Idols' Peg-worthy Bedrooms
Plus, take a few design tips from their spaces as well!
One's room is a sacred space, an intimate retreat where a person can be just by himself. It reveals a lot about the person who owns it, from their choice of wall paint or wallpaper to the display of accessories all over the place. Just like in any area of the home, the room is thoughtfully designed—only, it's given a more personal touch compared to the rest of the place.
That's why a celebrity's bedroom has always piqued the interest of many, especially when it comes to Korean artists we've been following. The Hallyu wave is strong, so much so that our everyday is influenced by it (admit it!). Thankfully, Korean variety shows have paved the way for us to have a glimpse of our favorite K-star's homes—the grand and luxurious spaces are truly peg-worthy that we'd want to copy it for our own!
n case you're in the mood of sprucing up your own little private cave, honor your Hallyu-loving self and take some inspiration from these K-pop artists' bedrooms! Each offers a different look and vibe, but all serve a distinct style that will suit your taste. Whether yours needs a modern update or some major tweaking, here are 9 options for you to check out. Enjoy the virtual tour to these idols' personal spaces while taking notes for your own decorating moment!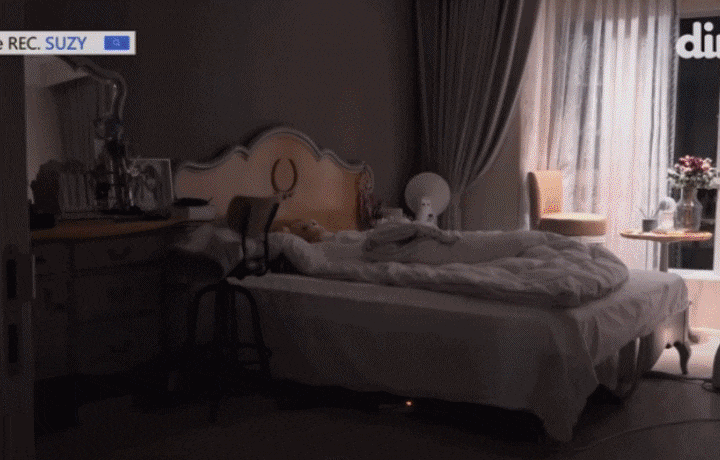 Photo Gallery
SWIPE LEFT OR RIGHT
TO NAVIGATE BETWEEN PAGES
K.A.R.D.'s Somin
Photo Credit: screengrabbed from Minny J 소민
Photo Credit: screengrabbed from Minny J 소민
Photo Credit: screengrabbed from Minny J 소민
JYJ's Kim Junsu
Photo Credit: screengrabbed from MBClife
Photo Credit: screengrabbed from MBClife
Photo Credit: screengrabbed from MBClife
Girl's Day's Yura
Photo Credit: screengrabbed from MBCentertainmen
Photo Credit: screengrabbed from MBCentertainmen
Photo Credit: screengrabbed from MBCentertainmen
Girl's Generation's Sunny
Photo Credit: screengrabbed from 515ubs
Photo Credit: screengrabbed from 515ubs
Photo Credit: screengrabbed from 515ubs
Henry Lau
Photo Credit: screengrabbed from 헨리 Henry Lau
Photo Credit: screengrabbed from 헨리 Henry Lau
Photo Credit: screengrabbed from 헨리 Henry Lau
Bae Suzy
Photo Credit: screengrabbed from dingo music
Photo Credit: screengrabbed from dingo music
Photo Credit: screengrabbed from dingo music
Girl's Generation's Hyoyeon
Photo Credit: screengrabbed from JTBC Voyage
Photo Credit: screengrabbed from JTBC Voyage
Photo Credit: screengrabbed from JTBC Voyage
VIXX's Ken
Photo Credit: screengrabbed from 재환JaeHwan
Photo Credit: screengrabbed from 재환JaeHwan
Photo Credit: screengrabbed from 재환JaeHwan
Hong Jin-young
Photo Credit: screengrabbed from KOCOWA TV
Photo Credit: screengrabbed from KOCOWA TV
Photo Credit: screengrabbed from KOCOWA TV