For Kathryn Bernardo, Another Bear-y Merry Christmas Courtesy of Gideon Hermosa's Christmas Tree
Last year's famous polar bears have been recycled to suit a red theme this year
Kathryn Bernardo just treated her fans to a vlog episode showing her Christmas tree all trimmed for the holidays! This year, she continues her collaboration with master event stylist, Gideon Hermosa. She also stuck to her polar bear theme, but varied the color combination from 2019's blue and white theme to 2020's red and white theme, a first for the young blockbuster actress. "The goal is to use the same materials from last year. Alam naman natin na very famous ang polar bears last year. And napag- usapan natin is to change the colors," Gideon says, when Kathryn asked him about his inspiration for this year's tree.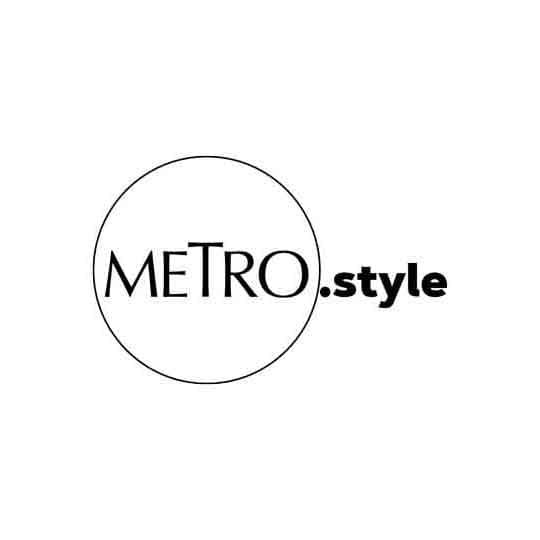 2019's blue and white them is transformed into a red and white theme for Kathryn Bernardo's 2020 Christmas tree look, courtesy of Gideon Hermosa. | @gideonhermosa
Hermosa, who has been an event stylist for ten years, and into decorating the homes of an elite clientele, advocates for some best practices when decorating a tree. " It's important to invest in the Christmas tree itself. Mag-invest ka sa Christmas tree… sa mga ginawa kong bahay, ang Christmas tree nila is mga ten years na sa kanila and ofcourse, [invest in] ornaments na babagay sa maraming theme. More tips from this style master follows:
1. Tipid and Recycle. "Hindi kailangan bago lahat yung materials. You can change the color. You can change the texture for it to look new," he says. "These times, you have to be practical," Kathryn adds.
2. Be authentic. Let your personality shine. "Huwag kayo basta susunod sa uso. Base the color of your tree on your personality. Minsan, gusto lang nila sumabay sa uso pero pag nandyan na, hindi naman match sa interior niyo. In Kathryn's case, she loved the concept of the bears, but was wary that it may be too childish, so she brought in polar bears.
3. Use two main colors as much as possible for an elegant and classic Christmas tree. Gideon is quick to add that he has nothing against a colorful Christmas tree. "They are fun," he says. But for elegance, two colors will do.
A BONUS TIP:
There's power in grouping! Groupings or clusters of elements will make a more dynamic arrangement. For example, the gifts are grouped to one side, bears are also huddled together, and the spiked crystals are also clustered together. Though there are a lot of elements in this tree, each will be appreciated because they are grouped together, amplifying their appeal.
The result is a tree that both are very pleased with. "I'm happy that the amount of red against the white is super balanced," Gideon reveals, and Kathryn agrees! Aside from having something that will help heal the difficult year for both young and old, Gideon was also able to fuel his advocacy for helping farmers in Tarlac by engaging them in creating the paper dahlias that were used as elements to add more cheer to this tree. "Love local," Kathryn counsels. She continues, "Isa yung mga farmers sa underrated yung mga talents nila. This way, natutulungan at nasosoportahan natin sila."
See details of Kathryn's tree where polar bears, white faux foliage and twigs, red ribbons and crystals were used to memorable, nostalgic and festive effect: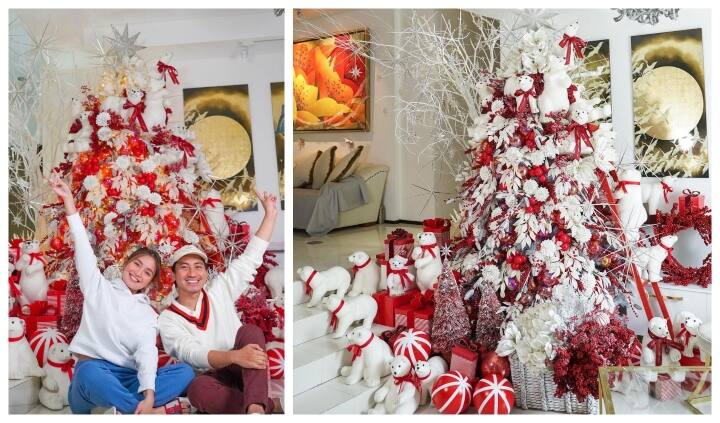 Photo Gallery
Photo Gallery
Watch how this tree was put together here:
Photographs from @bernardokath and @gideonhermosa