This Living Room Is A Cozy Maximalist Quarantine Paradise
If we had to spend time in isolation in one room, we wouldn't mind spending it here
"[Amid] pleasures and palaces though we may roam, be it ever so humble, there's no place like home," goes an old, well-loved song. These days, isn't that the truth, as around the world, people observe quarantine in the comfort of their own homes. Never before has the home seen so much exposure in everyone's social media feeds, with people taking up new hobbies, learning new skills, and flexing DIY projects. The glimmer of hope found during these times lies in these moments, with the home as the back drop, a silent witness to the daily human attempt at making the most out of the situation.
George Garma, a Filipino antiques dealer, and interior designer-stylist from Northern California shows Metro.Style his living room, a cozy, light-filled shelter in this pandemic situation. He shares what quarantine life is like in his corner of the world, "I spend [this time] by caring for my three kids who are currently home from college. I do a lot of cooking and gardening, which I love doing this time of year, taking advantage of the spring season. Since I'm raising physically active boys, afternoons are reserved for playing ballgames with them. In my downtime, I catch up on my reading, usually how-to books and shelter magazines. Listening to jazz and classical music while painting is another leisure activity [for which] I have the luxury nowadays, and of course, social media," he says.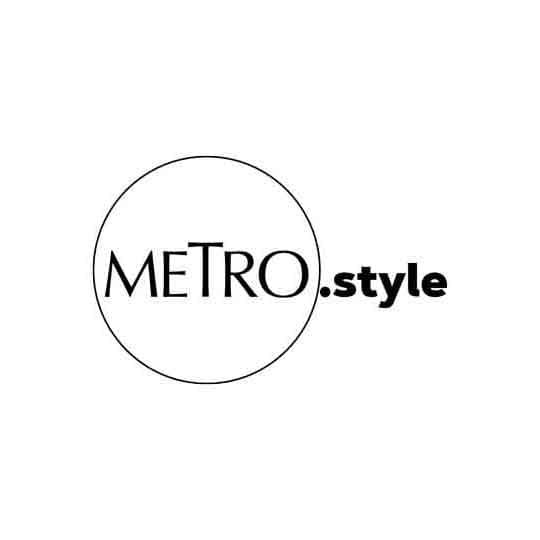 George Garma's maximalist living room | Courtesy of George Garma
A good amount of this time for George and his family is spent in the living room, an abundant feast of color, print, pattern and texture. Its design takes a page from the maximalist classics. It is a shameless mix of the old and the new, with references that span the globe. Designer Luke Edward Hall says of this style, "The world can be quite a grim place sometimes and maximalist interiors provide an escape – a fantasy in which to lose yourself… I just see it as wanting to be surrounded by lovely things."
Truth be told, it takes a lot of discipline and judicious editing, not to mention, years of patient collecting to pull of this look. Since many Filipinos live in multi-generational homes with an accumulation of varied objects whose ownership spans generations, it is worth noting Garma's tips on design and styling.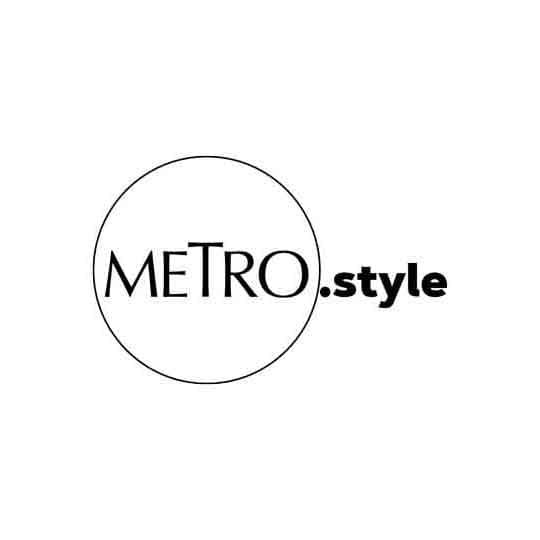 George Garma employs the art of layering to style his living room. | Courtesy of George Garma
"I designed our living room with functionality, comfort, and aesthetics in mind. I try to decorate using only the things we like or enjoy looking at, those that match our lifestyle. Much thought is given to things that give us comfort and cheer, veering away from those we deem contrived and pretentious. I prefer rooms that are inviting and casual. For our living room, I picked Boho Chic or Bohemian style as theme, hoping I could use all the available furnishings and accoutrements available to us at the moment. Since Bohemian style involves a good amount of color in decorating, it afforded me to use different flowers from our backyard garden," Garma says, offering insight into his process.
He shares his top 5 tips on creating a cozy living room, worthy of many days in isolation and even after:
1. Pick a theme you and other family members like and can agree on. It's fun and can get the family members to participate or get involved in decorating.
2. Make sure you have comfortable seats—sofa, chair, chaise, bench; nothing is worst than seating on a, say, hard-as-rock chair. An oversized sofa is ideal, where anyone can slouch or curl up. Incorporate plenty of pillows, too.
3. Create a "conversation circle" by arranging the seats close to each other, forming an circle-like arrangement around a coffee table or ottoman.
4. Mix and match. Color, pattern, and furniture style don't have to match if you want a more casual look. Too much "matchy-matchy", as we say in the design world, can be boring and predictable. Having mismatched items in a room can create a feeling of informality or casualness, that it's okay to come in and kick back.
5. Use a rich color tone. You can do this by painting the walls in warm colors like, say, red or orange. They don't have to be bright or glaring—you can pick those that have a more subtle tone. Pick pillows covered in fabrics with interesting patterns/design and vibrant colors. Area rugs should pick up the colors of the room as much as possible. I recommend those that are mainly in jewel tones—they are proven to be fail safe, from my experience.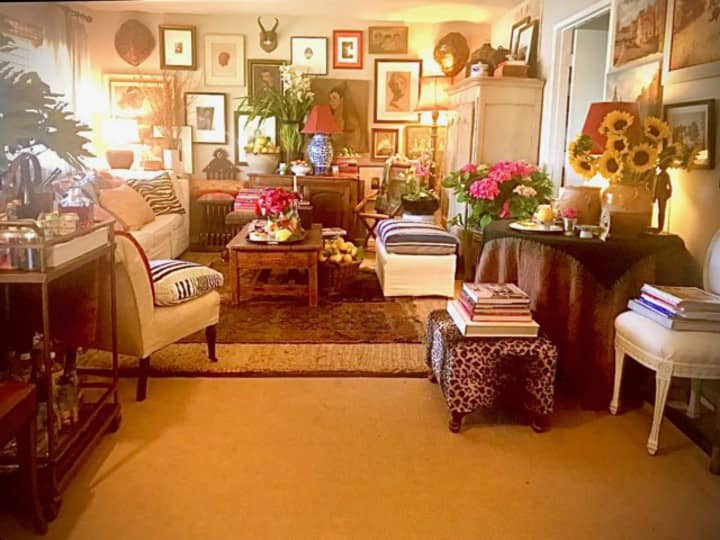 Filipino Maximalist Living Room
Filipino Maximalist Living Room