In 57 Square Meters, This LGBTQ Couple OF 20 Years Pens A Love Letter To Japan Through Design
Via their condo's warm wood finishes and natural color palette, this couple 'traveled' to Japan during the pandemic without leaving their city home in Makati
The pandemic could easily derail anyone's plan on building a home with the travel lockdowns and limited services. For George Binay and Gelo Lacanlale, this circumstance made it even more pertinent to create a refuge from the stresses of the outside world. They needed a space which can calm, indulge and inspire.
Upon entering their unit, you can smell the pine-like aroma of the Larch wood that most of their furniture is made of. The entire left wall is fitted with a floor-to-ceiling shelf made of solid larch and a built in banquette seating. Several Ishinomaki Laboratory pieces in the same wood make up the dining area including the Kobo Table and Ishinomaki Bench designed by Keiji Ashizawa and the Tripodal Stool designed by Studio Adjective. "We were drawn to the warmth of wood and the effect of wood on one's behavior," George explains. A Japanese study has shown that wood and the feel of wood can reduce stress and can even enhance immune function.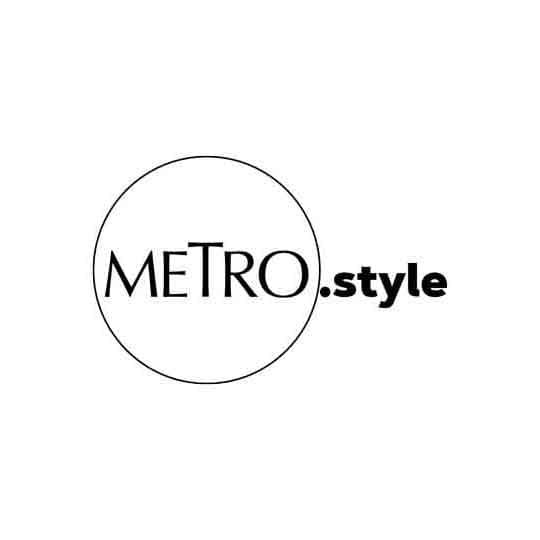 George Binay and George Lacanlale at home in their Japanese-inspired Makati condo. | Jar Concengco
Indeed there is a soothing natural palette across the board with pops of color coming from books and objets d'art the couple has collected in their travels. The walls have a greyscale concrete finish and their flooring is laminated wood. Their L-shaped couch is custom made in the same wood as their other furniture with cushions upholstered in a grey, textured fabric. A matching ottoman with a wooden tray serves as their coffee table. The unit is 57-square-meters and is smartly organized to the couple's personalities. George comes from the academe and is a newly retired dean of the arts. He speaks passionately about LGBT literature and his art discoveries from around the world. Gelo hails from the strict orderliness of the corporate world and is the more reserved of the two. They've been together for 20 years and when asked how they're different, Gelo says, "George is over the top. I want order and organization. We're like opposites."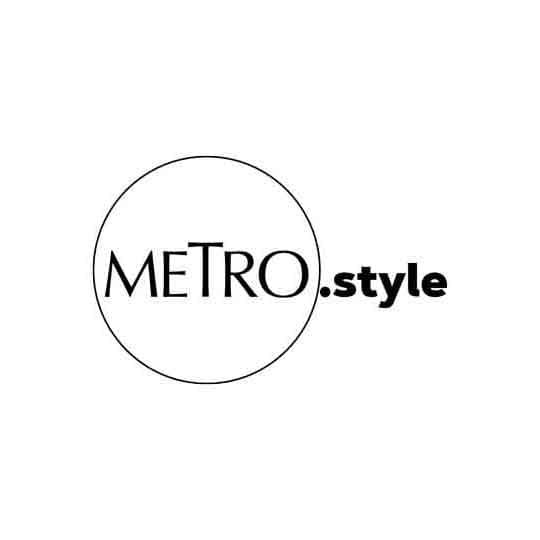 The entire home keeps to a natural palette. In the living room sits sofa designed by Brian Ver. It is accompanied by an ottoman which hosts two wooden birds by Ishinomaki Lab. | Jar Concengco
It is this marriage of differences that produces such a home like theirs. George mentions, "This space was very collaborative and is a product of endless debates." For instance they debated about whether or not to have stark white walls. George was attracted to the idea, Gelo knew it would be a headache to clean. How did they compromise? "Our architect was our middle ground," George reveals.
They've enlisted architect Carlo Tibajia to bring their vision to life. "They were very particular about what they wanted for their home. The features of the unit had to fit aspects of their lifestyle. For example they wanted to showcase books, toys, artworks and other collectibles while keeping the unit clean and uncluttered. I realized that they were maximalists who were minimalists at heart," Carlo recalls. It's a magical thing really to find a kind of leadership in an architect that can bring two very different ideas and find a way to unify them into a cohesive structure.
"This is a small project but there was so much heart into it. It was a creative and collaborative process with like-minded people. No home is too small or too big to disregard that meticulousness needed to realize a vision," George elaborates.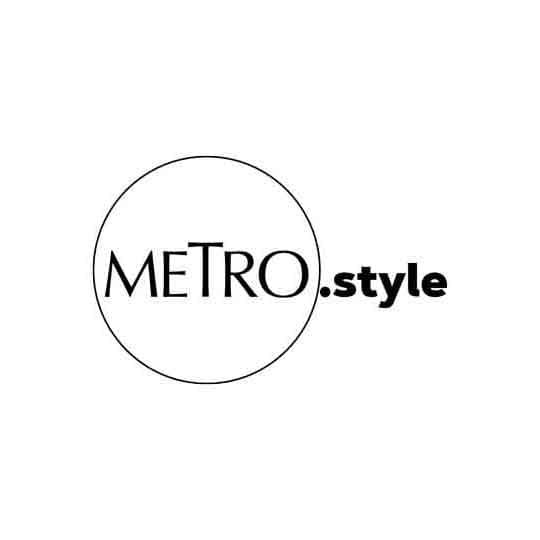 The feature wall containing all manner of collected items from their travels is the main attraction of the home. | Jar Concengco
If one were to pay attention to the clues and deliberate details of George and Gelo's home, one would be able to learn so much about who lives here. One shelf on their feature wall has a stack of books written by Filipino LGBT author J. Neil Garcia. On top of the books is a sculpture of an octopus which George placed there to symbolize phalluses and tentacle erotica commonly found in Japanese hentai. Another shelf holds a collection of Japanese robot toys such as Daimos, Voltron and Voltes V as an ode to their childhood ("Our gender expression is still masculine," says George).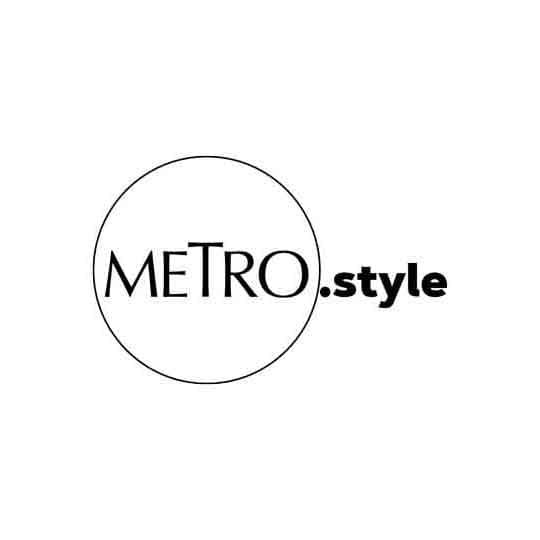 A detail of the open built-in shelves in the living room reveals their collection of books, awards and finds. | Jar Concengco
The kitchen is compact with more Viro Casa modular cabinetry. White tiles with black grouting create a neat grid. With hardly any appliances, the two can get by with only a microwave for reheating food. "Rather than having a full kitchen, we wanted a smart kitchen," George reveals. Both George and Gelo don't see themselves cooking while here which makes the absence of a stove practical. Their location in Makati also isn't lacking of places to order food from. "We're city lovers. We're urbanists," George adds. This brings to mind something Japanese architect Rie Azuma said in one of her interviews on Youtube, "When you live in a city, you won't need every function in your house because the city could compensate for it."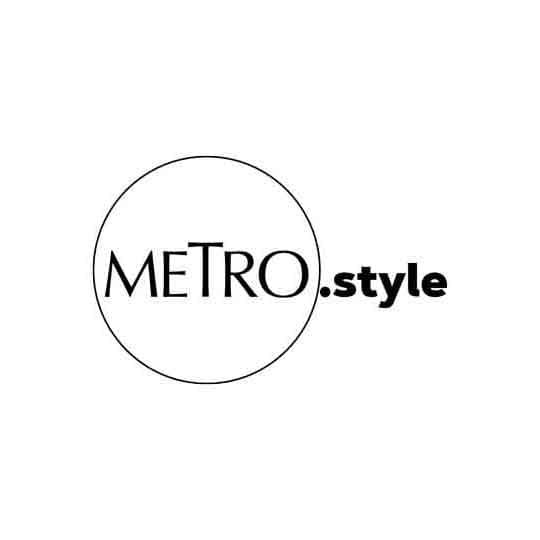 A backsplash of white tiles on a grid and cabinetry by Viro Casa make efficient implements in this minimal kitchen where the absence of a stove is notable. The couple, urban dwellers, see no need for it, as they have a habit or ordering in, and reheating in a microwave. | Jar Concengco
George and Gelo's home, with its plethora of Japanese references, form what George likes to call their "love letter to Japan". As the pandemic has caused economic instability and unemployment is on the rise it was important to the couple that they were engaging small businesses to create their home. "We looked at our space and wondered, 'Which is Filipino here?' Although this table is by a Japanese designer, it was made by a Filipino. We truly appreciate that. The idea that it helped local people during the pandemic was really important to us. This is made by Pinoys."
Tour the home through this gallery: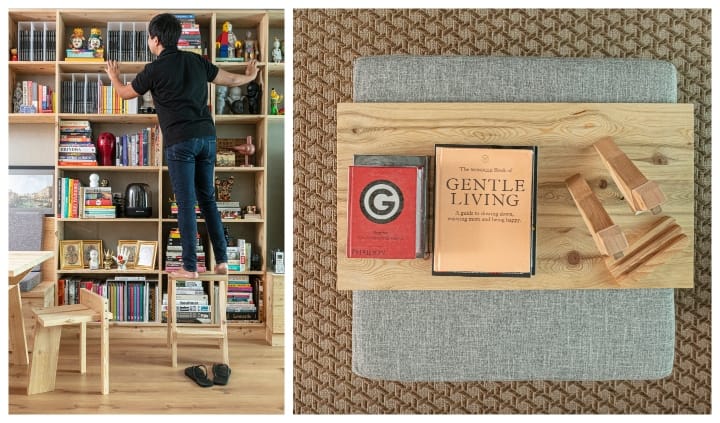 Photo Gallery
Photo Gallery
Article and Photographs by Jar Concengco