Here's How Marjorie Barretto Makes It A Merry Holiday At Home
The actress and celebrity mom goes all out whenever the season of giving rolls in.
Even if we are already in the first week of December, it isn't considered "too late" to put up our Christmas decors. Although, here in the Philippines, the holiday preparations begin as early as September, going about your annual Yuletide spruce up is welcome no matter how close it is to the actual Christmas day!
If you're still building your theme for this year or thinking of changing a few items on display, let Marjorie Barretto inspire you in achieving that perfect holiday home look. "I'm very big on Christmas. Every corner has to have something that has to do with Christmas," she explains in her first #MakeItMerryWithMajorie Christmas content series.
'Tis the season for happiness, thus incorporating the feel of the holidays is very important for the actress and celebrity mom. From her choice of colors, the abundance of sparkles, and even other details like the scent are all part of her checklist. In the gallery below, find tips that you can try for your personal Christmas decorating journey in your space, as mentioned in Marjorie's vlog.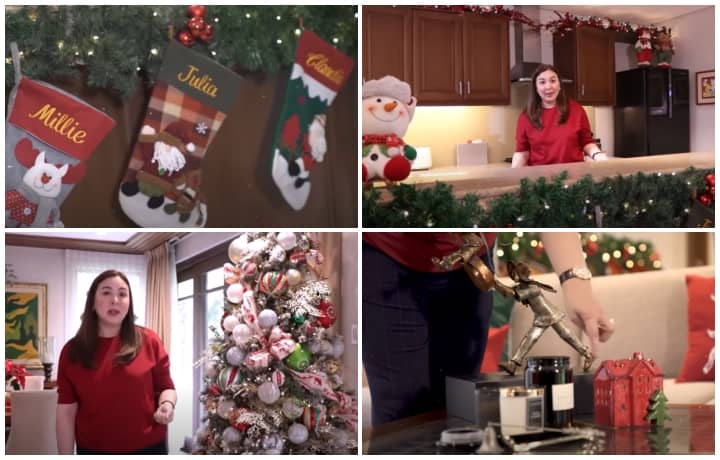 Marjorie Barretto Christmas In Her Home
Marjorie Barretto Christmas In Her Home
Watch the whole video here:
Photographs are screen shots from Marjorie Barretto's YouTube vlog.